Jet off in style from head to toe this holiday season. We have curated some of our favorite style and beauty essentials. From eco-friendly loungewear to vegan skincare sets, these are found in our Sustainable Fashion and Beauty Holiday Gift Guide.
Ayla

& Co.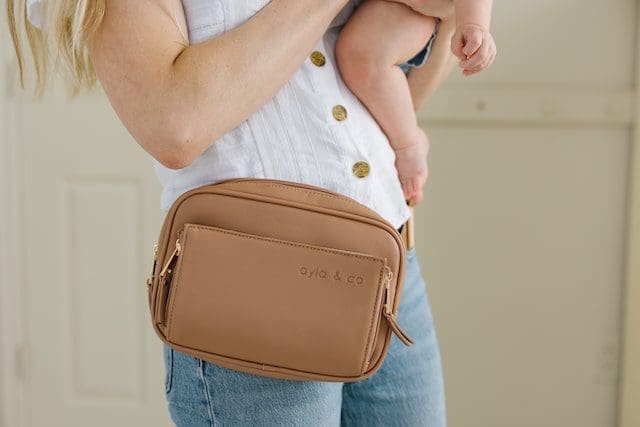 Ayla & Co. is a woman-owned vegan leather handbag company that creates everyday-need and parent-friendly bags with simplicity and style. The full-size bag, mini bag, and fanny pack are all super versatile, allowing you to wear them in various ways, including as a backpack, crossbody, over-the-shoulder, tote, and more!
The Ayla Fanny, pictured above, is very roomy and organized. It includes a removable credit card wallet, a key leash, and a pass-through pocket designed specifically for a power bank battery to connect to your phone so you stay connected and fully charged. Available in multiple colors including light brown, black, and green.
Blowfish Malibu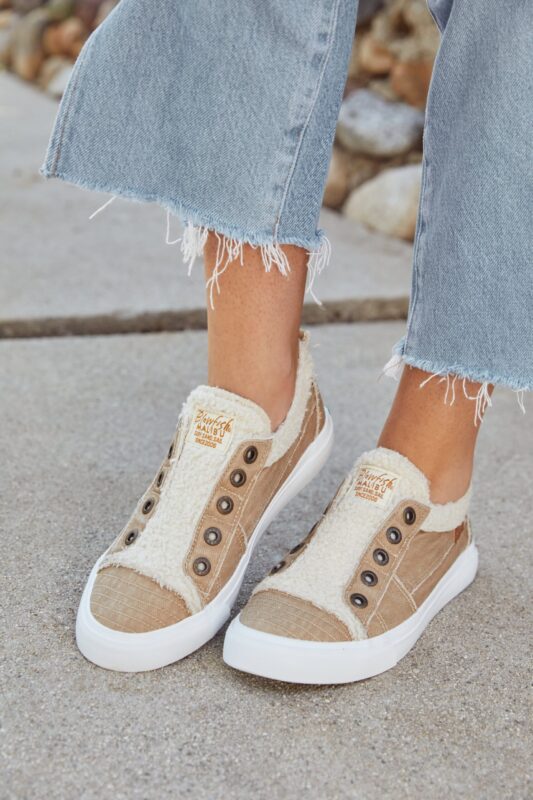 Blowfish Malibu offers a coveted selection of stylish footwear. The best part of all is that each unique style is vegan and cruelty free! Blowfish Malibu's Vegan Collection features boots and sneakers that are free of any animal products or by-products, including the glue and outsole. All styles are officially registered with the Vegan Society.
One of our favorite styles is the Playdoe Sneaker from their winter collection. These sneakers are perfect for keeping your feet and toes cozy warm all winter long.
Happy Earth Apparel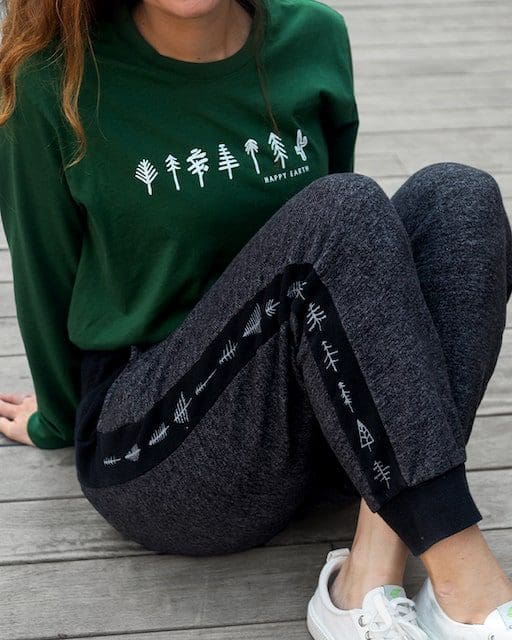 Happy Earth Apparel is a sustainable, carbon neutral fashion company that puts people and the planet first with eco-friendly activewear, loungewear, oversized tees, and accessories. The company also curated holiday bundles just in time for gift giving season.
Each piece by Happy Earth Apparel is made from organic, reclaimed, and sustainable materials. Their packaging is 100% recyclable. With each purchase, customers select an environmental cause to direct a Happy Earth donation. Customers may choose from causes that include planting trees, combating climate change, and cleaning up trash.
Reed + Gwen
Reed + Gwen is a sustainable and cruelty-free beauty line made in the USA. Their products are plant-based, genderless, non-toxic and bottled in packaging made with 100% renewable energy and easy-to-recycle glass and aluminum.
Reed + Gwen's Grounding Dry Body Oil is lightweight and fast-absorbing and is made with ingredients include chamomile flower extract, maracuja seed oil, avocado oil, and moringa oil.
Salty Mermaid
Salty Mermaid is a chic and sustainable swim brand that also gives back to ocean and environmental related causes! Their website has a colorful and fun selection of apparel and accessories for that sunny holiday getaway you are most looking forward to! They also have a host of new arrivals that come in weekly.
Salty Mermaid also has a wide variety of gift ideas on their website including a selection of super cute fleece sweatshirts, bikini tops and bottoms, and beanies. International shipping and gift wrapping are available.
Thrive Natural Care's Holiday Kit
Thrive Natural Care is plant-based and vegan skincare that empowers and regenerates both your skin and the planet, without depleting or degrading communities or ecosystems.
Thrive's limited-edition holiday kit features their three bestsellers, Daily Defense SPF30, Face Scrub, and Face Wash, in festive Costa Rican-inspired holiday packaging. Every purchase helps regenerate degraded lands and supports the local farming community in Costa Rica.
Available via their website as well as Amazon.