Jet off in style from head to toe this holiday season. We have curated our four favorite stylish essentials that will add that extra flair to your wardrobe. These accessories, from a safari-ready wide brim hat to the cutest pair of pajamas, are in our Sustainable Fashion and Beauty Gift Guide.
Gingerbread Caramel Gift Set
Beauty Kitchen
Beauty Kitchen offers a line of bath and body products that includes a wide range of daily maintenance regimens or treatments. These treatments utilize innovative blends of plant and fruit extracts with potent soothing, moisturizing, and healing properties.
The brand showcases varieties of face masks, sugar scrubs, collagen eye gels, CBD-infused products, and more. Each product is cruelty-free, paraben-free, sulfate-free, and tested by dermatologists. Their sustainable beauty products are handcrafted in the USA.
The Gingerbread Caramel Gift Set is one of our favorites from their holiday gift collection. The set features a sugar scrub, body lotion, and one set of and 1 set of Coconut Collagen Eye Gels all packed in an organza gift bag.
Blowfish Malibu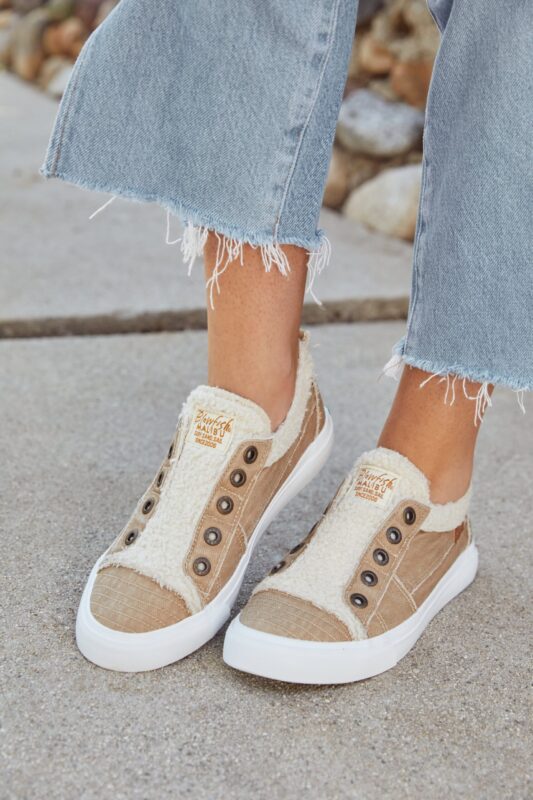 Blowfish Malibu offers a coveted selection of stylish footwear. The best part of all is that each unique style is vegan and cruelty free! Blowfish Malibu's Vegan Collection features boots and sneakers that are free of any animal products or by-products, including the glue and outsole. All styles are officially registered with the Vegan Society.
One of our favorite styles is the Playdoe Sneaker from their winter collection. These sneakers are perfect for keeping your feet and toes cozy warm all winter long.
Fuchsia Shoes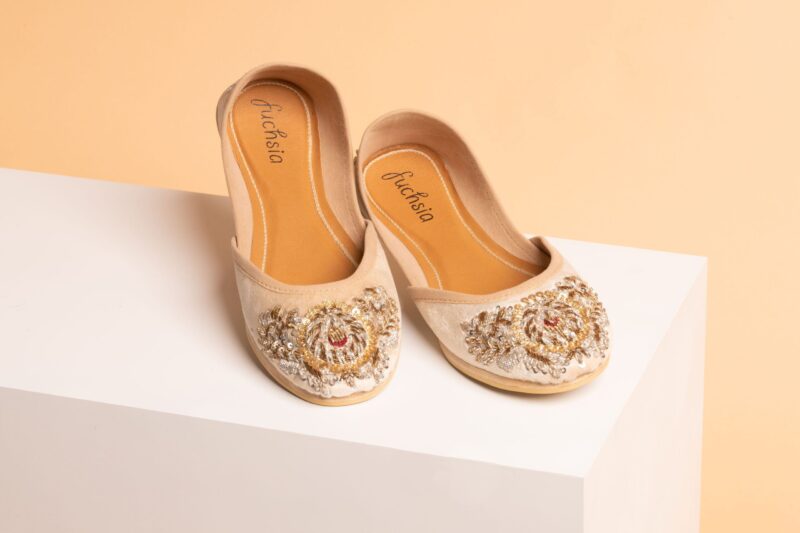 Fuchsia Shoes is a stunning sustainable footwear brand that creates handcrafted shoes made by artisans in Pakistan. These artisans use traditional craftmanship techniques which result in a unique and comfortable flat.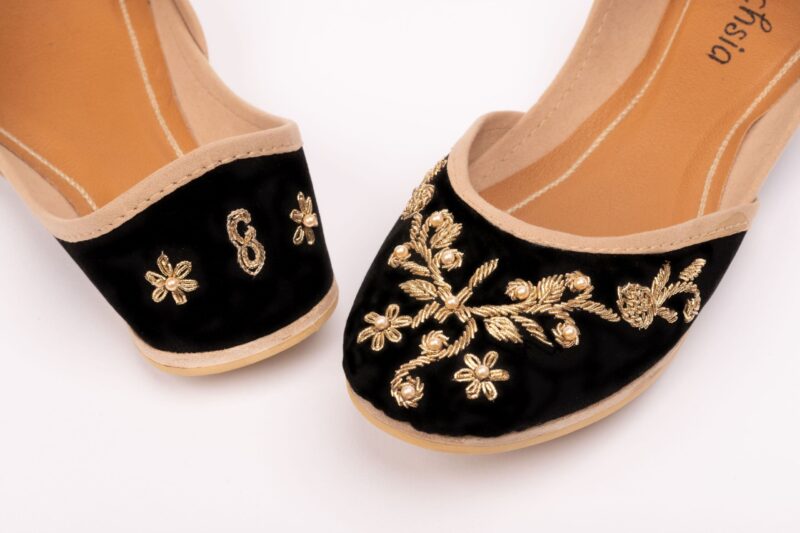 Each flat, which comes in a multitude of styles and colors, uses locally sourced leather and materials, combining the traditions of Silk Road with the comfort and craftsmanship of a made-by-hand shoe. When ordering, simply measure your foot according to their straightforward instructions. Customers will instantly become amazed at how their pair of shoes fit them like a glove.
Fuchsia provides economic opportunity for the artisans employed as they're able to earn a respectable income to provide for their families.
Fuchsia Shoes are ideal for women, teens, and girls, and especially for bringing with you on that trip abroad you have been desiring to take.
The Lucila Bag
Happy Elsie Shop
Happy Elsie Shop recently launched their holiday lineup of luxurious vegan handbags and totes in a wide variety of colors and patterns. In particular, handbags made of vegan PU leather are extremely soft and durable, perfect for the upcoming holiday travel season.
Happy Elsie Shop features a bespoke curated collection of chic, stylish and affordable handbags all under $200. One of our favorite styles from their collection is The Lucila, pictured above in Snow.
Pop this chic, versatile, vegan leather tote bag on your shoulder and head to the beach, shopping mall, or as part of your jet-setting adventures. The Lucila bag is even machine washable, and waterproof. The Lucila is available in several different colors and shades.
Junior Assistant Set
Lip Gloss Boss
Lip Gloss Boss offers a selection mint-infused glosses that are perfect hydrating for your lips this holiday season. Most importantly, their lip gloss collection is cruelty-free.
Lip Gloss Boss, based in Los Angeles, offers highly pigmented glosses that could be layered and would wear as a stain, for long lasting color.
One of our favorite collections by Lip Gloss Boss is the Junior Assistant Set. The set includes a trio of Magic Wand Lip Gloss. The set includes the Pink Slip; # Send Nudes, and Gloss Boss. Gloss Boss is the perfect topper for any of their long-lasting lip colors. It can also be worn alone for the perfect glossy lip.
Plus, if you are looking for an age-defying skincare regiment, look to Ikaria Beauty for some amazing beauty products like their Ageless Beauty Balm and Multi-Acid Resurfacing Mask.
Faith Ring
MantraBand
MantraBand's collection of uplifting and empowering jewelry is meant to not only add style but also serve as inspiration this gift-giving season.
Their timeless bracelets, necklaces and rings feature messages of optimism and mindfulness. Mindful messages include "Breathe", "Namaste", "Keep Moving Forward", "Faith Over Fear", and many more.
Our favorite from their collection is the Faith Ring. The ring encourages its wearers to embrace faith as a mantra for all the decisions, big and small. Discover the magical moments that appear when you are bold in spirit and faithful in your heart.
Give the gift of less worry this holiday season. Remember, it is the time to choose faith. The ring is available in silver and gold.
Holiday Box 2021 Structure Repair
Maria Nila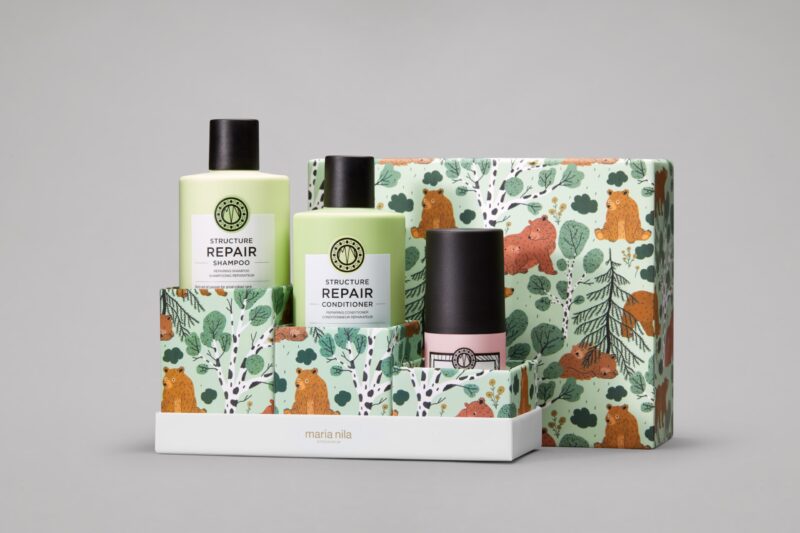 Structure Repair by Maria Nila is the 100% vegan holiday gift box you will love receiving as much as you love gifting. "Just like the Nordic ​brown bear faces challenges, so does our ​hair." Their gorgeous and lovingly illustrated gift boxes will also serve as a heartwarming greeting to friends and family this holiday season.
Inside the Structure Repair Gift Box are their shampoo, conditioner, and cream heat spray. Their Cream Heat Spray is a nourishing heat protecting cream spray that rebuilds damaged hair and prevents split ends. The Cream Heat Spray has a fresh-fruity, floral scent of peach, apple, and rose.
Their haircare products are also sulphate-free and paraben-free.
Cup-Sized Lace Bralette
Montelle Intimates
Montelle Intimates offers a coveted collection of ethically produced intimate wear. Their range of products are crafted by a women owned and operated facility that practices balance, fair wages, and produce quality goods for better consumption.
One of our favorite pieces from their current collection is the Cup-Sized Lace Bralette, pictured above. This beautiful lace bralette supports women with larger busts and smaller backs. The style focuses on pure comfort. It is wire-free and made with smooth and soft floral lace. The bralette comes in a wide variety of colors.
The Montelle Intimates holiday gift guide includes a sexy and timeless selection of chemises, bras, bralettes, and bodysuits.
The Go-To Sweater for Modern Professionals
Oliver Charles
Oliver Charles embraces the concept of "a single sweater for all of life". Their comfortable sweaters are considered to be one of the most versatile pieces in your closet.
Oliver Charles sweaters are made in Brooklyn on advanced 3D knitting machines. These machines "print" each sweater made of yak wool in a single piece without seams. The fiber originates at the high elevation Tibetan Yak. They also use merino wool. This wool also creates a lighter and more comfortable feel.
Vista Bodysuit
Tiller Swim
Tiller Swim is a sustainable swimwear brand that creates unique pieces designed to last using repurposed materials and ethical manufacturing practices.
Vista Body Suit by Tiller Swim is a reversible swimsuit made from a nylon engineered to be compostable when disposed of in a landfill. This is the first performance material of its kind and will change the way that swimwear & activewear is made.
The Vista features reversible capability, natural wooden rings and low back. This comfortable swimsuit will instantly become your swim staple year-round, season after season. What makes this suit even better is that it does not break down under UV rays, chlorine, or by dreaded pilling.
Under the Mistletoe Lip Balm Set
withSimplicity
Celebrate the holidays with the first withSimplicity product made by their founder, Irina. The Under the Mistletoe Lip Balm Set includes four of their staple scents. These are: Lemon, Peppermint, Mojito, and Rescue. In addition, the set includes their new, limited-edition scent, Vanilla Bean. Their lip balms are cruelty-free and made in the USA.