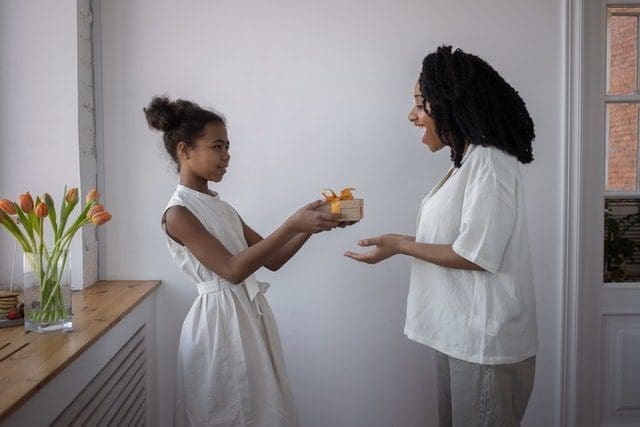 We curated some of our favorite gifts to honor moms this Mother's Day and as a way to celebrate the spring season. From sustainable loungewear to specialty food gift boxes that offer a taste of the world, our Mother's Day gift guide has what you've been looking for!
BADESOFA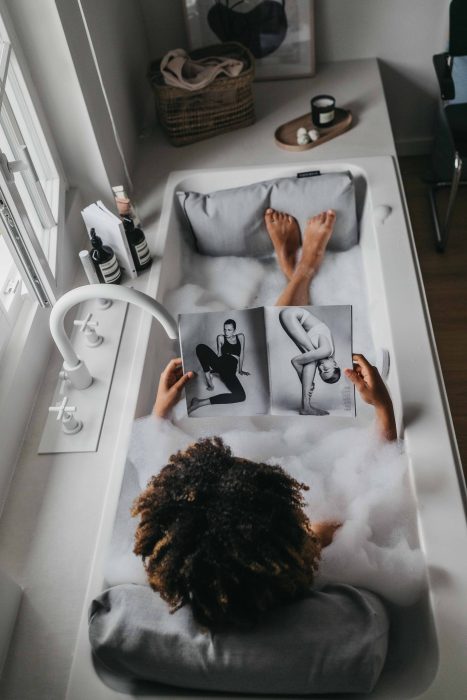 Recently launched in the USA and hailing from the Netherlands, BADESOFA provides the ultimate spa experience at home with their pillows crafted exclusively for bathtubs. BADESOFA provides a welcome escape for moms and a chance to recharge and reset.
They offer an array of gifts for mom including luxurious bath pillows, sauna accessories, and other bathroom accessories like organic waffle towels and scented candles.
Bernadette Shirt
Lacson Ravello
Lacson Ravello's Bernadette Shirt is the epitome of effortless style and a perfect Mother's Day gift for moms who do it all. Made of 100% cotton with a loose fit that's perfect for relaxing and enjoying the moment, this shirt is as clean and classically tailored as they come.
Locally made in Oakland, California, the Bernadette Shirt features bio-degradable corozo buttons and classic menswear-inspired touches like a pointed collar and yoke. Wear it oversized or size down for a more classic feel.
Bond Heart
Bond Touch
Bond Heart is a beautiful smart necklace that stores the heartbeats of loved ones so you can wear their heartbeat close to your own heart. The Bond Heart necklace is able to store several heartbeats in their heartbeat library. Feel it anytime and anywhere, with or without an internet connection. Available in black or white.
Calla Modal Kimono with Lace
Everviolet
Everviolet has a collection of beautiful, soft and sustainable loungewear and lingerie. Their mission aims at nurturing changes in a woman's body following treatment for breast cancer, surgeries, pregnancy, and other meaningful life events.
Notable pieces from their collection includes Calla Modal Kimono with Lace. This ultra-soft, modal robe with scalloped lace sleeves is designed to be worn for anything such as after surgery as an alternative to hospital gowns or as an elegant lounge piece to wear around your home. Available in three shades: white, black, and heather grey.
Cheese Grotto
Cheese Grotto's Mother's Day Cheese, Roses, and Chocolate Gift Box has a lovely selection of gifts that moms will love to enjoy! This gift box features their two exclusive release product collaborations: Cheese Grotto x Milène Jardine Chocolatier 5-pc truffles with raclette infused ganache. The gift box also features Cheese Grotto x Mackenzie Creamery Chevre'nly Rose, a fresh spring goat cheese rolled in genuine damask rose petals from Diaspora Spice Co. The cheese is paired with Olina's Crackers.
Allergen substitutes are available including gluten and nuts.
Cheesiest Mom Gift Box
Cheese Brothers
The world's best mom deserves the world's best cheese! This curated gift collection especially for Mother's Day combines Cheese Brother's finest Wisconsin cheeses with award-winning jam, honey and artisan crackers made by small local producers.
The collection includes "Hygge Helga" Havarti and compotes from Janet's Finest, a woman-owned business operated by two sisters carrying on their mother's original recipe. The gift box also includes Havarti Dill, Nonna Mozz Smoked Mozzarella, Cheddar-Parmesan Blend cheese, and more.
The Darcy Slide
Blowfish Malibu
Moms will love to slip their feet into the super comfortable Darcy slides by Blowfish Malibu. The slides fear feature a puffy upper and cushioned footbed for all-day comfort. The insoles are made with BLOOM Foam, an eco-friendly material containing algae.
The Darcy Slide is available in black, light grey, and light beige (pictured above). Available at Zappos.
Eshakti
An online retailer of women's clothing, eShakti offers the unique option of being able to customize the size and style of their pieces, a perfect opportunity to create something custom for mom this Mother's Day. The brand also ensures there is no waste either at their end or the customer. As every item is made to order, this sustainable company is committed to reducing waste with no overflow of inventory of finished goods.
Styles come in a wide array of fabrics and colors in sizes 0 through 36. Eshakti's custom capabilities allows shoppers to tailor any item to their specific tastes such as changing neckline, sleeve or hem, or tweaking the measurements to ensure a flattering fit.
Clothing pieces available to order include dresses, tops, bottoms, denim, jumpsuits, and more.
Flavors of North Africa
Fuudi
Fuudi offers a variety of gourmet gift boxes, quarterly subscriptions, a marketplace, and more for unique pantry items this Mother's Day. Their curated pantry boxes, for example, include full-size, shelf-stable products that can be used over an extended period of time to create many meals.
The Flavors of North Africa gift box includes hand-picked specialty food items from Algeria, Egypt, Libya, Morocco, Sudan, Tunisia, and Western Sahara. These North African-style cooking essentials include extra virgin olive oil, couscous, tahini, jarred mezze, spice rubs and harissa.
Other gift boxes include Tour of Japan, Truffle Lovers, and Craft Chocolate, to name a few.
Their website even has recipes for inspiration as well as information on how to use the product and serving ideas. Their boxes and packaging are 100% curbside recyclable.
Handmade Leather Tote Bag
Galen Leather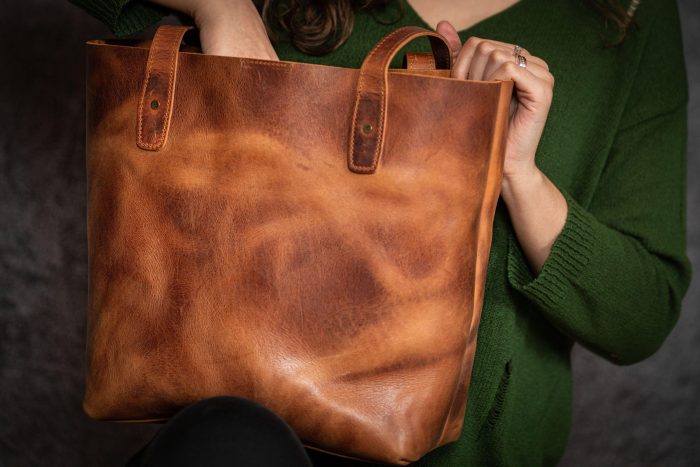 This Mother's Day, gift mom a super versatile and sturdy handbag that can easily be matched with almost any outfit. Galen Leather's Handmade Leather Tote Bags are available in four colors and are handmade in Turkey. Their Tote Bags feature two interior pockets, brass hardware, and a magnetic closure.
Galen Leather also creates zippered makeup and cosmetic bags that also make for a beautiful, high-quality gift for a mom who loves to travel or simply be on the move.
Kelp & Sea Salt Body Scrub
Nautical Farms
Nautical Farms is a regenerative ocean farm in Maine that grows high-quality, healthful, organic Maine seaweeds that are salty, savory, and nutty in flavor, complimenting any meal. Drawing inspiration from centuries of self-care practices using seaweed, Nautical Farms uses seaweed as a staple in our bathhouse collection.
One of their bestsellers is the Kelp & Sea Salt Body Scrub that makes for a perfect gift for Mother's Day. This beautiful smelling scrub is made with kelp powder, poppy seeds, pumice sand, house-made seaweed oil, and lemongrass.
Additional items by Nautical Farms that make for great gifts include their Rose & Seaweed Bath Soak, Iodine Kelp Capsules, and their Organic Seaweed Flake Bundle.
All of their packaging is reusable, or compostable.
Moonglow
Moonglow allows for the opportunity to create custom jewelry and accessories featuring the moon from the date of your choice. Honor any of life's most meaningful moments with gifts including their Engravable Rings and Double Moon Pallene Bracelet, pictured below.
The engravable rings are available in gold and stainless steel. The Double Moon Pallene Bracelet is adjustable and available in gold, rose gold, and silver plated.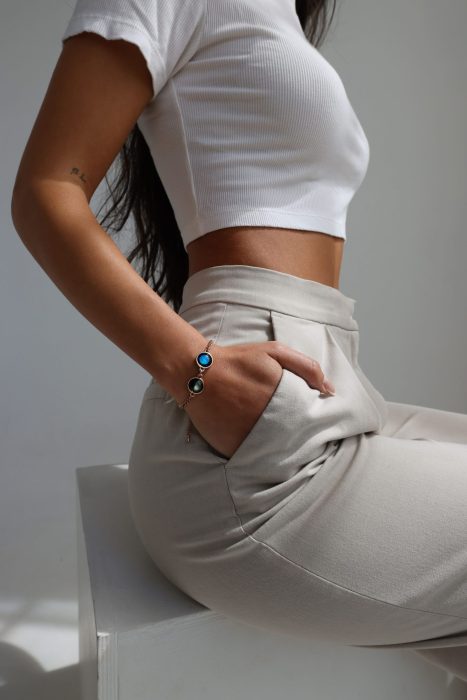 Perfect For Her Experience Gift Box
Tinggly
Tinggly is a global and sustainable experiential gifting company and allows you to gift mom the opportunity to create an amazing new travel memory. With The Perfect For Her Experience Gift Box, mom gets to choose from hundreds of amazing experiences to take all over the world. These 1,700+ experiences range from relaxing spa treatments to beauty classes, or culinary and wine tastings – with options for one or two people.
There's no expiration date on when it needs to be redeemed. For every box purchased, Tinggly helps plant trees around the world to offset C02 emissions from travel.