When it comes to enjoying a nice glass of wine, here are the best family-friendly wineries on Long Island. Additionally, you'll find valuable information about the wineries themselves and gain a better insight into what they offer — from events, capacity, and appearances to the food served there and the play areas for children.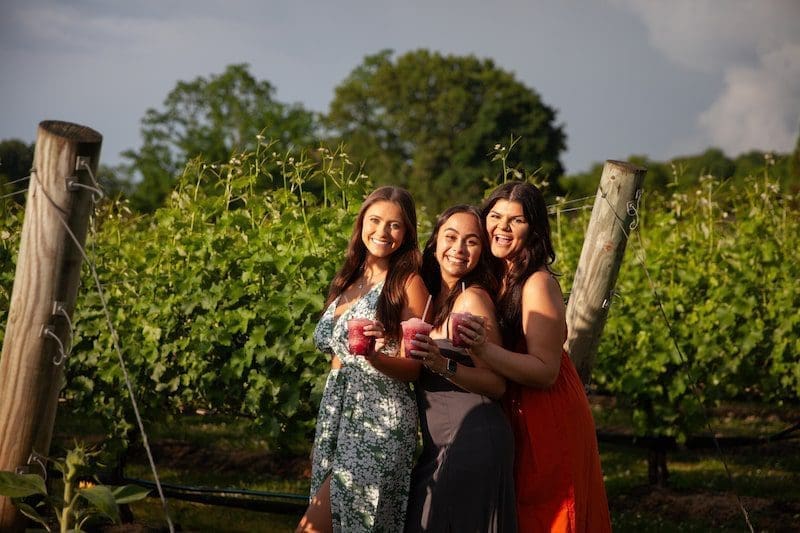 1. Harbes Family Farm and Vineyard
Harbes Family Farm and Vineyard is located in Jamesport, NY. They are known for their award-winning wines but also have many family-friendly activities throughout the year due to the family farm. They host events like wine tastings, concerts, festivals, and more.
Their vineyard is open year-round, so you can come out any time to enjoy their beautiful property and hang out with friends or family.
2. Wölffer Estate Vineyard
Wölffer Estate Vineyard is located in the heart of the Hamptons in Sagaponack. This winery hosts weddings and private events and offers memberships for its wine club. Their collection of wines has won many awards, and they have been one of the finest producers of wine on the East Coast for thirty years. Live music at sunset is one of the most popular must-do activities in the Hamptons.
3. Osprey's Dominion
Osprey's Dominion Vineyard & Winery is located in Peconic on the North Fork. Osprey's Dominion Vineyards is named after the brown and grey bird ubiquitous in the North Fork's skies! Although they started their wine-making on 24 acres, they now have 90 acres!
4. Jamesport Vineyards
This rustic vineyard began as a father/son collaboration in 1986 and is one of North Fork's oldest vineyards. Their barn is 165 years old, and they offer wine tastings. The public gathers on the weekends for jazz concerts, and private parties and events are frequent. 
The Goerlers (owners) have seen their commitment to upgrades result in an increased customer base and greater visibility of their world-class wines. They continue to produce the highest-quality fruit output in the region. 
5. Jason's Vineyard
Located in Jamesport on the North Fork, this family-owned vineyard offers indoor and outdoor seating and a large deck overlooking the vineyard as well as their commitment to being pet friendly. They offer live music on their 20-acre property and private events.
Jason's Vineyard began planting in 1996. Jason, the owner, pioneered the dense spacing of vines on the North Fork. The tighter spacing is designed to reduce grape yields and intensify wine flavors. 
6. Baiting Hollow Farm Vineyard
Baiting Hollow Farm Vineyard is located in Baiting Hollow, New York, and offers tours, tastings, events, and live music on weekends. They also have a retail store where you can purchase your favorite wines and food from their restaurant. The vineyard has an ample outdoor space where you can sit back and enjoy the beautiful scenery while sipping wine. 
7. Peconic Bay Vineyards
Peconic Bay Vineyards is located in Cutchogue on the North Fork and offers tours, tastings, and events even has a gift shop that sells wine accessories like glasses and aprons or other gifts that would make great souvenirs from Long Island! There is plenty of seating outside to enjoy the sunshine while enjoying your wine with friends or family!
8. McCall Wines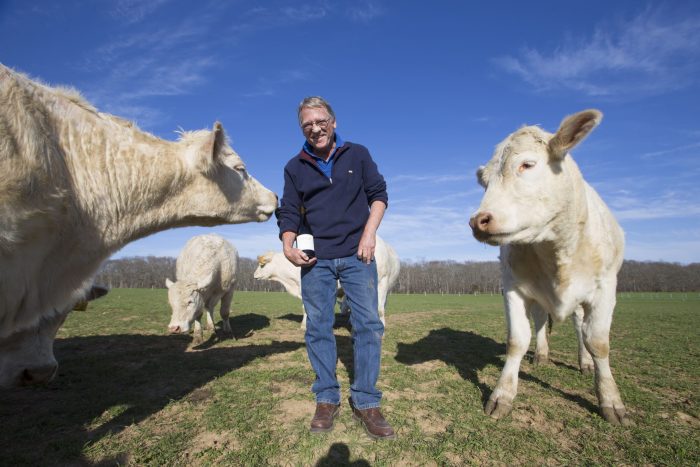 McCall Wines are located on the North Fork of Long Island in the Hamlet of Cutchogue. McCall Wines offers wine tastings and educational tours of their vineyard and winery. In 2007 they made their first vintage, and in 2010 they opened the doors to their tasting room.
The stunning bucolic property includes a sustainably farmed vineyard and a cattle ranch. The tasting room is kid-friendly, with a play area outside where kids can burn off some energy while you enjoy a glass of wine. There are also picnic tables and games to enjoy the beautiful scenery outdoors.
9. Macari Vineyards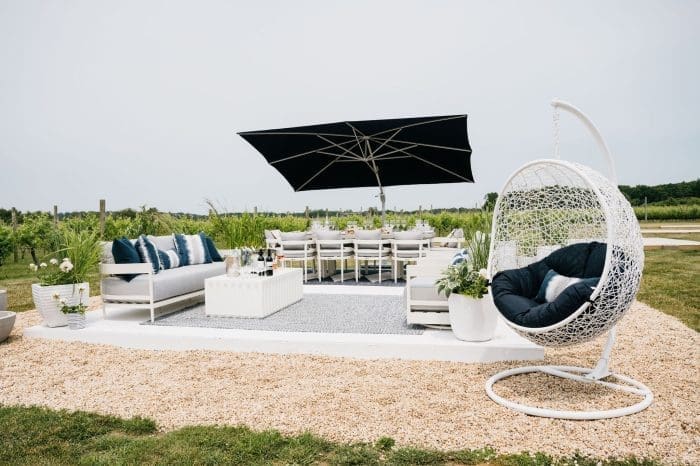 Macari Vineyards is located in Mattituck on the North Fork. They take pride in their long history of quality wines on their 500-acre vineyard property. The waterfront property was owned for fifty years, and the vineyard began in 1997.
The tasting room offers live music during the summer and daily specials, including discounted tastings and wine-by-the-glass, pours. They also host special events such as live music concerts, festivals, and dinners throughout the year, as well as a private tasting room for special events. They utilize biodynamic principles in their vineyard for increased sustainability.
10. Del Vino Vineyards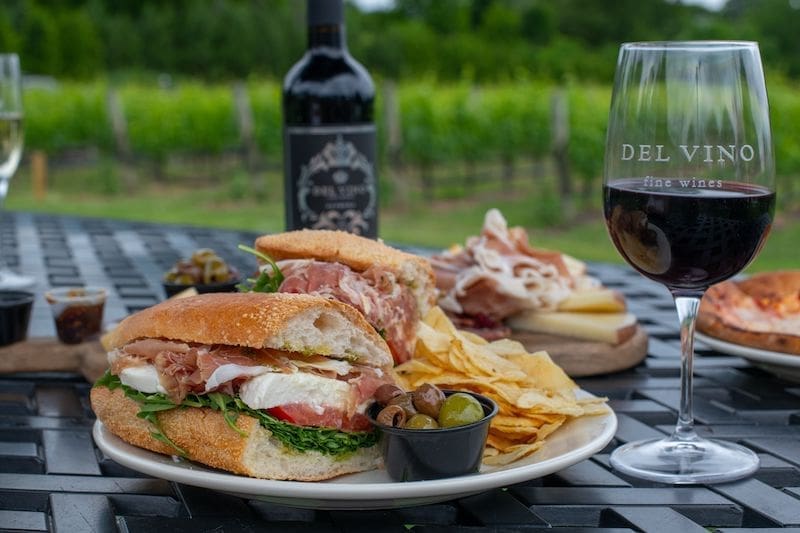 This family-owned winery is a hidden gem on Long Island. It's located in Northport, which makes it a great place to visit if you're staying at one of the many hotels in the area. The Italian-inspired winery offers wine tastings and weekly tours, and an outdoor wedding venue is available for rent.
Their winemaking process includes complex family recipes that honor traditional methods while embracing the pursuit of innovation and improvement. A unique feature is the chef's kitchen with culinary specialists with meals to keep food pairing in mind.