In need of a trip away with the whole family? You've come to the right place. Here are five UK destinations for families to explore. 
What do you need for your trip away?
When it comes to packing, it's always helpful to refer to your itinerary to know what clothes you'll need for each activity. On top of this preparing for a turn in the weather will keep the little ones from getting soggy or too hot. Then, of course, toys, books, or activities will help keep everyone entertained in between the action. You might find it beneficial to hire a car – you could even treat the family to a trip in a used Audi!
Salcombe, Devon
England
Known for its charming harbour, Salcombe is the perfect spot if you're in need of a seaside escape. You'll see South Devon at its finest – rolling countryside hills, classic seaside buildings, and boats bobbing over the sparkling waters of the estuary. Not forgetting the all-important beaches! It's a great spot for water sports too, so you can kayak and paddleboard to your heart's content.
Edinburgh
Scotland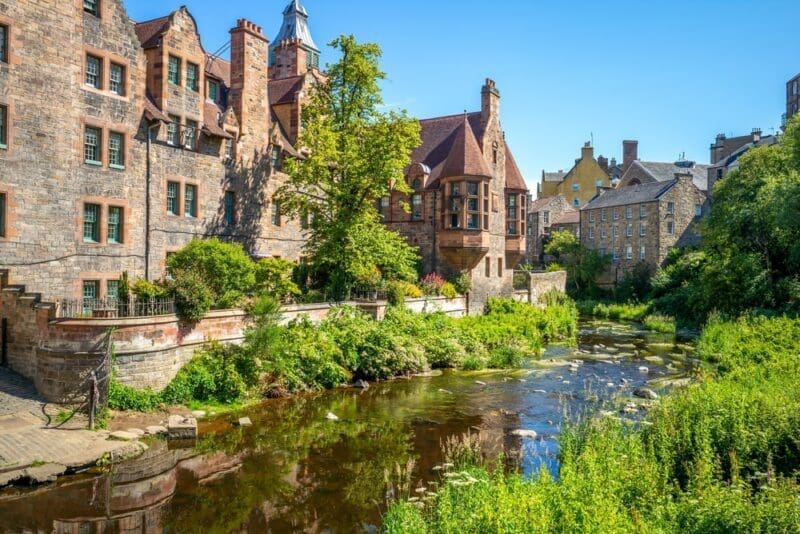 This Scottish capital is a fairytale-like city. The streets are steeped in history and you can even book a ghost tour if you fancy injecting spooky tales into your trip. The Camera Obscura & World of Illusions is another highlight – you can check out cool exhibits and 360-degree views of Edinburgh. Keen to visit more museums? The National Museum of Scotland is a must. Here, you'll come face-to-face with a gigantic Tyrannosaurus Rex skeleton!
The Causeway Coast
Northern Ireland
If you're looking for a break near the sea that's filled with adventure, head to the Causeway Coast in Northern Ireland. Here, you'll be met with incredible natural beauty, including the famous Giant's Causeway. The Causeway Coastal Route has beaches and coves aplenty, offering up the perfect setting for small adventurers, helping bring their imagination to life in this natural playground.
The Lake District
England
For ginormous mountains and crystal-clear lakes, take a trip to the Lake District. You can visit the home of Beatrix Potter and see how the surrounding landscape inspired her creation of Peter Rabbit and friends. For something a little more adventurous, take on Go Ape Grizedale. You can swing through the trees on obstacle courses and whizz down zip lines.    
The Trossachs
Scotland
For a truly rural trip away, the Trossachs in Scotland is ideal. This is your chance to go on epic boat trips across the likes of Loch Katrine and Loch Lomond. The area is home to extremely rare wildlife, such as golden eagles, beavers and red squirrels, so keep your eyes peeled – you never know, you could get lucky and spot something! If you get time, try to squeeze in Stirling Castle too.