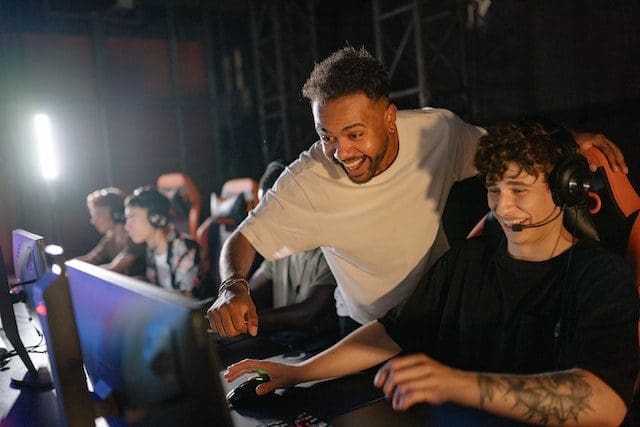 We all have different lifestyles, so it's unlikely that the same way of playing games suits all of us. This is part of the reason why this industry is now so diverse and offers games for every type of personality, but what different games and themes can we now find?
Slots Based on Hobbies and Interests
Casino games didn't used to have as wide of an appeal as they do nowadays, but the arrival of online games has extended their popularity to new levels. The Paddy Power online casino includes a wide selection of slots based on different themes, such as fishing, ancient cultures, and wild animals. Some of these games are linked to special jackpots that carry on climbing until someone wins them.
The basic mechanism varies little from game to game, with the general idea of trying to get a set of matching symbols across the reels. However, as well as the symbols representing the chosen theme in each case, you might also see different features from one game to another. Despite this, slots are always set up to give a fast and entertaining type of gameplay where the results are completely random, so minimal player skill is needed to enjoy them.  
Casual Mobile Games for a Busy Lifestyle
The explosion of interest in mobile games is largely due to the fact that they are so easy to find and play. Anyone with a smartphone can instantly download free games, with some of the most popular ones reaching a player count of over one billion in the last few years. In many cases, these games are incredibly simple to start playing from the very first moment thanks to the easy-to-understand controls.
This way of playing is suitable for just about everyone but is particularly popular among people who have little free time to search for new games or read through lengthy instructions. This report from Business of Apps shows that downloads grew by close to 9% in 2022 but revenue fell by 11%, meaning that the game development companies are still trying to find the perfect balance to make these titles profitable while attracting new players. Keeping your playtime casual and mobile-dedicated can free up a lot more time elsewhere in your busy schedule, perhaps even letting you concentrate on cooking great meals for yourself, for which you'll need to make sure to have these kitchen essentials.
Slow Gaming: Are Board Games Making a Comeback?
After the trends for slow travel and slow food, perhaps slow gaming will be the next major change to gain widespread approval. Some slow-paced games featuring players going for a meandering walk in the woods or carrying out a leisurely fishing trip have made an impact, as mentioned here by El Pais.
But perhaps the concept of slow gaming is best seen with the rise of gaming cafes where players can pass hours drinking coffee or mood-boosting tea and playing classics like Catan or Dungeons and Dragons as part of a sociable experience. The latest reports suggest that the board game market will grow by around 7% in the next five years, as more people turn to this way of playing that fits in with a relaxed lifestyle or someone looking to lower their stress levels.
The size of the gaming market means that there is room for all of these types of games to exist together, meaning that there's something for every type of lifestyle or for every mood that players might feel at different times.