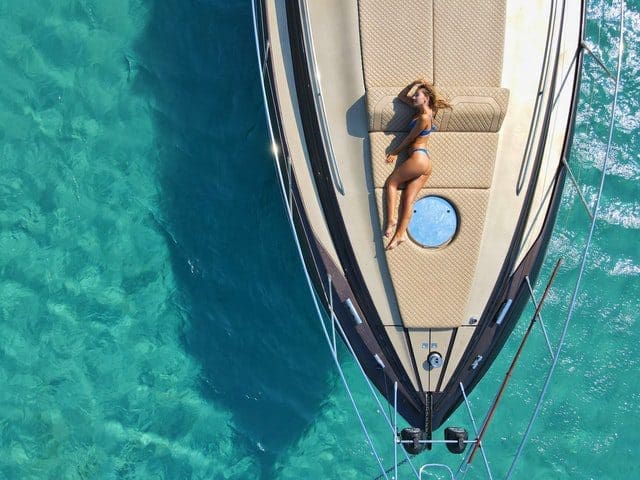 For many people, the idea of owning a private boat is nothing more than a pipe dream.  But for others, this particular dream has become reality, and they are living it every day. While owning a private boat does have its perks, and offers a unique and luxurious lifestyle, it might not be the perfect option for everyone. If you are considering purchasing a private boat, or perhaps you have seen small speed boats for sale, and are wondering what owning one is really like, here is what you need to know.
It Gives You the Sense of Freedom
One of the best things about owning a private boat is the sense of freedom it gives you. With no one else around, you can go wherever you want and do whatever you please. Whether that means cruising down the river for hours on end or exploring little coves and inlets that few people have ever seen, being out on the open water provides a feeling of liberation that cannot be matched.
This is particularly beneficial for people who lead busy lives and need some time to themselves. It's a great way to get away from it all. If you're looking for a place to relax and unwind, there's no better place than on the open water. With nothing but the sun and the sky above you and the water below, you can easily forget about all of your troubles and stressors. This can be an extremely therapeutic experience and is perfect for those who are looking for some peace.
The Maintenance and Costs Can Be High
However, owning a private boat also comes with some drawbacks. One of the main ones is that the maintenance and costs can be high. This is especially true if your boat is bigger and more luxurious. You'll need to make sure that you have enough money to cover all the costs associated with upkeep, or you could find yourself in a difficult situation down the road.
Additionally, boats often require special docking facilities, so you'll need to make sure that you live close enough to a marina or port if you want to keep your boat there. And if you're not using it regularly, you'll need to find someone who can take care of it for you while you're away. Another thing to factor in is the insurance costs. According to the boat insurance specialists from Ahoy! Insurance, the cover you need will depend on the size, type, and value of your vessel. And while it may be costly, it's worth it to have peace of mind while you're out on the open water.
All these things can add up, so it's important to be aware of them before you decide to purchase a private boat. However, when you are prepared for the costs, and informed about the maintenance requirement, owning a private boat can become an extremely rewarding experience for you and your family.
You Can Tailor It to Your Needs
When it comes to owning a private boat, one of the best things about it is that you can tailor it to your needs. Whether you want a smaller boat for just yourself and your partner or a larger vessel that can accommodate your whole family, there is a perfect option out there for you. And if you don't find what you're looking for, you can always have one custom-made to your exact specifications.
This flexibility is one of the main reasons why so many people decide to purchase their boats. It's great being able to customize it exactly how you want and make it fit your specific needs. You aren't limited to what someone else thinks is the best option for you, which gives you a lot of control over your boating experience.
Also, if your needs change over time, you can always adapt and make adjustments without too much trouble. For instance, if you have kids, and they get older, you can add on a cabin or suite, so they have their own space. Or if you decide you want to start fishing more, you can add on some extra storage for your gear. The possibilities are endless!
It Provides You with a Unique Way to Travel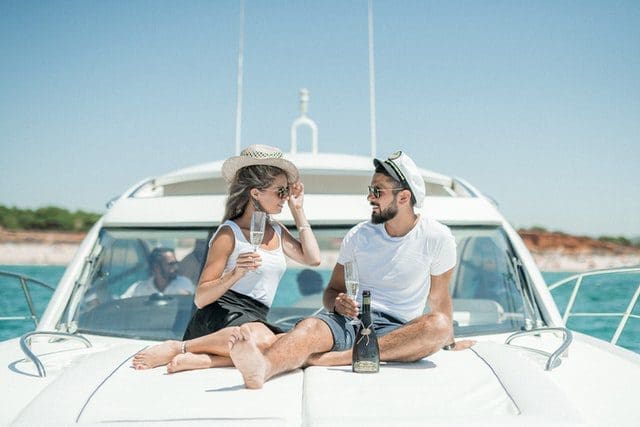 Another great thing about owning a private boat is that it provides you with a unique way to travel. Instead of being confined to the same four walls on an airplane, you can explore new and interesting places while seeing them from a whole new perspective. This can be a lot of fun for both adults and children alike. It is also a great way to get to know a destination better.
Not to mention, private boats often come with their crew, so you don't have to worry about anything. You can just sit back, relax, and enjoy the ride. This is a great option for those who want to see as much of the world as possible, but don't want to deal with the hassle of traveling. It's a great way to have an adventure without having to leave the comfort of your boat. 
It Offers You Luxurious Amenities
When it comes to owning a private boat, one of the best things about it is the luxurious amenities that are often included. From spacious cabins and well-appointed kitchens to hot tubs and sun decks, there is no shortage of luxury options out there. And if you're looking for something really special, some boats even come with their butler and chef.
This level of luxury can be a real treat, especially if you're used to traveling in a more standard way. It's a great way to pamper yourself and enjoy all the good things that life has to offer. Additionally, if you ever need a posh atmosphere for special celebrations like an anniversary or even a proposal party, having a private boat will make your event feel extra special.
Although there are a lot of things to consider before buying a private boat, when you weigh the pros and cons, it's clear that there are many good reasons to invest. From providing you with a unique way to travel to offering luxurious amenities, there are plenty of benefits to be had. Just be sure to factor in the costs and maintenance requirements, and you can start exploring the world in a whole new way.