Although a home theater is not a necessity, it is definitely worth having one, especially if you are a movie lover. Imagine experiencing a cinematic atmosphere without the need to waste your time in ticket lines or deal with a noisy audience. It sounds like a dream that can actually become your reality!
To bring it to life, think about details that will turn this corner of the house into a comfortable haven, such as getting soft-to-touch slipcovers from Mamma Mia Covers to protect your furniture from food and drink accidents. Of course, there are many other factors to take into account. Get ready to fill your home theater design plan with some truly noteworthy ideas.
Sound Isolation
To get the most out of your movie time, make sure you soundproof your room in advance. You can do this by adding special acoustic panels to all surfaces in the room, such as walls, floors, and ceilings. Not only will it be quieter for your family, but your neighbors will appreciate it as well. To avoid misunderstandings and maintain good relations with those around you, soundproofing your home theater is a smart move.
Color Scheme 
A color scheme is the first thing people notice when they enter a room, so choosing the right one is extremely important. You can go with colors that match the mood you're trying to set, such as yellows and oranges for a cheery and upbeat atmosphere.
If you have a specific style in mind, you can choose colors that align with the theme. For example, if you're going for a classic theater look, deep burgundy and rich red with a touch of luxurious gold or brass can work wonders. Dark colors like charcoal gray, dark navy, and black are ideal for those who want to fully immerse themselves in the movie, as they absorb light and keep your focus on the screen.
For the summer, choose cotton fabrics, and for the winter, go for something like knitted comforters. Read more about Home Design Trends in 2023.
Comfortable Seating
The best thing about watching a movie at home is the cozy feeling that you can't get anywhere else. Just imagine slipping into your comfy pajamas, cocooning yourself in a warm blanket, and resting your head on a plush pillow while savoring the performances of your favorite actors. That's why you should consider investing in a top-notch sofa or armchair so that any attempts to get comfortable in a regular chair will be a thing of the past.
But one minor adjustment is still needed. For complete peace of mind, cover your furniture with a slipcover so that even if a drink is spilled or food is dropped, your upholstery will be safe.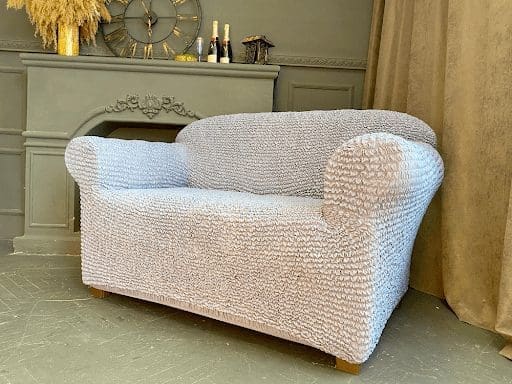 Room Ventilation
If your home theater room lacks windows or has poor airflow, it can be nearly impossible to enjoy a movie. The room becomes stuffy, making it difficult to breathe, with odors mixing into an unpleasant stench. Fortunately, there is a solution. If you do have windows in the room, make sure to open them regularly to let fresh air flow in. 
If there are no windows, you may need to consider installing a mechanical ventilation system designed for enclosed spaces. Investing in an air purifier can also greatly improve air quality. It will help remove dust, allergens, and bad smells, making it easier and more comfortable to breathe.
Surge Protector
One of the most important and often neglected things in a home theater is a reliable surge protector. What could be worse than watching an exciting movie and suddenly experiencing a power outage that causes damage to all of your electronic devices? In a matter of seconds, you can lose your TV, audio system, and projector, which will result in your money being gone down the drain. To protect them from electrical spikes and surges, investing in a surge protector should be your first priority. If you don't already have one in your home, take this as a sign to get one.
Take your time and enjoy a movie night in the home theater while sitting in comfortable seating, fully immersed in the screen, breathing in fresh air, and free from concerns about voltage spikes or noise complaints from neighbors. All of this is possible with a responsible approach to room design. Make it not only aesthetically pleasing but also functional to eliminate any future worries. While it may require some extra effort, the end result will speak for itself — a dream home theater that is worth every penny.