What is an annual report for? The importance of an annual report lies in the fact that it tells a story about how your food business or restaurant started, its performance over a certain period, and its future goals. It is essential to include all the details as neatly as possible as this document is going to be looked at by investors who will want to know everything from sales figures to prospects of the company. The report should be clear, coherent, and substantial enough to prove that your food business is valuable.
Section 1: Executive Summary
The executive summary is a high-level overview of your food business that should include the following information:
– Company Description
– Mission statement
– Products and services
– Markets served
– Financial highlights
– Future goals
Section 2: Company Overview
This section of the free annual report template should provide an in-depth look at your food business, including the following information:
– History of the company
– Ownership and management structure
– Business model
– Location and facilities
Section 3: Products and Services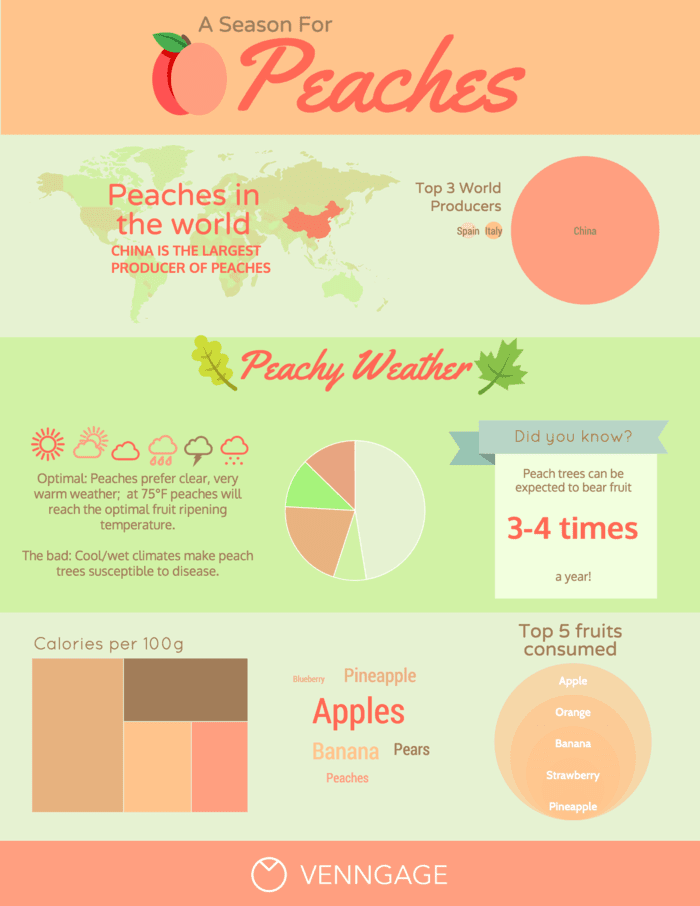 You will need to provide a detailed description of your products and services and explain why you offer them to prospective clients. List the following information:
– Product and service description
– Pricing structure
– Packaging Details
Section 4: Marketing Strategy
In this section, you must introduce your food business' marketing strategy such as how you determine pricing, target customer demographics, and distribution channels. Layout what makes your products and services unique in comparison to your competitors and how they benefit the consumer.
This section of your annual food business report should also include any awards or recognition received by your company or its employees in the past year about marketing efforts. There should be a description of each campaign done with regards to product releases, special promotions, and promotional events.
Section 5: Financial Highlights
This section of your annual report template is where you detail how your company performed during the year. You must include the following:
– Sales revenue for specific products or services provided by your company
– Costs of sales, gross profit margin, and net profit margin over a certain period
– Summary of any changes to financial structure, including acquisitions made in the past year, new facilities opened/closures, etc.
Section 6: Future Goals and Objectives of the Target Annual Report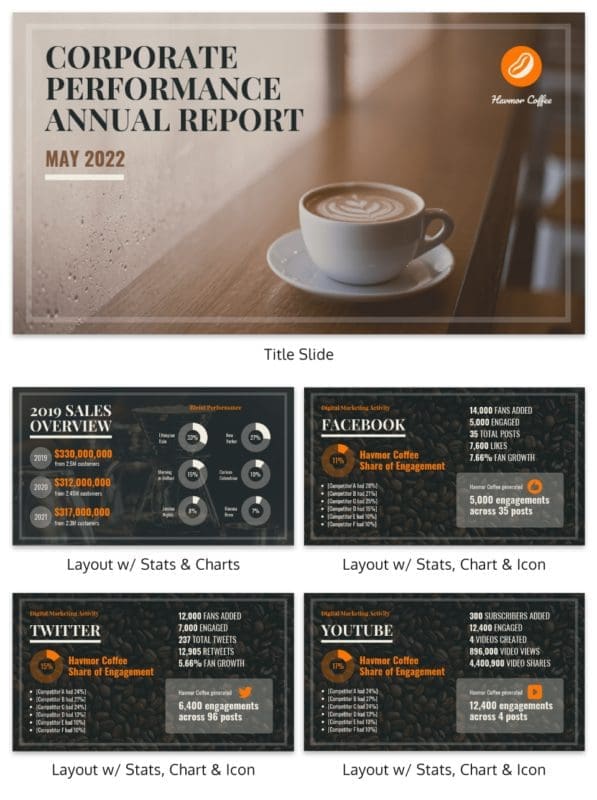 In this section, it is important to reflect on your food business' performance for the previous fiscal year as well as discuss your plans for the future. This section will also include specific goals set for this year and a few years to come. Those who read your annual report should get a clear idea of where you want to take your food business in the coming years. Go to Venngage to present this section using a roadmap template.
Section 7: Room for Improvement
This section is an opportunity for you to be candid about what could be done better in your food business. This might include anything from addressing certain areas of weakness in your marketing strategy to streamlining production processes. However, it is important to maintain a positive and forward-looking tone throughout the rest of the document.
Section 8: Advantages and Disadvantages of Food Business
In this section, you will need to address the advantages and disadvantages of being a food business. You also have the option to include anything from your background or experiences with your company that highlights a particular strength or weakness in comparison to other companies in the same industry. This could be anything from discussing how your company is working towards increasing sustainability efforts or how it has been at the forefront of implementing technological advancements into its marketing strategy. The main goal here is for you to communicate specific benefits and challenges associated with running a food business.
Section 9: Conclusion
This final section of the food business annual report design contains a summary of everything discussed previously about your food business. You might also include any additional insight you want to provide the reader with. This is typically your chance to summarize all that was expressed throughout the annual report, why others need to read this document, and perhaps even provide contact information (ex. website or email) for those who are interested to learn more about your food business.
Bottomline
There are many types of reports; however, each report has its unique characteristics and styles of presentation depending on what type of report it is and who will be receiving it. Some people may refer to this structure as the informational hierarchy because the reader will go into greater depth by reading each section in order from top-to-bottom.