Children already spend more than enough time in front of the computer, gaming consoles, and other electronics. Make the weekends all about screen-free indoor playtime. Uncover our list of children's interactive Winter Toys and activities that will spark plenty of creative play and fun this winter.
Little Passports
Little Passports, the widely recognized kids subscription service, offers exciting hands-on activities and games that inspire kids' knowledge of the world without the use of technology.


While families are staying indoors this Winter Toys, each Little Passports subscription kit brings the curiosity of exploration and travel to life through each monthly shipment.
One of our favorite subscriptions is the World Edition. This subscription gives children the opportunity to explore a new country each month with souvenirs and hands-on activities for ages 6-10. Subscribe to their email and save 15%.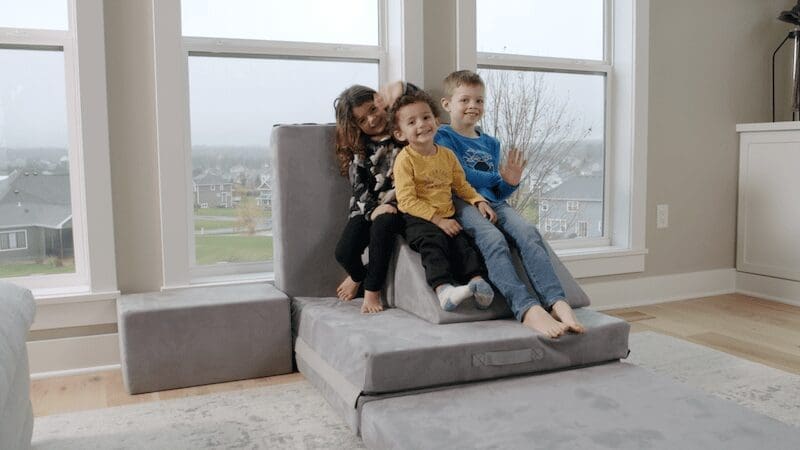 Figgy by Shenanigan Kids
The Figgy was created to spark active and open-ended creative play for children of all ages.
From crawling to fort-making to sleepovers, The Figgy helps foster a child's ever-changing imagination and keeps up with their endless adventures.
It features a waterproof, machine-washable soft fabric liner and cover, and covered zippers. The Figgy is currently available in two signature colors: Grey and Navy Blue. The company will be launching their limited edition colors: Magical Mint and Mission Magenta. These limited edition colors are currently available for pre-order and will ship in mid-April.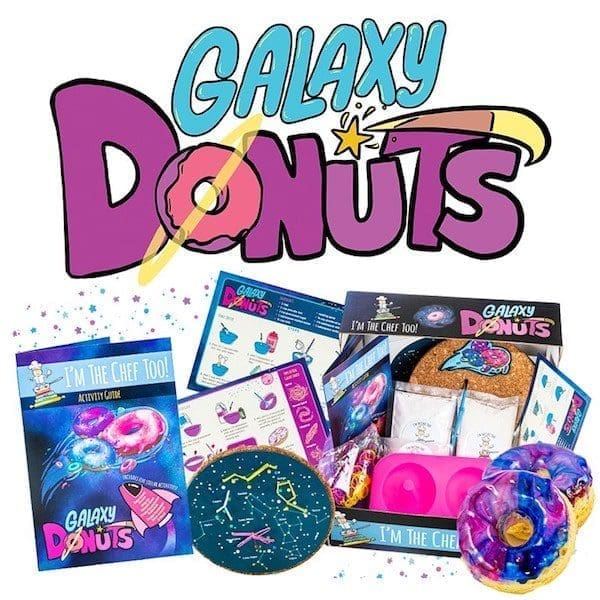 I'm The Chef Too
I'm The Chef Too offers a variety of "Choose Your Adventure Kits. Each Winter Toys combines the love of cooking with educational STEAM based concepts giving children the creative confidence to learn in a unique and meaningful way.
Themes include Geology, Astronomy, Art, Engineering, Oceanography, and much more.
One of our favorites is the Galaxy Donut Kit. With this kit, create galaxy donuts and galactic glaze. You can also calculate your weight on other planets, identify our constellations by making a constellation geoboard, and more.
Other kits include Canvas Cookies, Under the Sea Cakes, and Erupting Volcano Cakes, and others. Free shipping on orders over $50.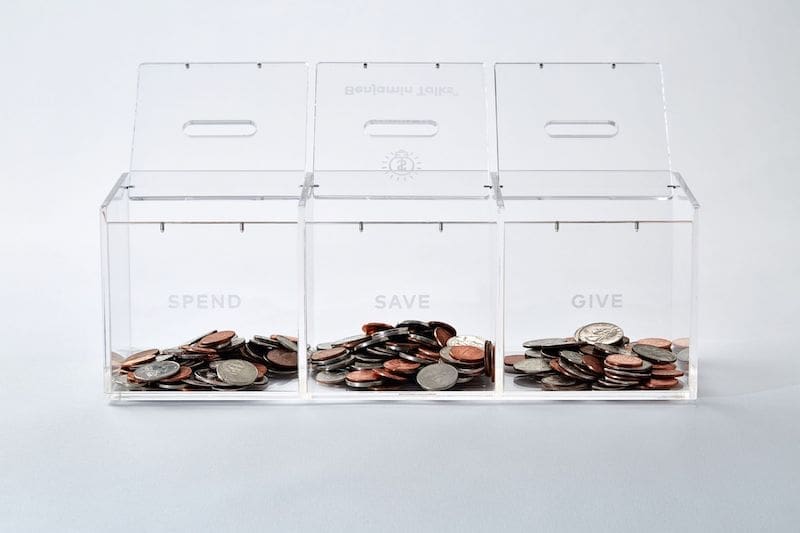 Benjamin Talks
Benjamin Talks inspires financial literacy for kids, and it is the perfect way to get kids distracted from their electronics.
The Benji Bank provides children with an essential tool to help build their financial fitness. The bank promotes responsible spending, thoughtful saving, and purposeful giving in kids of all ages. Your kids will learn the value of money by using the three components of Benji Bank: Spend, Save, and Give.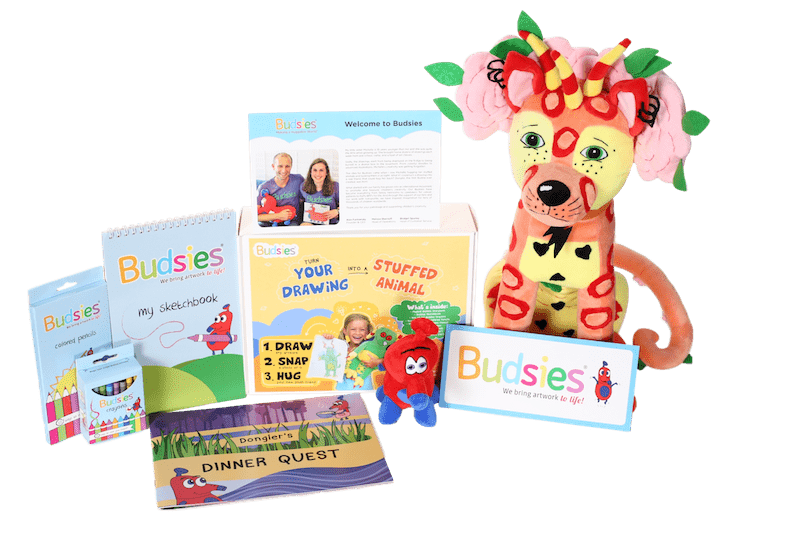 Budsies Creativity Boxes
Budsies Creativity Boxes are a great STEAM toy! Unlike other stuffed animals, a child uses his or her imagination to create and draw their very own character. Then, they see that creation come to life as a toy.
The Creativity Kit comes with everything you need to create your own custom stuffed animal: a voucher for Budsies plush coloring book, Budsies crayons, colored pencils, a sketchpad, the Mini Dongler stuffed animal (Budsies mascot), and more.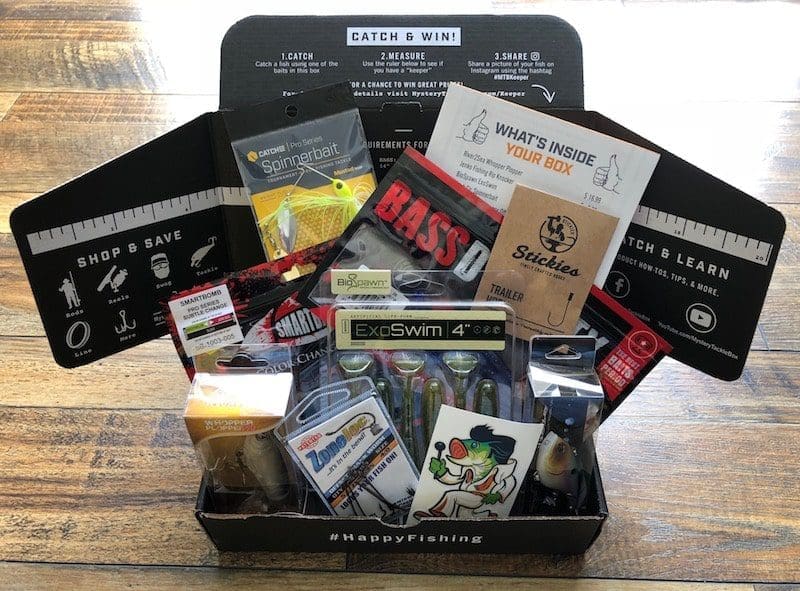 Mystery Tackle Box
Families can have fun experimenting with bait, tackle and accessories with the Mystery Tackle Box. The box comes with an assortment of fishing lures along with tips and instructions to learn new techniques and help them catch more fish during any season.
It's so much more fun than a worm and many kids wish to "graduate" from that after getting the 'hang of things'.
Customers may purchase buy single boxes or subscribe monthly. Available on Amazon.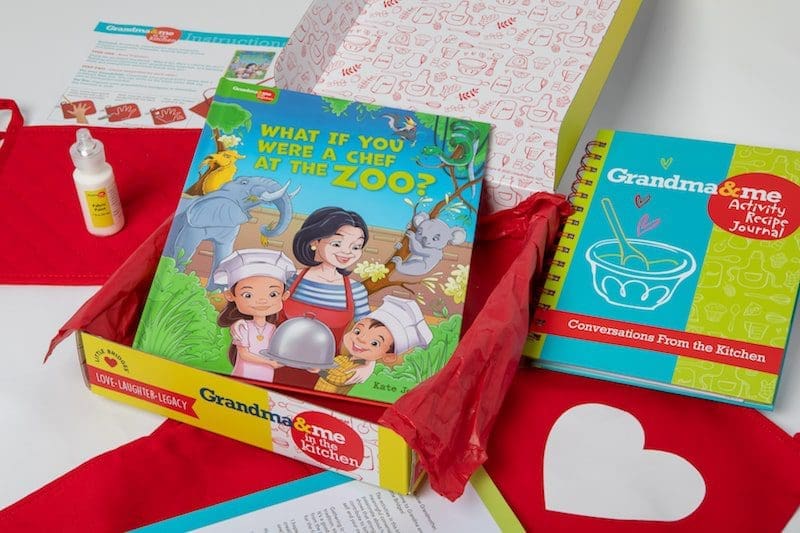 Little Bridges Grandparent and Grandchild Activity Kit
The kit provides everything needed for a special experience between grandparent and grandchild. The activities include includes reading a book, creating personal keepsakes, and sharing favorite family recipes and the treasured stories behind them.
Created by award-winning children's book author, Kate Jerome, Little Bridges encourages connections and meaningful conversations between generations.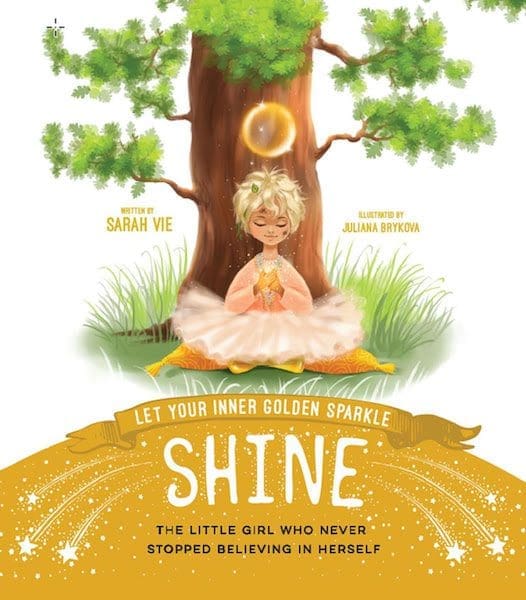 Let Your Inner Golden Sparkle Shine by Sarah Vie
A beautiful book for children and parents to read together, Sarah Vie's Let Your Inner Golden Sparkle Shine sends an inspiring message to people of all ages to achieve peace in the mind and to live purposefully. This message is not only for children, but for adults as well. How can you teach your children that we, as parents haven't healed ourselves. The book helps both parents and children.
Sarah Vie is a Master Coach, Energy Healer and Meditation teacher.