Are you dreaming of spending your next holiday on a tropical island? If so, you'll want to make sure that you plan your itinerary carefully. There are many different islands to choose from, each with its unique attractions. Whether you're looking for a quiet and secluded getaway or an action-packed adventure, there is an island out there waiting for you! This article will provide six tips for planning the perfect island holiday itinerary.
Research the island destination
Before you start planning your trip, take some time to research the island and its various attractions. Look at photos of the beaches and explore what activities are available. Most islands have websites or tourist guides that can provide helpful information on things like local cuisine, accommodations, and holiday packages.
Additionally, read reviews from people who have already visited the island to get an idea of what to expect during your stay. Also, don't forget to check out the weather forecast for your intended travel dates, as this will help you to plan for any potential storms or rain.
Look at the climate
Before you book your flights, think about the best time to visit the island based on weather conditions and temperature. Find out when the rainy season falls, as this could affect how much outdoor activity you'll be able to do during your stay. For example, if you plan on visiting a tropical paradise in the peak of summer, chances are you'll want to spend most of your time lounging at the beach or pool.
On the other hand, if you visit in autumn or winter, you may enjoy a more varied range of activities, such as hiking and camping, depending on where you go. In addition, check the island's average temperatures during different times of the year so you can pack accordingly.
Plan your budget
Your budget is important when planning any holiday, so think about how much money you can realistically afford to spend. Make sure you research the cost of things such as accommodation, transport, food, and activities to avoid any nasty surprises when you arrive.
If budget is a concern for your trip, consider visiting in the low season – this can be much more affordable than high season times. There are plenty of ways to get discounts and deals on accommodation, such as booking directly through the property owner or a third-party website. It's worth setting a budget for yourself and sticking to it. You don't want to end up overspending and regretting it afterward, so create a spreadsheet or use a financial tracking app to help you stay on top of your finances and ensure you have enough money for your trip.
Think about activities
Think about the type of activities you'd like to do on your holiday. Do you want a relaxing, laid-back vacation or something more active and adventurous? Depending on the island and its offerings, there may be different activities for you to choose from – such as swimming, snorkeling, scuba diving, sailing trips, fishing trips, trekking hikes, or even a scuba diving course. Consider what type of experience would make your holiday unforgettable before narrowing down your choices.
Consider transportation
Depending on the island, there may be different modes of transportation available for you to get around. Before booking any flights or ferries, it's important to research the best way to travel and ensure that you can get around easily.
Public transportation such as buses or ferries may be an option, but if you plan on traveling between islands or exploring more remote areas, it may be worth looking into renting a car or moped for your stay. Depending on what activities you are planning for your trip, consider all of your options before booking any transportation services.
Plan for downtime
No matter how jam-packed your itinerary looks, it's essential to plan for some downtime during your island holiday. With the hustle and bustle of trying to experience new things and fit everything into one vacation, it's easy to get carried away and forget about the importance of rest. Allocating some time for relaxation during your trip will help you enjoy the experience more and give you the energy to really make the best out of each day.
A great way to plan for downtime is to either start or end your trip with a few days of complete rest. This can be particularly helpful if you're traveling from far away and need a few days to adjust to a new climate. Even if this isn't necessary, having a few days at the beginning or end of your itinerary that is just dedicated to relaxing is always welcome after sightseeing all day!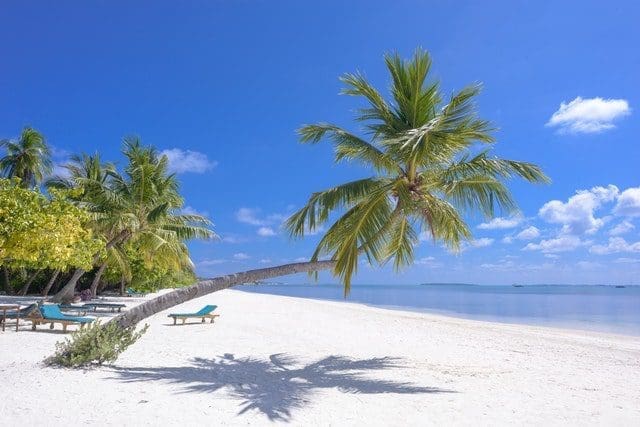 Planning the perfect island holiday itinerary is achievable with a bit of research and preparation. By considering your budget, identifying what activities you would like to do during your trip, researching possible accommodation options, picking the right time of year to visit, and planning for downtime, you'll be sure to have an unforgettable island getaway!