Traveling is a great way to spend your free time. You get to enjoy yourselves while gaining new experiences and learning about the world. However, traveling should not be limited to exploring new cities to experience their cultures. One should also endeavor to experience nature. And there is no better way to do that than to go camping.
Camping is quite different from your usual trips where you stay in a hotel and go sightseeing. It involves spending time in the great outdoors, particularly if you choose a place like the Great Smoky Mountains National Park, where you are surrounded by everything amazing nature has to offer. Spending time under the sky, breathing fresh air, and disconnecting from your fast-paced life are just some of the many reasons listed below why everyone should try camping at least once.
You can go most anywhere you like
Camping is an activity that can be done near a lake, in the mountains, or in a forest. It is not restricted to any specific area or terrain. You can go camping in the woods behind your house or in the national park situated closest to where you live. You can even do this over the weekend and be home by Sunday night easily.
Perhaps you may choose to go to another country and camp in its wilderness. For a better experience, you can choose a campsite like those offered at Smoky Mountain camping grounds to access different facilities like washrooms and other amenities. If you want to be more adventurous, you can choose to make your campsite in the wilderness and truly fend for yourself.
Appropriate for family members of all ages
At campsites, you will see campers of all ages, from little kids to old couples and everyone in between. This is because camping is an activity appropriate for all age groups. If you have a big family with multiple generations of people who can't decide on a vacation spot they all like, you can incorporate camping into your plans. Everyone will be able to enjoy this activity because there are diverse options. Tents need to be pitched and food needs to be prepared. People can choose to go on walks and hikes, and older people can fish if there's a body of water nearby.
An affordable adventure
Traveling usually involves a lot of money. The farther you wish to travel, the more your flights cost. The better and more lavish your hotel is, the higher the bill. The longer your vacation, the more it will cost. Every meal you have and every place you explore will have a price tag. This is why traveling is not affordable for everyone. However, if you choose camping, you can greatly minimize travel costs.
Private camping grounds usually charge a fraction of what a hotel would charge for the same stay; the costs vary depending on the facilities and amenities provided. Moreover, it's entirely free if you choose to camp in public-owned national parks! Camping gear can be found at very minimal prices at places like Walmart, and it's a one-time cost because you can reuse your gear on future trips.
Good for your health
Camping trips are very good for your health. Instead of exploring a new city and eating street food, campers spend their time hiking, which is a great form of exercise. The food is bound to be much healthier than what you eat daily. Plus, spending time under the sun can boost your Vitamin D levels. Even if you don't engage in any physical activity and spend your whole day lounging around the campsite, a break can be very good for your mental health. Just being able to unwind, relax, and breathe in the fresh air can do wonders.
A good way to connect with nature
The hustle-bustle of our daily lives leaves no room for us to appreciate nature. A camping trip is a perfect way to disconnect from the digital world, be close to nature, and learn to appreciate it. Decide how remote you want to make your camping trip. You can choose to camp in complete wilderness, far from other people, and observe nature very closely. You can also choose to stay at a camping ground and still have some of the comforts of your urban life while you observe what nature has to offer.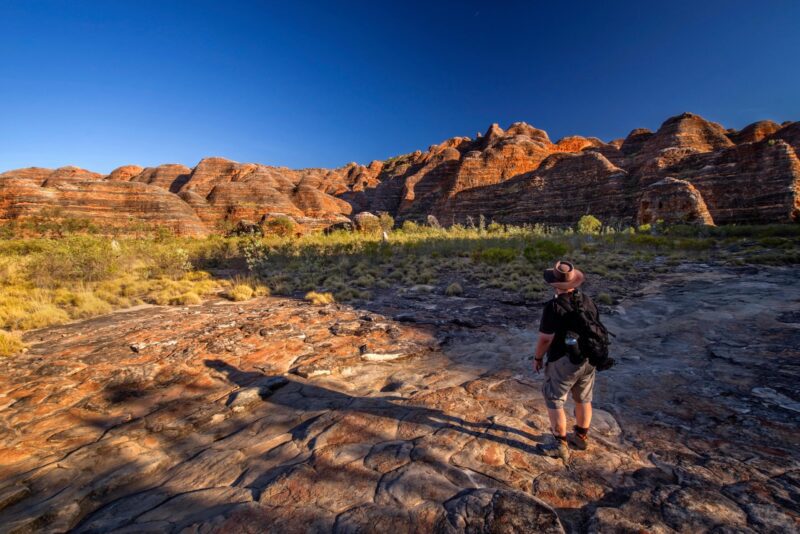 Learn life skills
Camping is very different from staying at a hotel, primarily because of the absence of most amenities. Hence, camping will provide you with many opportunities to learn new skills. You will develop basic skills like pitching a tent or getting a fire started, which can be a lot of fun. You might decide to cook your food over an open fire, which is very different from cooking in a kitchen. In addition, you might have to navigate with an old-fashioned paper map instead of using Google Maps on your phone. Emergencies might arise, for example, a tent pole might break, or it might suddenly start raining. Overcoming these obstacles with your friends and family can be really fun and bring you closer together. They also make for very good stories to tell at parties.
You can bring your pet along
The biggest problem for people with pets, when they are planning a vacation, is that they cannot usually bring their furry friend along. Booking passage for pets on an airplane is arduous, and flights can be very stressful for animals. Not all hotels allow their guests to bring pets into their rooms; even if they do, it usually costs extra. On the other hand, most camping grounds allow pets; and publicly owned national parks almost always do. Your pet can enjoy themselves in nature, go on walks and hikes with you and have a great time!
Conclusion
Camping is a fun activity you can indulge in to get away from your daily routine without spending much like you would on a traditional vacation. Spending time close to nature can benefit your physical and mental health. Taking long walks, hiking and fishing are some camping activities that are enjoyable and doable for people of all age groups. The world is your oyster, and you can choose any place as your campground. Whether you camp somewhere close to where you live or far away, it is an adventure waiting to happen.