Going gluten-free doesn't have to be torture. You can still enjoy delicious and nutritious foods. All you need to do is find recipes that work for you. Using naturally gluten-free flour like oats, almond, or chickpea flour works amazingly. If you want to learn about some incredible gluten-free recipes, we share some of our favorite ideas below:
GF baked oatmeal
Do you love oatmeal? Then this baked recipe is going to be your new favorite. Oats are naturally gluten-free. However, a few brands may not be organic due to contamination. Therefore, itis necessary to find organic GF oats to avoid any stomach troubles. The baked oatmeal uses apples, cinnamon, and other spices. It makes it comforting and delicious. Also, you can eat it hot or serve it cold. It is like dessert on a tray. Baked oatmeal with apple is a mouthwatering breakfast dish you should try.
Chickpea pancake
A savory dish that is popular in India. It uses chickpea flour, which is rich in protein. A simple dish is ready within minutes and keeps you full for hours. The best part? It is also vegan! For this, you need chickpea flour, vegetables of your choice (chopped), spices like pepper, salt, and more. Mix them well and make pancakes. If you want to enjoy it to the fullest, try eating it with tamarind, coriander chutney, or dip.
Buckwheat pancake
Missing your regular sweet pancake? Then try a buckwheat pancake. Buckwheat flour has earthy tones and more protein. The rest of the recipe is similar to a regular pancake. Just replace the all-purpose or wheat flour with buckwheat. Enjoy it with fruits, syrup, or cream.
Banana oat pancakes
Another gluten-free pancake recipe is this one. For these pancakes, get organic rolled oats and ripe bananas. For Australians, GF Oats Australia is the best source of organic oats. The best part about this recipe is the natural sweetness. Ripe bananas are naturally sweet. You don't need to add granulated sugar to the mix. You can make it vegan by replacing eggs with vegan yogurt and milk. Enjoy with a black coffee for a perfect start to the day.
Breakfast tostadas
A healthy, nutritious, and delicious breakfast to perk up your mornings. The recipe uses naturally gluten-free corn tortillas. Once you bake the tortillas to a crispy golden color, add beans and cheese to bake them again. After that, you can add any toppings you like. From a mix of eggs and avocados to veggies, take your pick. It is fulfilling and looks equally appealing.
Kimchi fried rice
Have leftover rice? Make a gluten-free breakfast using kimchi and rice. Buy organic kimchi and mix it with veggies and rice. Add a runny egg or steak to give it a touch of protein. Vegetarians can eat it without eggs or steak. It will still be healthy and just as delicious.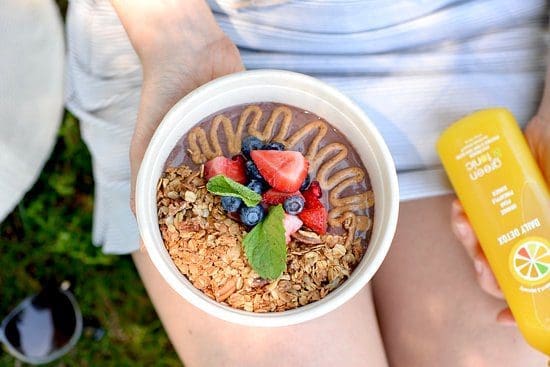 Acai bowls
Originating in Brazil, they are a fan favorite globally. They make the perfect gluten-free breakfast or even dessert. You can add any topping to it. Acai berries are a must for this breakfast. Besides that, add fruits, granola, and almond or peanut butter as your choice.
Hashbrown breakfast casserole
Looking for another delicious and savory breakfast option? Then make a hashbrown BF casserole now. It also stays good for days. So you can meal-prep this dish for breakfast or dinner. A simple recipe in which you throw all the ingredients together in a pan. It requires hashbrowns, eggs, spices, cheese, bell peppers, milk, and sour cream. Bake it for 55 minutes, let it rest, and enjoy your delicious breakfast. For the full recipe, check out acouplecooks.com.  
These ideas work perfectly for multiple people. People with gluten intolerances, celiac diseases, or anyone wanting to control their gluten intake can try this. With these, you will never miss having the best breakfast with nutrients and deliciousness.