There's just something about the rich, earthy aroma of freshly brewed coffee. It is enough to wake up even the groggiest of sleepers. But it's not just about the caffeine, although that's a major perk for most of us. Coffee is an experience. From the first sip to the last, it's a journey of flavors and textures. 
Whether you're a coffee connoisseur or just getting started in the world of java, having the right coffee gear can make a huge difference in your morning routine. And since you're in Long Beach, California, the state of specialty coffee, you'll want to ensure you have the best coffee tools in your kitchen.
Here are some essentials types of coffee machines and gear for your kitchen.
Espresso Machine
Are you a fan of cappuccinos, lattes and macchiatos? If so, an espresso machine is a must-have.
A great espresso machine will produce crema-filled espresso shots with just the right balance of sweetness and acidity. Quality machines also have adjustable grind sizes, temperature control, and preset drink sizes.
Espresso machines come with a hefty price tag, so do your research and find the one that's right for you. If you know what you're looking for, find the best Long Beach coffee gear shop to purchase one.
Coffee Scale
No one likes having a cup of Joe that's too weak or strong. A coffee scale is a perfect solution to dial in your grind size and water-to-coffee ratio consistently.
Most scales have features like digital timers, automatic shut-off, and weight units in ounces and grams. Plus, they're affordable and will last many years if you care for them properly. Usually, coffee scales will come with a water-resistant base. It means you can easily measure water without worrying about spilling.
Coffee Grinder
Nothing beats the flavor of freshly ground coffee beans. It is also the key to achieving a consistent grind size and extracting maximum flavor.
Whether you prefer manual or electric, burr or blade, there are plenty of options. You must find one that fits your needs, budget, and the type of coffee you like to brew. For instance, if you're a fan of French press and pour-over coffee, then a burr grinder is the way to go.
When picking a grinder, also consider noise level, ease of cleaning, and grind size selection. Trust us; the few extra dollars you spend now will be worth it in the long run.
French Press and Pour-Over Coffee Maker
For those who prefer a more hands-on approach to brewing, a French press and pour-over coffee maker is the way to go. Both methods require some practice, but you can consistently make great coffee once you get the hang of it.
A French press is known for its unique flavor and bold taste, while the pour-over method produces a cup with more complexity and balance. Both brewing methods come with their own set of tools and accessories. From filters and water kettles to grinders and coffee containers, having the right gear will take your experience to the next level.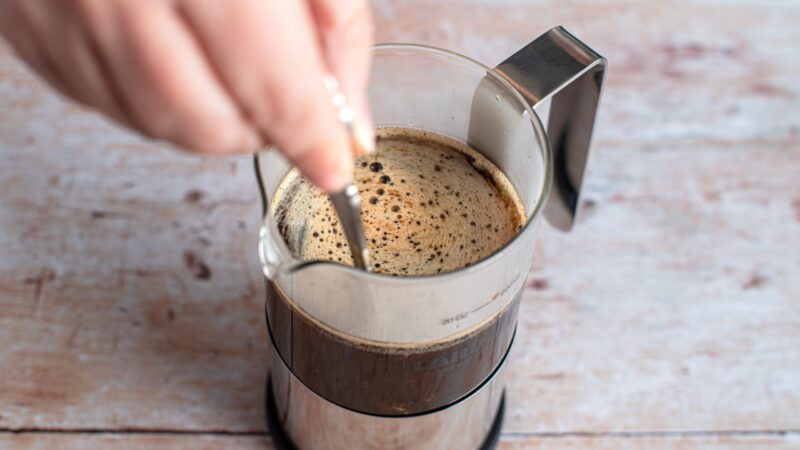 Milk Frother
Have you ever looked at a velvety and foamy cappuccino and wondered how it's made? Do you struggle to get that perfect texture for your latte art? Well, all your answers lie in a milk frother.
This tool is perfect for creating those delicious creamy drinks that you enjoy so much. Not only can it heat and froth milk, but it can also make thick foam at the touch of a button. Some models even have additional features like temperature control and adjustable steam levels. The best part is that milk frothers are relatively affordable, making them an excellent option for new coffee drinkers.
Kettles
Kettles have come a long way in the coffee world, and they're now one of the most important tools for making pour-over coffee. Several features make kettles essential for a great cup of Joe, from temperature control to pour speed.
Due to their precision and control, gooseneck kettles are especially popular among pour-over fans. They come with a long, slender spout that allows you to apply the right amount of water, which is vital for a great flavor.
You can also try electric kettles, which are great for heating large amounts of water quickly and accurately. 
Coffee Storage
A jar of heavenly goodness, mind-blowing aroma, and eye-catching packaging are the hallmarks of a great bag of coffee. And to keep it that way, you'll need to invest in a quality coffee storage container.
Tin, airtight glass jars, and vacuum-sealed bags are all great options for storing coffee. The jar helps keep the beans away from light, moisture, and heat.
You should also consider purchasing a burr grinder and an airtight container to conveniently grind your coffee beans and store the grounds in one place.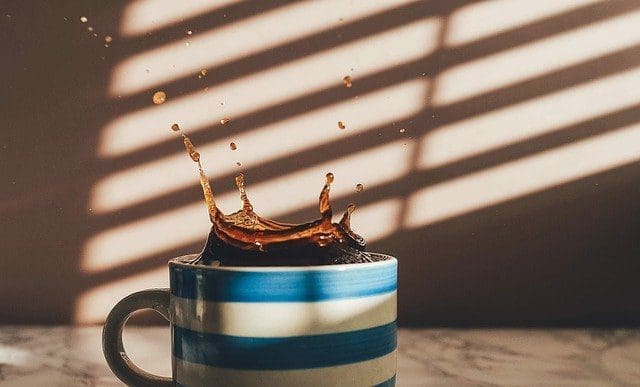 Coffee Mugs
Whether you're drinking black or with milk, the right mug can enhance your coffee experience. Look for something that fits your style and personality—from minimalistic designs to quirky illustrations, plenty of options exist.
No matter what mug you choose, make sure it's made from durable materials like ceramic or stainless steel. You can also purchase a double-walled cup if you want your coffee to stay warm for longer. 
Cleaning Supplies
Finally, don't forget about the cleaning supplies. Proper upkeep is essential for any coffee-making equipment. Regularly clean your tools and replace broken accessories to keep them in top condition. You'll need specialized cleaning solutions, brushes, and replacement parts to keep your coffee gear functioning correctly.
Also, you should occasionally scrub your mugs and brewing equipment with a soft brush to remove any residue. You'll be surprised at how much this can improve the flavor of your coffee.
Final Thoughts
A great cup of Joe starts with the right gear. By investing in these must-haves, you'll make sure your coffee experience is always on point. And when you have the right tools, you can even try new coffee types. So, get those cups ready and brew your way to coffee excellence.