Beautiful weather, beaches, and southern charm. There's so much to see, do, and explore in Charleston, South Carolina. Check out this weekend guide to see all the ways to enjoy Charleston on a family getaway. 
Day 1
Breakfast: Acme Lowcountry Kitchen 
Acme Lowcountry Kitchen is considered one of the best of the best breakfast restaurants in Charleston by locals and visitors alike. Located in the posh Isle of Palms portion of town, hungry customers should know that shrimp and grits, as well as biscuits and gravy, are highly recommended. Those following a specific diet should know that vegetarian-friendly and vegan options are also available at Acme Lowcountry Kitchen. 
Morning Activity: Hit the Beach 
A beach day is a must when visiting Charleston. Travelers have seven different beaches to choose from in this area. Kiawah Island is a simple and wonderful choice. Isle of Palms is a more popular option with an upscale atmosphere and lots of water activities. Folly Beach requires a 15-minute drive out of town, but it offers a more relaxed and less busy beach experience, along with lots of opportunities to spot wildlife. 
Visitors are bound to have a good time, no matter which beach is visited. To ensure the best chance of relaxation and fun, beachgoers should bring all the needed baby beach gear  if traveling with small children, such as swim diapers and some sort of shade.

Beach toys are a great addition too. They are an excellent way to keep the whole family entertained throughout the day.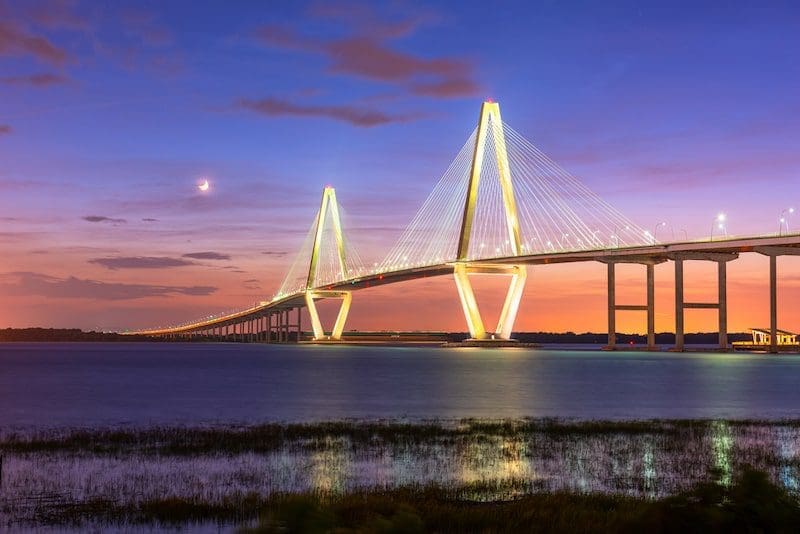 Lunch: Lewis Barbecue Charleston
For visitors looking to sink their teeth into some true blue southern barbecue while in Charleston, Lewis Barbecue Charleston is where it's at! Brisket, pulled pork, corn pudding, and collard greens, they've got it all! 
With entrees that will delight children as well, this is a wonderful lunchtime stop for some of the best barbecue around! 
Afternoon Activity: Dolphin Tour 
Charleston is surely known for its gorgeous coastline, but that's not all. Varied and interesting wildlife is another highlight of this area. And there's no sweeter wildlife than dolphins. Kids of all ages (and adults, too) will be thrilled at the chance of spotting one of these adorable creatures in the waters off the coast of Charleston. 
There are different dolphin tours to choose from, all at relatively reasonable prices. Spending some time on the water is a relaxing and enjoyable way to spend an afternoon in Charleston. 
Dinner: Fleet Landing
Fleet Landing features some of the most amazing waterfront restaurant seating in all of town. The seafood dishes are spectacular, and kids will be happily entertained on the lookout for dolphin sightings throughout the whole meal! 
Day 2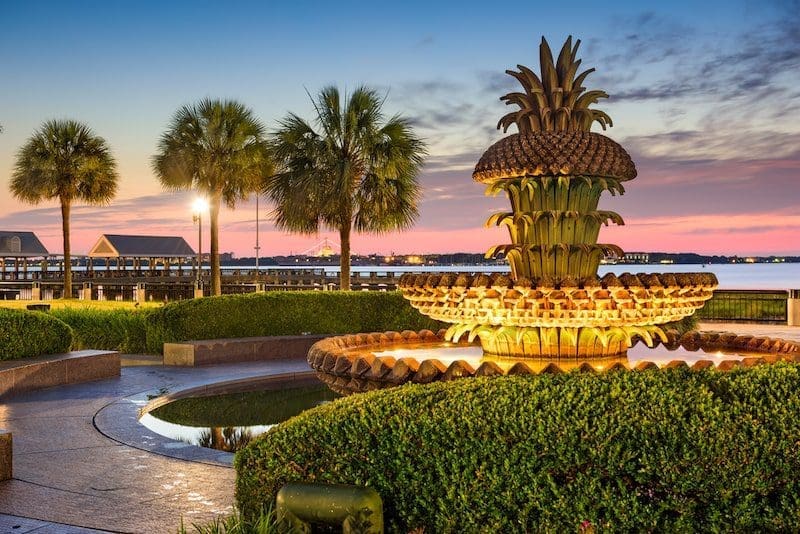 Breakfast: Lost Dog Cafe 
Lost Dog Cafe in Folly Beach is not a fancy establishment. Some would consider it a hole-in-the-wall type restaurant, but the food far surpasses the quaint but rundown dining area. With lovely outdoor seating available, this is a great spot to grab breakfast all day. From kid-friendly breakfast burritos to cinnamon rolls or eggs benedict, everything is always beautifully plated and delicious. They also feature vegetarian-friendly menu items. 
Morning Activity: Fort Sumter 
A visit to Fort Sumter is both an entertaining and educational excursion for families. Fort Sumter is only accessible by boat, so the trip alone will be an adventure children will love. Kids and adults alike will learn so much about Charleston's history here. Kids can even earn a junior ranger badge after spending a day here. This is a popular attraction, so visitors should make reservations ahead of time to guarantee a visit. 
Lunch: Gingerline 
Gingerline is a beautiful and charming spot to grab some lunch in downtown Charleston. The space is tastefully designed and offers some adorable outdoor seating on the beautiful terrace kids will love. 
The menu at this restaurant combines some of the most well-known flavors of this region of the country with bold influences from Latin and South America. Tacos and plantains are dishes that shouldn't be missed. This restaurant also touts an impressive line of cocktails.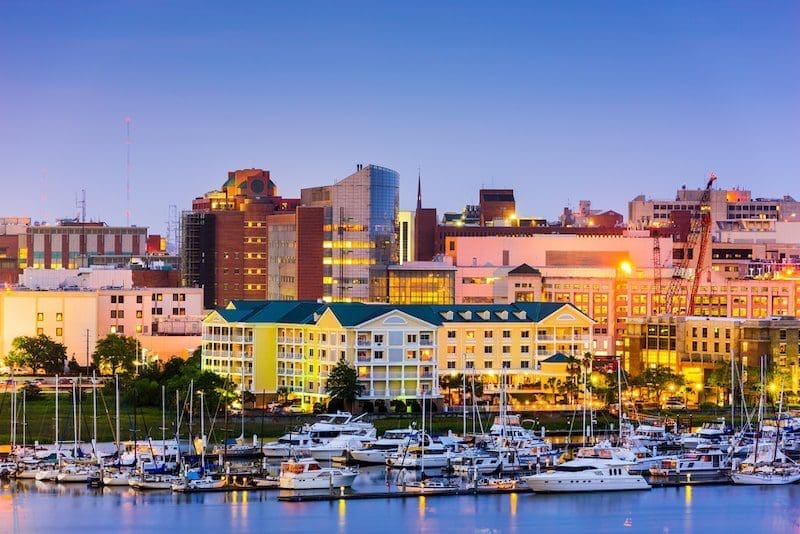 Afternoon Activity: South Carolina Aquarium 
South Carolina Aquarium is one of the most family-friendly attractions in Charleston. It's a fun place to visit, with 5,000 animals on display. From colorful fish and plants native to South Carolina, it's a wonderful way to allow children to play and learn while on vacation. 
Some of the most enjoyable exhibits highlight the various ecosystems in South Carolina. There's a salt marsh, aviary, and touch tanks where guests can touch sea urchins and Atlantic stingrays. The massive two-story tank is always a crowd-pleaser, filled with the likes of sea turtles and sharks!  
Visitors can also visit sea turtles in the South Carolina Aquarium Sea Turtle Care Center portion of the aquarium. This is where rescued sick and injured sea turtles are cared for and brought back to health before they are returned to their natural habitat. 
The South Carolina Aquarium in Charleston is a lovely and fun place to spend an afternoon in the city as a family! 
Dinner: Islander 71 
Islander 71 in Isle of Palms is the perfect place for a memorable family dinner on the eve of a farewell to Charleston. This place is a kid's paradise, equipped with fun yard games to keep them entertained and a kids' menu full of comforting favorites like grilled cheese and chicken tenders. 
Adults can expect to dine on delectable seafood like flounder and crab soup. Best of all is the ambiance of the outdoor seating. It's a wonderful place to watch the sunset in Charleston. 
Where to Stay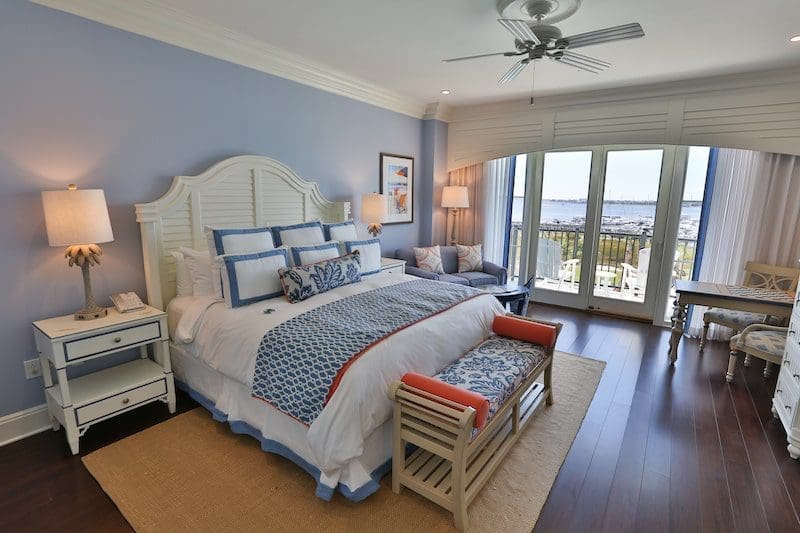 The Beach Club at Charleston Harbor Resort & Marina
The Beach Club at Charleston Harbor is a the perfect resort to visit make the most of your time in Charleston with friends and family members of all ages. The resort offers an unparalleled experience and breathtaking views of the Charleston Harbor and downtown skyline. There is an onsite spa, three swimming pools, and onsite eatery called Fish House Restaurant that is open for breakfast, lunch, and dinner.
Homewood Suites by Hilton Charleston 
Mt Pleasant is a wonderful place for families to stay while visiting Charleston. It's a 3-star hotel that features clean and roomy suites where the whole family will be comfortable. The property also boasts a pool for lots of family fun and a free daily continental breakfast! 
Tides Folly Beach Hotel
Tides Folly Beach Hotel offers a prime location for beach enjoyment, only a 1-minute walk from Folly Beach and the fishing pier there. This beachside hotel also has a beautiful outdoor pool, a tasty on-site restaurant, and a bar. If the kids get antsy, there are places to rent bicycles in this neighborhood as well, making for a lovely way to explore the town as a family. 
TownePlace Suites by Marriott Charleston-West Ashley
This hotel is an affordable and super convenient place to stay for those traveling with children. The suites include comfortable beds with premium linens, but the most helpful is the full kitchen. Access to kitchen space and essential tools makes personal meal preparation so much easier when on vacation with a family. 
This hotel also features a pool and fitness center. It's an excellent location for travelers who travel to Charleston by plane, as it's only a 10-minute drive to Charleston International Airport. 
FAQ: Charleston Weekend Guide for Families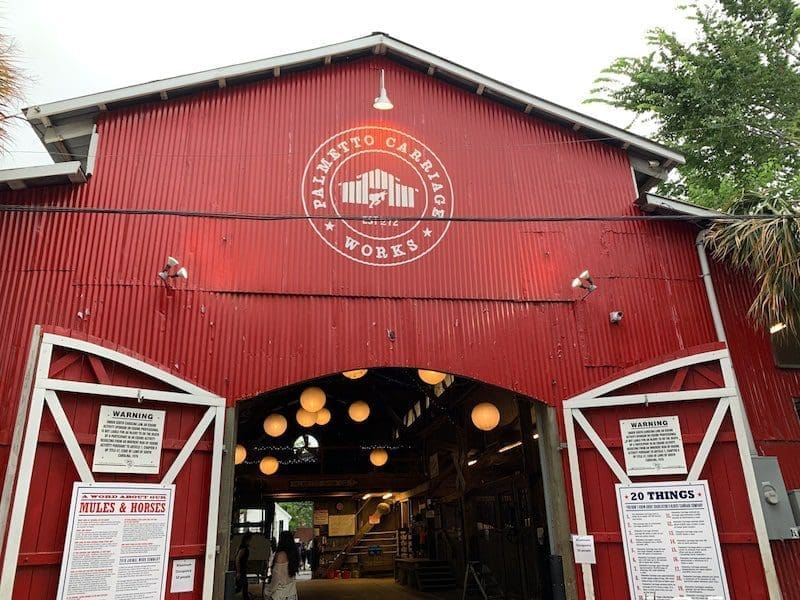 Is Charleston a Good Place to Visit with Family?
Charleston is definitely a family-friendly city. The beaches and other attractions will keep families happy and entertained. The South Carolina Aquarium is a lovely place to visit with children who are interested in marine life. And even older kids will be impressed by the experience of visiting nearby Fort Sumter. 
Is Charleston a Good Vacation for Kids?
Charleston is a great destination for a vacation with kids. Children will love the beautiful beaches and the opportunity to spot wildlife all around them! A dolphin tour is a wonderful, family-friendly way to showcase the beautiful waters and sea life that define Charleston. 
Conclusion: Charleston Weekend Guide for Families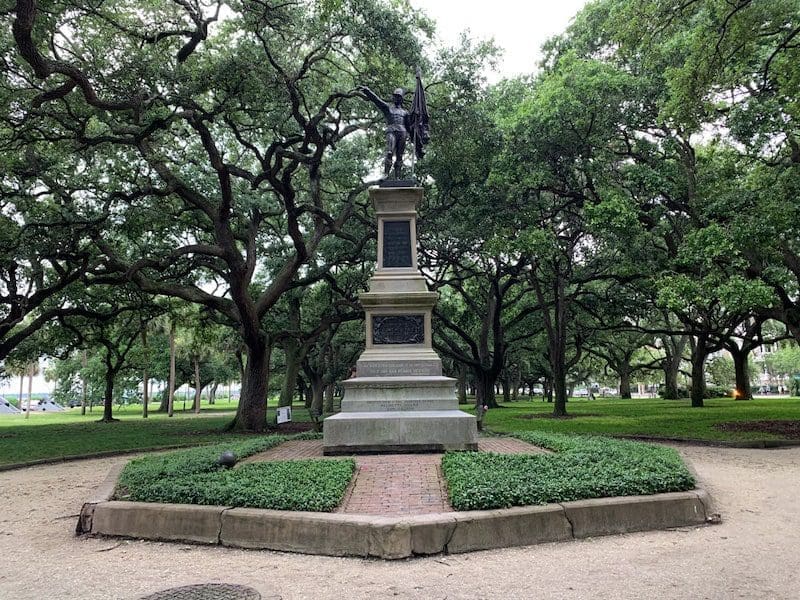 Charleston is a lovely city for a weekend getaway for families. Families looking for rest and relaxation will love the atmosphere of this place. And families who are looking to stay busy will too! The beautiful weather and scenery set the stage for lots of opportunities for family fun and connection. Don't forget this southern gem when planning a weekend getaway with family!