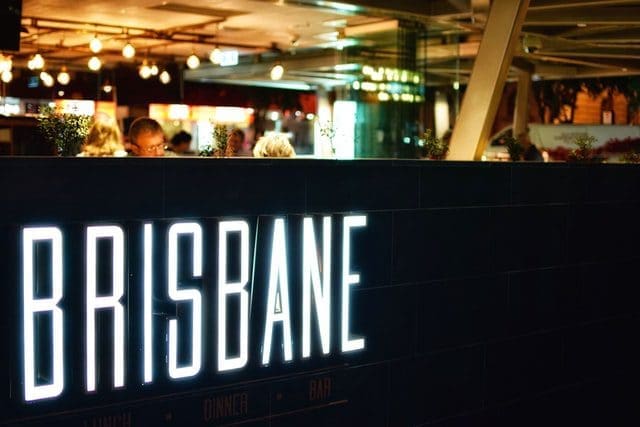 Brisbane is the capital of Queensland in Australia and covers over 30 miles of coastline along Moreton Bay, making it a fantastic spot for water sports, outdoor fun, and seafood. Fish and chips is a popular meal but one of the favorite dishes in Brisbane is the Moreton Bay bug, which is actually a small lobster. 
You may be surprised to know that the most common meats enjoyed in Brisbane are beef and chicken. Meat pies are a common handheld snack found everywhere and the smashed avo (mashed avocado on toast) was created in Brisbane. Leave your bags at a Brisbane luggage storage site and go eat at these top restaurants across Brisbane, Australia!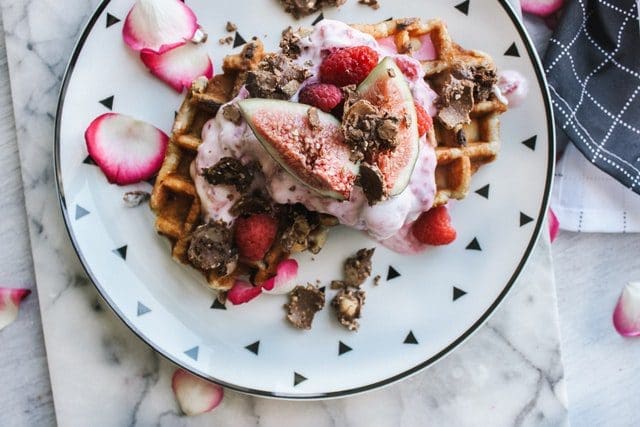 Breakfast Bites
The Smug Fig
As long as you get up by noon, you can get breakfast at The Smug Fig because they serve breakfast until 1:30. Choose from several types of omelets, a variety of waffles, and French toast like you would not believe. The egg dishes are also awesome with benedict, scrambled, fried, poached, and hardboiled. 
Double Shot New Farm
If you didn't get up in time to get to Mr. Bunz, Double Shot New Farm has you covered because they serve breakfast all day. Try their Turkish toasty with bacon, egg, and cheese or the Croque Madame with toasted ham, poached eggs, and onion marmalade. They also serve croissants, pastries, granola, and yogurt.
Elixir Coffee House
Elixir takes their breakfast seriously and you can get some really tasty breakfast food in this coffee house. The Nutella pancakes are popular, and the berry acai bowl is bursting with fruits and granola. Or, if you are really hungry, get the Big Boy Brekky. It has sausage, bacon, eggs, mushrooms, and chutney on bread.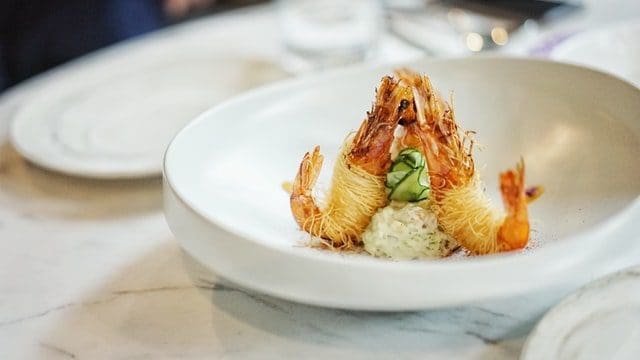 Dining in Style
Restaurant Dan Arnold
Try a three- or five-course meal at Restaurant Dan Arnold and you will never forget it! The minimalist charm of the place with modern timber furniture and floating floors is amazing. Then grab your phone to take pics of the shark bay scampi, coral trout, Brisbane chicken, and Warilba lamb that looks as good as it tastes.
La Cache a Vin 
With a casual ambiance and awesome staff, La Cache a Vin is an outstanding French establishment. Try the baked duck breast with sour cherry sauce or the parmesan crumbed pork fillet with spinach. Or get the roasted lamb rump with artichoke. The tiramisu, truffles, and crème brûlée make perfect desserts. 
Black Hide Steakhouse
If you want the best steak in Australia, go to Black Hide Steakhouse. They have an exclusive partnership with a specialty beef export company with 3+ marbled Angus and 5+ marbled wagyu. From the tiny eye fillet to the giant tomahawk, they have something for all. They even have seafood, duck, and a vegan menu.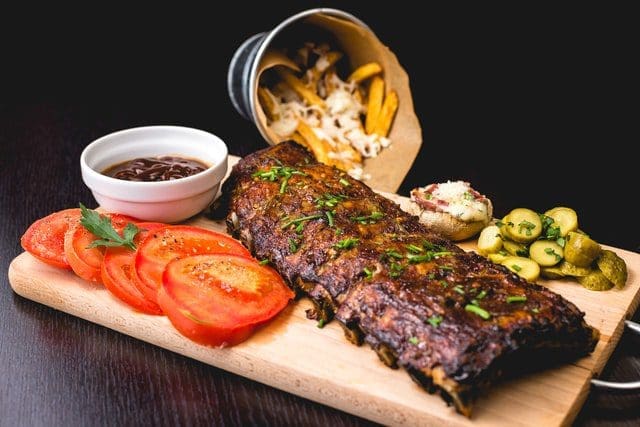 American Eats
Big Roddy's Ribs
From baby back ribs to beef short ribs to pork button ribs, Big Roddy's has a plethora of ribs for you. And if you cannot decide, they have a Royal Sampler with some of each. You can also try their rib sandwich, fried chicken burger, or even the veggie burger. They also have poutine, wings, chili fries, and poppers. 
Broken Hearts Burger Club
This place has been featured on several news pages recently in Brisbane for the classic hand-smashed burgers that are a blend of sirloin and chuck steak with cheese (or not), special house sauce, and pickles. Add a side of crispy shoestring fries and a milkshake and you've got yourself the perfect American meal. 
Mr. Bunz
At Mr. Bunz, they make steamed buns as a special craft. They are fluffy and light, handmade several times a day. They only serve three sandwiches though, because they do everything fresh. The fried Peking duck, roasted pork belly, and crispy spiced fried chicken are amazing, so they don't need to make anything else!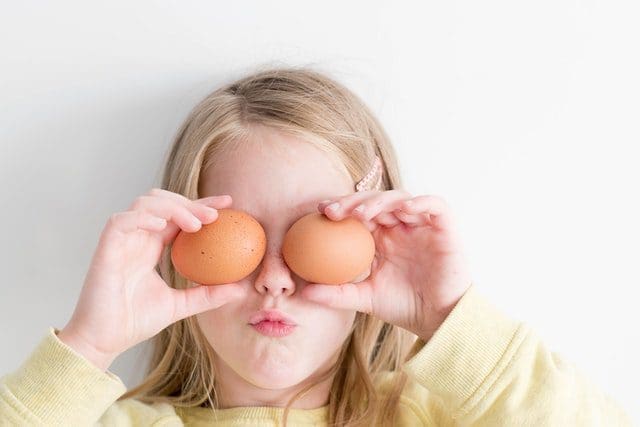 Family Food
Eat Street Northshore
Eat Street is the only place you need to go if your family all wants something different. This unique place has over 70 eateries in shipping containers. From Asian cuisine to Vegan brownies, they have it all. Some of the places include Pizza & Pasta, Salty Sailor, Ela Greeko, Diner Bar, Las Catrinas, and Dessert Depot.
Maleny Lane
Maleny Lane is a smaller version of Eat Street with a variety of foods from all different countries. They have Bulgogi Sisters for Korean, Sherpa Kitchen for Nepalese, Maleny Pie Guy for pies, Souvlaki Hut for Greek, Crepe Suzette for French, Taste of Africa for African, and The Curry Hut for Indian. 
5 Dogs
Who wants a hot dog? 5 Dogs has a crazy big variety of dog choices from the NYC with sauerkraut to the chili dog with chili con carne. Or try one of their hot rolls. They fill a hotdog bun with whatever you want from fries and gravy to chicken and gravy. They even have a vegan kielbasa and a vegan beer brat.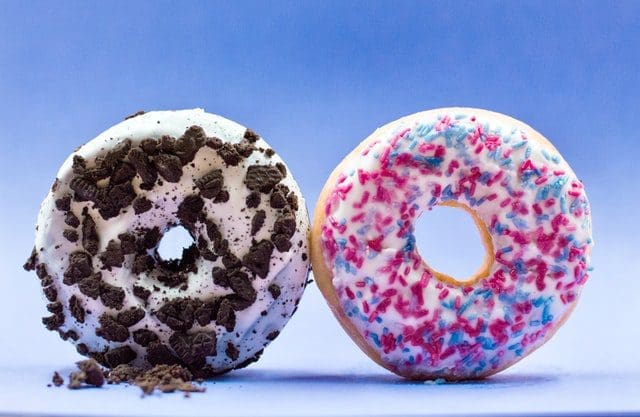 Desserts
Doughnut Bar
With 52 donut flavors, 11 dough cones, and four donut shakes, Doughnut Bar is incredible. The donut shakes have a donut on top of a shake with candy and other toppings. And the dough cones are like ice cream cones with a donut on top. Or try the injectables with a syringe of caramel or Nutella to fill your donut with.
Lick Ice Cream 
For a cool treat, check out Lick Ice Cream. They have 24 flavors of ice cream and sorbet as well as special new flavors every week. Try the bubblegum & marshmallow, Jamaican rum & raisin, or macadamia praline. And the salted nut brown butter with roasted almond is superb. Also, try the mango or cocoa sorbet. 
Cowch Dessert Cocktail Bar
You can get dessert and cocktails in the same place at Cowch. Enjoy a drunken banana with rum while you chow down on a dessert pizza or one of the crepes. The Milky Way has chocolate-filled crepes topped with milk ice cream, Tim Tam, brownie bites, and banana. Or try a waffle sandwich, churros, or pancakes.
Brisbane has more than wonderful food to enjoy. They have a variety of attractions like the Koala Sanctuary, Brisbane Botanic Gardens, Queensland Art Gallery, Sea World, and the South Bank Wheel of Brisbane. Don't miss the gorgeous sandy beaches along Moreton Bay and the Brisbane River.