The 6th Annual Australia Day Barbie at Four Seasons Hotel Miami will take place on Sunday, January 26th from 1-4pm. Proceeds will support the efforts to battle the fires in Australia, Chef Aaron Brooks's home country.
Chef Brooks grew up in Queensland on the Gulf Coast. He learned how to cook in Australia, and had the desire to travel the world. First, he went to Canada and worked in Vancouver at Four Seasons. He has been with the company for eighteen years. After Vancouver, he moved to Boston, and then finally to Miami where he has been for the past eight years.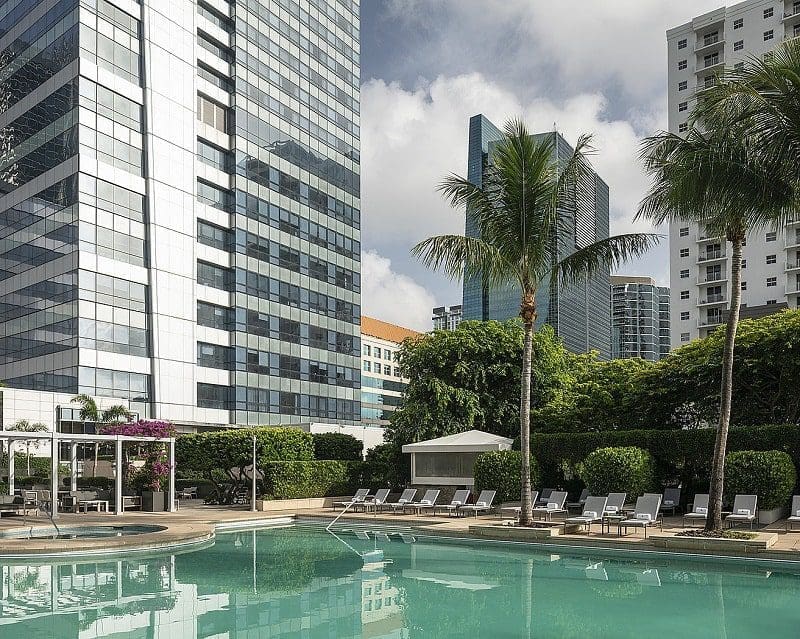 An Australian and Miami Food Fusion
"Coming to Miami, weather wise, was a real homecoming," says Brooks. "The tropical environment, the scenery and the beaches are a lot like where I grew up. The energy is driven by the hospitality industry."
"Here, the food has a Latin American and Caribbean component. It was a real learning experience, but I really embraced it. There are similarities to the flavors and concepts of southeast Asia: bright flavors, and lighter eating. There is also a lot of grilling and outdoor cooking. I do a lot of grilling at home every weekend. I do an Australia BBQ, which is marinating meat and cooking on a hot grill over coals."
The Event Menu Highlights
"Every year when we do [the annual Australia Day Barbie], Australian grass-fed beef is brought to the table, which is new to many palates. We consume a lot of Angus beef, cornfed beef," notes Brooks. "Grass-fed gives people a different experience. We will also have lamb. During the summers my mom would make a roast leg of lamb. A real wow factor is cooking a whole lamb on the rotisserie over hot coals, [which guests will see at the event this weekend]. The smell and flavor is phenomenal."
There will be Aussie classics like meat pies. "It is the Australian's equivalent to a hot dog on game day," explains Brooks. Pavlova will be on the menu, including mini pavlovas. "Pavlova has blown up recently. It is on the menu at the restaurant EDGE Steak & Bar [one of Four Seasons Hotel Miami's restaurants]."
"We will also do an Australian dessert classic, Lamington cakes. It is a sponge cake with raspberry jam coated in chocolate and coconut," adds Brooks.
The theme of the event is a barbie with chef Aaron and his 'mates. "The local chefs that come together are all my friends. We come together, hang, and cook. It is great to see what they do by bringing in their signature flavors all together and doing great things for Australia."
Giving Back
The fires are devastating Australia day barbie. "Personally, none of my family has been affected. I am blessed by that. One good friend, however, has a farm in New South Wales and he lost about 90% of his farm. That's when it really hit me. My heart just sank. He has acres of property and thousands of cattle. When the fires came, he had to get out of town. He went back and saw his farm devastated. It makes me proud to be one of the few Aussies in Miami and we are going to do something nice for the folks back home."
All proceeds will be donated to the New South Wales Rural Fire Service, the world's largest volunteer fire service.