Since there are so many noteworthy local vineyards on the CT Winter Wine Trail a proper tour will take more than a day to complete. The solution? Make a long weekend out of the occasion by touring all 14 vineyards in three rounds. The Southern CT section of the Connecticut Winter Wine Trail has 5 unique vineyards you simply must visit.
DiGrazia Vineyard
DiGrazia Vineyard of Brookfield, CT was founded in 1984 and offers 15 vintages. DiGrazia grows both French Hybrid and American grapes on their two vineyard parcels. The hilly terrain is perfect for producing crisp, flavorful fruit. DiGrazia offers dry wines, sulfate-free wines, and ice wines, but they have developed a local following for their unexpected dessert wines. Pumpkin, blueberry, and pear wine are consistent crowd favorites.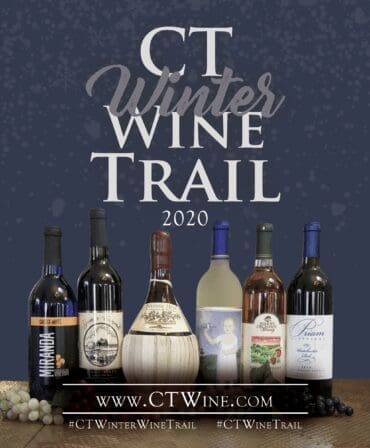 Gouveia Vineyards
Gouveia Vineyards in Wallingford, CT is known as much for its view as for its 11 award-winning wines. An impressive stone tasting room sits atop the 140 acres of vines offering a spectacular view for the entire family, even the four-legged members. Gouveia Vineyards is a dog-friendly vineyard. The Gouveia Family is as passionate about food as they are regarding wine. Be sure to visit the Gouveia Family's Library Wine Bar & Bistro located in historic downtown Wallingford after touring the vineyard.
Paradise Hills Vineyard
Paradise Hills Vineyard in Wallingford, CT was founded in 1997 and began growing grapes shortly thereafter. Albert and Richard Ruggiero supplied grapes to CT wineries, but it was not until 2011 that the Ruggieros decided it was time to bottle their own wine and open their own Tuscan inspired tasting room. Paradise Hills Vineyard offers 17 exceptional vintages inspired by Italian wine-making traditions.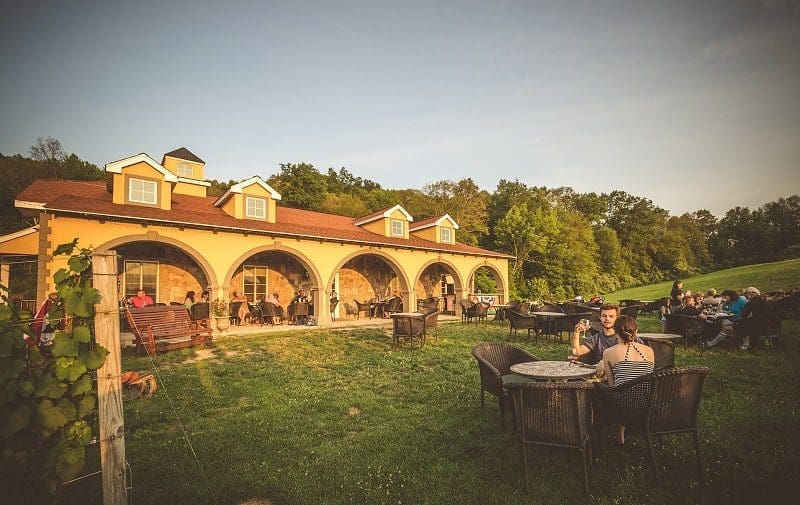 Priam Vineyards
Of all the Vineyards on the Southern CT Wine Trail Priam Vineyards is undoubtedly the most environmentally conscious. The certified sustainable and 100% solar-powered vineyard is located in the Salmon River Watershed area on 40 acres of land in Colchester, CT. They offer 12 wines all of which are estate grown, bottled, and cellared. Priam Vineyards is the proud recipient of many international awards for their wines. They are also the first winery in CT to be certified vegan. Priam Vineyards is also a premier wedding venue.
Bishops Orchard Winery
Bishop's Orchard Winery in Guilford, CT has so much more to offer than its 11 wines and hard apple cider. Bishops Orchard features a bakery, kitchen, and Farm Market. Produce items grown on the 313-acre farm can be purchased at the market as well as imported meats and cheeses, pies, soups, and prepared meals. Pick your own produce is available seasonally. Bishop's Orchard barnyard residents include llamas, alpacas, and goats.
Use the hashtags #CTWinterWineTrail, #CTWineTrail, and #EastEndTaste to share your experience on the Southern Connecticut Winter Wine Trail.