The seafood scene in Connecticut is well worth the trip, and lobster rolls are one of the things this New England coastal state does best. While there is no shortage of places to find amazing lobster dishes across the state, the following restaurants are our top picks for Connecticut lobster rolls, from super-stuffed hot lobster rolls to mouthwatering cold lobster rolls with mayo.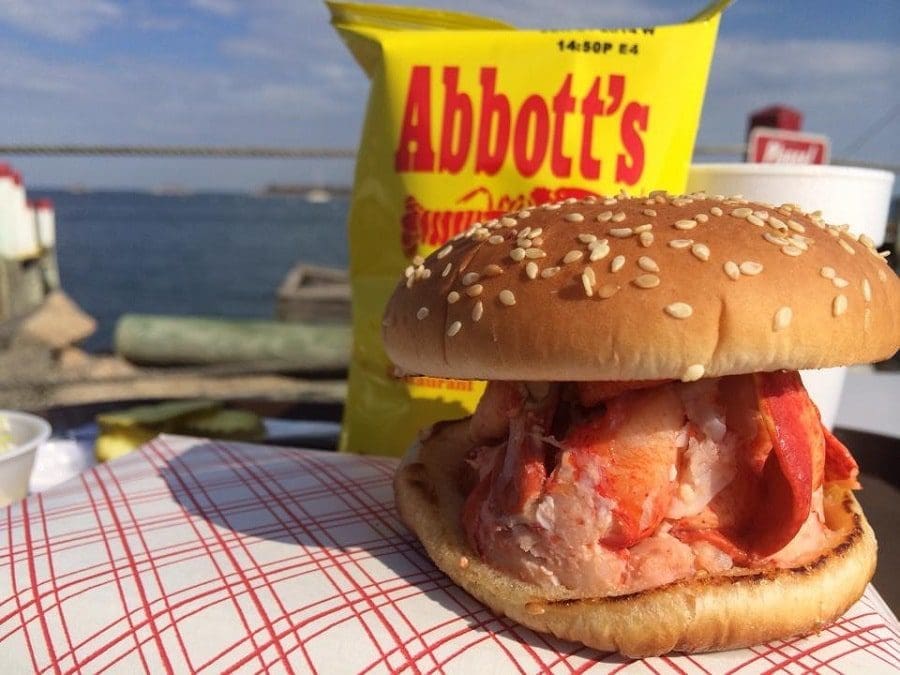 Abbott's Lobster in the Rough
Noank
Abbott's is a legendary seaside restaurant that has been famous for their mouthwatering lobster rolls for decades. Open since 1947, their famous hot lobster roll is loaded with lobster meat. A quarter pound to be exact! The lobster roll is dressed in creamery butter and mounded on a toasted bun. No wonder it has repeatedly earned Connecticut Magazine's "The Best of Connecticut" award!
Their sister restaurant is Costello's Clam Shack. Abbott's is currently open daily for dine-in and takeout. 860-536-7719
Captain Scott's Lobster Dock
New London
A long-standing debate in Connecticut is which style of lobster roll is best. Is it hot with butter or cold with mayonnaise? Captain Scott's Lobster Dock refuses to take sides in this matter and instead serves their rolls both ways. This is a classic summer haunt for locals and vacationers alike and overlooks Shaw's Harbor in New London. 860-439-1741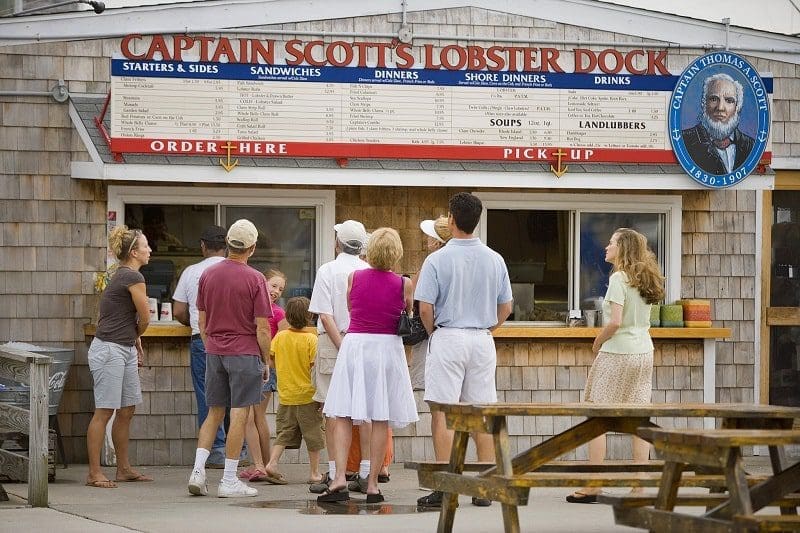 Lobster Shack
East Haven
In a busy world, there is something to be said for simplicity. If you want perfectly executed classic lobster rolls, visit Lobster Shack in East Haven on Cosey Beach Ave.
This cash-only food stand offers lobster rolls, grilled clams, and chowder. Lobster Shack rolls are available in two sizes, the standard size and "the whaler", which features 1/2lb of lobster meat. 203-483-8414
Lobster Tails Food Truck
Wallingford
Lobster Tails Food Truck drives around Connecticut bringing lobster rolls and smiles to events and area businesses. They feature the classic lobster roll in addition to their wildly popular lobster grilled cheese. Based on North Colony Road in Wallingford, Lobster Tails Food Truck pops up often at Brewery Legitimus in New Hartford.
Most recently, they were in Watertown Horatio's Bar serving lobster, hot dogs, lobster grilled cheese, and shrimp. Find them on Facebook to see where they are appearing next. You may also email them at 1lobstertails(at)gmail(dot)com.
West Shore Seafood
Litchfield
Along a quiet road in the Litchfield hills sits an unassuming blue building with picnic tables overlooking a field. Despite its humble appearance, this little-known seafood spot has some of the best lobster rolls In CT.
West Shore Seafood is an outdoor-dining-only roadside restaurant open seasonally during the summer. It is a great place to stop after a day of boating or fishing on nearby Bantam Lake. 860-567-8000