This article is sponsored by Brazilian Wood Depot. 
By now some of us have gotten our pool ready for those long summer days. For those of us that wait until the last possible minute, now is the time to have it ready! If you live in the South, like Florida or Georgia, we are used to some of the overheated humid mornings, nights, and evenings so having a pool is almost essential as having a backyard for us!
Below are a few fun tips and ideas to help get your pool ready to relax, entertain, and enjoy all it has to offer.
Scrub Out Debris
Throughout the wet and cold months that we have in the South, there is a good chance you'll have plenty of debris that made its way into the pool. This could be anything from dried up twigs, leaves, dirt, or even critters! If you used a pool cover, chances are all that gunk has just stayed on the surface. So that could be an easy clean for you!
Unsure of how to get started? First, use a broom to sweep out any of the debris. Or, if you've had a lot of water that has gathered on the top cover, use a net to scoop it out. If you have a large pool, break it up over a few hours over the weekend so you aren't exhausted by the end of the day. 
Remove The Pool Cover
If you purchased a pool cover, you'll also have a large amount of water that has puddled to on top. There should be a cover pump to assist you with this. Just set it up and let the work speak for itself.
Once it's finished, you can remove your pool cover. Again, if you have a larger pool, have someone assist you with this step. This would make it a lot easier and faster for you. 
Pool Equipment Running Properly
One big thing you want to check is if your pool equipment is working well. This includes filters, hoses, or pumps that you have helping to keep your water temperature at the perfect temp or heaters assisting it to stay warm.
If you decided to winterize your pool, chances are you disconnected a few of these things, so make sure you reconnect everything.
If you have any features including diving boards, slides, or ladders, make sure those are all in working condition. The smallest damage could be unsafe for you and your guests or family to use.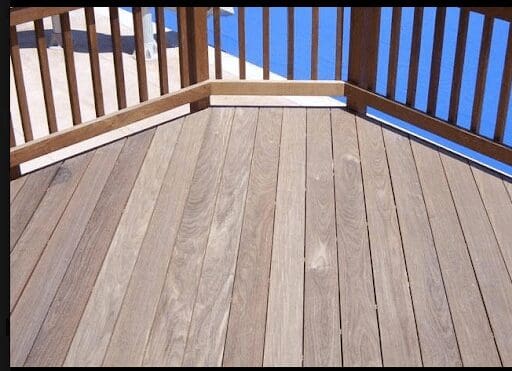 Look Around The Pool
If you have an in-ground pool, it's safe to add a deck around the perimeter so guests and family members can walk around. This is an important element not only for looks but also for safety.
You want a sturdy, durable deck and one with a long lifespan. This is so you are not replacing boards every few months.
Looking to upgrade or ask for some help in this area? An Atlanta based company called Brazilian Wood Depot can assist you with any questions, concerns, or ideas you have to make your pool area safer.
One of their most popular decks includes the purple heart wood. This wood is one of the hardest woods in the entire world. The wood is also slip resistant so you can rest assure that hardly anyone should slip and fall into the pool. Its extreme hardness lends to its stability, long lifespan, and natural weatherproof properties. 
Vacuum the Poo
l
Around your pool also needs a good cleaning. Remove any of the debris that has been stuck inside or around your pool area. This includes the wall and sides of your pool, in addition to deep above ground pools. Make sure you spend a good amount of time cleaning them. Lastly, double-check steps, slides or ladders that your children and guests need to get into your pool. 
Give Your Pool A Shock
Shocking your pool will remove any contaminants that are left in the water. It's the last step that you should do before you are ready to go into the pool.
There are several different ways to do this. Pick between a Lithium Hypochlorite or Dichlor. Read the instructions on whatever option you choose to learn how much and how long you'll need to wait to start swimming. If you have any questions or concerns, contact the people that installed your pool and ask them for any advice before anyone swims. 
While we're not able to go anywhere yet in the area, having a pool is such a luxury. When you have a cool and refreshing place to relax and entertain a few neighbors or just have fun with your family, you can be sure having a pool will be a huge hit with everyone!