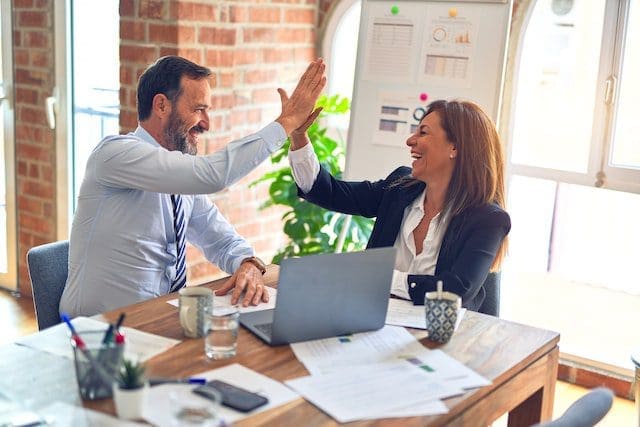 Legend has it; you become what you surround yourself with. If you're developing a new office space for your employees, remember these tips to enhance their productivity. A calmer and cleaner environment gives the ideal motivation boost for higher efficiency. Stick with us till the end for tips on designing an inspiring workspace. 
Hire a professional

Seek advice from commercial interior designers to draft the final layout of your workspace. Expressing thoughts and ideas regarding inspiring workspace will lead to amazing results. Their years of experience in commercial workspace planning and designing will ensure amazing results. Their expertise won't let you down. 
Space to revive

Needless to say, there must be a space dedicated for employees to seek solace. You can opt for bright colors for the fixtures and walls of the room. It's even better if the room has an outside lush green view. To turn it into a tranquil haven, the room should align with a friendly atmosphere and come with comfortable seating. A break room is essential for mental recharge and physical regeneration. Let a professional like Profile Interiors take care of such details while you rest assured. 
Keep the neat and organized

You cannot focus on the pending work when surrounded by an unhygienic or messy spot. Instead, you'll keep getting uncomfortable and wonder how to clean it. So, hire someone to regularly clean the workspace before the employees arrive. A tidy office shall accompany the start of a brand-new day. An organized and clean workspace gives the ultimate energy boost to the employees. Hence, increasing efficiency! 
Opt for a soothing color palette

Paint the walls with colors that soothe the eyes and inspire the most. The color white is known to make rooms appear spacious and well-lit. On the contrary, deep colors are associated with being highly stimulating. It's strongly recommended to settle for shades in between. You can use neutral tones such as dove gray, ivory, etc. 
Create room for movement

You cannot measure productivity by referring to the time given to a task. The efficiency, outcome, and accuracy of the task measure productivity. For an employee to give his best, he needs to recharge or refuel at frequent intervals. So, incorporate a stand-to-sit desk for movement while designing your office space. You could also go a step beyond and customize ergonomic desks that are fabricated using eco-friendly materials. 
Appropriate lighting

The office space should receive abundant natural sunlight for a refreshing vibe. And when the sun goes down, the lamps should be switched on. The brighter the workspace, the more productive your employees will be. Make sure natural light is accompanied by good ventilation and greenery. During construction, carve out windows that'll brighten the space.
Eliminate barriers

Cubicle walls have become a thing of the past. It exhibits a restrictive vibe in the workspace. If you had such a layout in your office, eliminate it during this year's renovation. It promotes communication and collaboration in the workplace. Plus, it gives a freeing feeling to the employees. When the team is clear about the deadline and urgent requirements, this arrangement won't cause distraction. 
Take care of the health of your employees

When burdened with a lot of work and keeping busy, it becomes easier to slip into unpleasant habits. Keeping the workspace filled with things that boost energy is the solution for maintaining the employees' good health.
One way to promote a healthier workplace environment is by ensuring that even the smallest details contribute to overall well-being. Consider investing in ergonomic office furniture and bathroom partitions from onepointpartitions.com that follow ADA safety protocols. These thoughtful additions can make a significant difference in employee comfort and productivity, ultimately fostering a positive work atmosphere.
Provide access to tea, coffee, and water 24/7. Offer whole food bars if someone wants to snack on them when hunger pangs strike. Carry out regular cleaning and deep cleaning once in a while to maintain the indoor air quality. All of the small steps will sum up to create an inspiring workspace where employees will thrive. 
Conclusion
There's no hard and fast rule to office functionalities, layouts, and design. In the world of the WFH model, you need to give employees enough space to breathe. When you let them add personal touches, they'll be better able to become creative and perform at their highest potential. Follow the tips mentioned above to bag the title of an "inspiring workspace for employees."