Looking forward to getting back into the blue? To honor World Oceans Day on Monday, June 8th, we invite you to become inspired by sea life activities across the globe making a difference. These sea life activities are waiting for you to dive into at luxurious resorts around the globe.
Diving for All Ages in St. Lucia
On one of the best beaches in St. Lucia, discover Windjammer Landing Villa Beach Resort. The beach boasts a 64,000-square-foot stretch of white sand beach— one of the most spacious on the island. Windjammer Landing offers complimentary windsurfing, Hobie Cat sailing, kayaking, snorkeling, paddle boarding, pedal boating, and water aerobics. Motorized water sports and scuba diving are also available.
There you can explore under the ocean with Eastern Caribbean Diving, a fully-equipped dive shop and PADI International Resort Association Member. The shop offers daily snorkel and dive trips for beginners and certified divers alike, to walls, wrecks, and reefs.
The hotel's sea life activities are perfect for those of all ages! Windjammer Landing is also the only resort on the island to offer children's diving lessons. Expert instruction is available—from Bubblemaker to advanced certification. This all in addition to speciality programs such as Underwater Photography, Emergency First Response, Deep Diver, Underwater Videography, Underwater Naturalist, and more.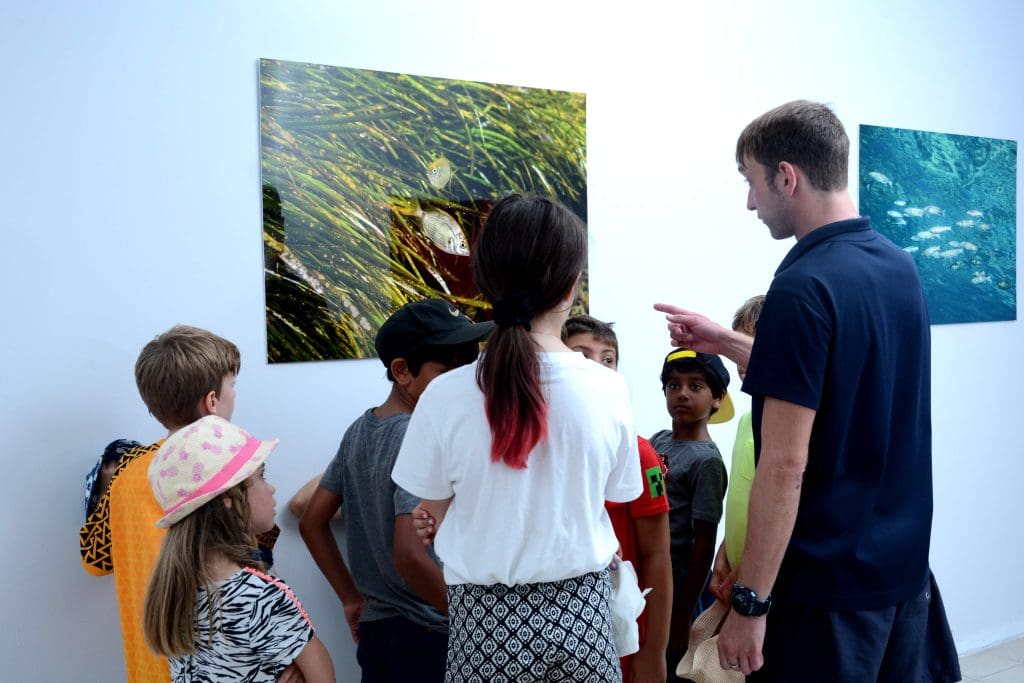 Posidonia Meadows in Greece
MarBella Corfu plays host to Posidonia Meadows. These meadows are fascinating ecosystems bursting with marine life. The hotel is now offering educational video presentations, stunning photographic exhibitions and children's workshops. These activities enable all guests to appreciate the beauty of the seabed.
Guests will also have the chance to snorkel to the bottom of the seabed and experience an educational underwater safari. You will see juvenile, smaller fish and invertebrates find shelter from predators within the meadows and hermit crabs. Sea anemones and coral are also found in sandy patches.
Coral Frames in the Maldives
New for this year, Sheraton Maldives Full Moon Resort & Spa has teamed up with Reefscapers to offer guest orientated activities. These sea life activities are specifically designed to help save the surrounding coral reefs under threat. One activity is a program where coral frames are placed around the resort's house reef.
Weekly interactive frame building sea life activities led by experts at the hotel will offer hands on experience in how to ensure marine wildlife can continue to thrive, whilst reducing your own coral reef footprint.
A marine biologist stationed at the resort will conduct marine life educational workshops and guided snorkeling tours. The coral from these frames will hopefully eventually grow onto the natural reef substrate. This will improve the coral cover to build the marine habitat, increasing the number of species of fish and sea life.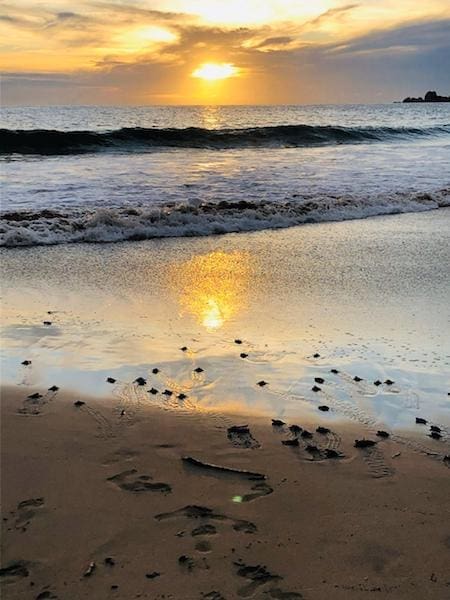 Sea Turtle Hatchings in Ixtapa
Every year families of sea turtles make their way to the beaches of Ixtapa – Zihuatanejo to lay their eggs. Witness the phenomena of the hatchlings making their way into the sea for the first time at Las Brisas Ixtapa in Mexico on the Pacific coast.
There are four main species you can see: Loggerhead (Caguama), Hawksbill (Carey), Leatherback (Laud) and the Green Sea Turtle (Verde).
Las Brisas Ixtapa was designed to look like a mountain while blending seamlessly into its beautiful lush surroundings. Over the years, the hotel has embraced their natural surroundings through events like the sea turtle release parties and nature walks. These activities expose guests to the local flora and fauna.