Looking forward to getting back into the blue? To honor World Oceans Day on Wednesday, June 8th, we invite you to become inspired by sea life activities across the globe making a difference. These sea life activities are waiting for you to dive into at these sustainable luxurious resorts around the globe.
Diving for All Ages in St. Lucia
On one of the best beaches in the Caribbean, discover Windjammer Landing Villa Beach Resort. The beach boasts a 64,000-square-foot stretch of white sand beach— one of the most spacious on the island. Windjammer Landing offers complimentary windsurfing, Hobie Cat sailing, kayaking, snorkeling, paddle boarding, pedal boating, and water aerobics. Motorized water sports and scuba diving are also available.
There you can explore under the ocean with Eastern Caribbean Diving, a fully-equipped dive shop and PADI International Resort Association Member. The shop offers daily snorkel and dive trips for beginners and certified divers alike, to walls, wrecks, and reefs. 
The hotel's sea life activities are perfect for those of all ages! Windjammer Landing is also the only resort on the island to offer children's diving lessons. Expert instruction is available—from Bubblemaker to advanced certification.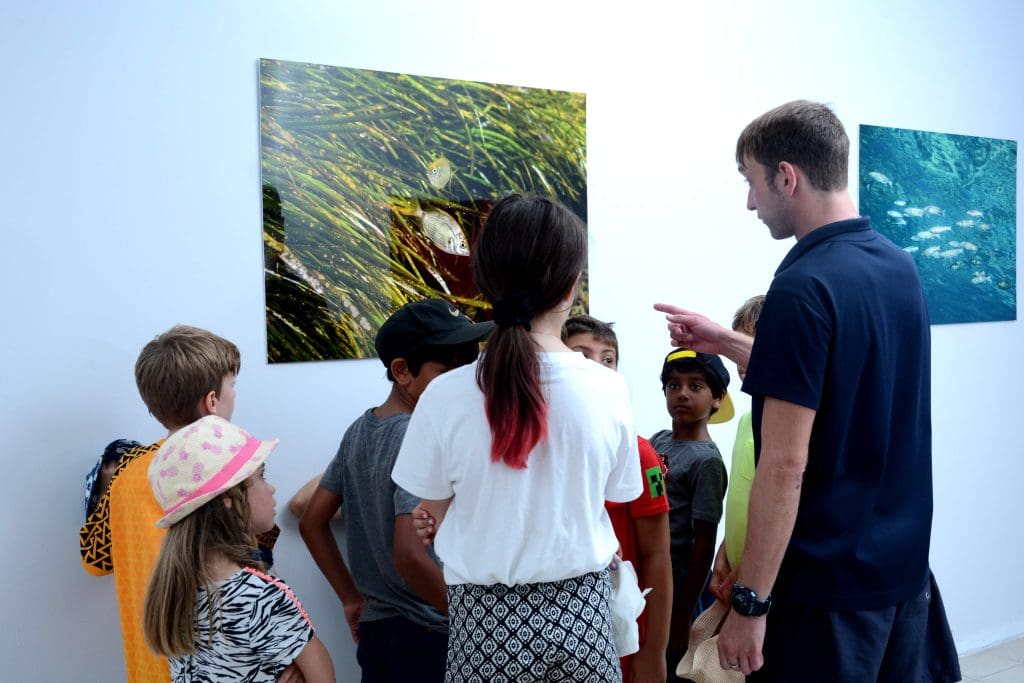 Posidonia Meadows in Greece
MarBella Corfu plays host to Posidonia Meadows. These meadows are fascinating ecosystems bursting with marine life. The hotel is now offering educational video presentations, stunning photographic exhibitions and children's workshops. These activities enable all guests to appreciate the beauty of the seabed.
In honor of World Oceans Day (and all year long), guests will also have the chance to snorkel to the bottom of the seabed and experience an educational underwater safari. You will see juvenile, smaller fish and invertebrates find shelter from predators within the meadows and hermit crabs. Sea anemones and coral are also found in sandy patches.
Coral Restoration in Seychelles
Hilton Seychelles Northolme Resort & Spa is proud of its ongoing efforts to help restore and protect the surrounding coral reef. The artificial reef aims to regenerate and diversify the marine ecosystem. The reef is complemented by the hotel's well-established coral nursery.
Launched in partnership with the Marine Conservation Seychelles Society, the nursery team helps regrow coral on land before transplanting it to degraded and bleached reef sites, an initiative which has seen over 280 corals be introduced since its launch.
Guests are invited to get involved either by snorkeling along the 650-meter coral trail to see the positive impact of this work, or by adopting a piece of coral to track its growth and development after they've left the hotel.
Additionally, the new monthly "Sustainable Day" offers an opportunity for active engagement, with guests encouraged to get involved in a range of activities, from meat-free meals to swapping the gym for a local Seychellois Moutya dance.
Walking Oyster Bed Tours in Massachusetts
Located along the coast of Massachusetts, Ocean Edge Resort & Golf Club invites guests to celebrate World Oceans Day by getting their toes wet and learning about local ecosystems with its Oyster Bed Tours.
During low tide, guests are able to go out to the Brewster Flats with a guide to learn about the aquaculture and the importance the tide plays in the farming of oysters. Learn all about the Crassostrea Virginica oysters (more commonly called the Eastern oyster, American oyster or the Virginia oyster,) how the aquaculture of the area affects how oysters grow, the best times to eat oysters, and more. Keep an eye out for other sea life during the tour as well, including clams, crabs, scallops, fish and more.
For those that can't make it to New England on World Oceans Day, private tours can be booked most days from mid-June through Labor Day weekend. With each tour, Ocean Edge Resort donates $25 to local oyster beds.
Coral Frames in the Maldives
Sheraton Maldives Full Moon Resort & Spa has teamed up with Reefscapers to offer guest orientated activities. These sea life activities are specifically designed to help save the surrounding coral reefs under threat. One activity involves coral frames placed around the resort's house reef.
Weekly interactive frame building sea life activities led by experts at the hotel will offer hands on experience in how to ensure marine wildlife can continue to thrive, whilst reducing your own coral reef footprint.
A marine biologist stationed at the resort will conduct marine life educational workshops and guided snorkeling tours. The coral from these frames will hopefully eventually grow onto the natural reef substrate. This will improve the coral cover to build the marine habitat, increasing the number of species of fish and sea life.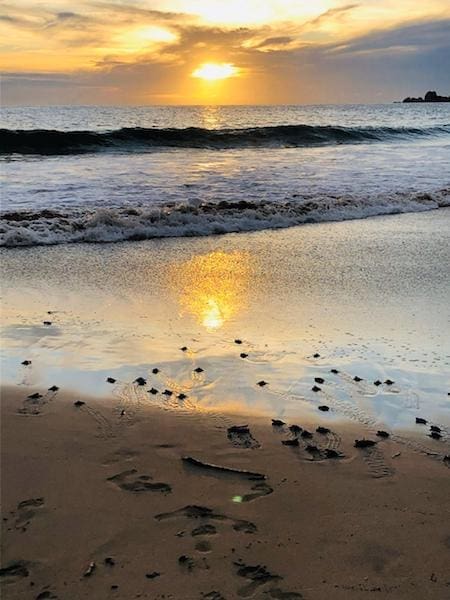 Sea Turtle Hatchings in Ixtapa
Every year families of sea turtles make their way to the beaches of Ixtapa – Zihuatanejo to lay their eggs. Witness the phenomena of the hatchlings making their way into the sea for the first time at Las Brisas Ixtapa in Mexico on the Pacific coast.
There are four main species you can see: Loggerhead (Caguama), Hawksbill (Carey), Leatherback (Laud) and the Green Sea Turtle (Verde).
Las Brisas Ixtapa was designed to look like a mountain while blending seamlessly into its beautiful lush surroundings. Over the years, the hotel has embraced their natural surroundings through events like the sea turtle release parties and nature walks. These activities expose guests to the local flora and fauna.
Blue Flag Beaches at Sani Resort in Greece
Recently acknowledged as the World's Leading Luxury Green Resort at the World Travel Awards, Sani Resort's "Sani Green" program focuses protecting the surrounding natural habit, including 10 Blue Flag beaches.
The resort is already carbon neutral. Sani Resort is also focused on becoming Greece's first zero carbon resort. 
Sani Green initiatives that are in line with World Oceans Day include using renewable energy sources and increasing water conservation.
Sea Turtle Conservation in Malaysia
Tanjong Jara Resort is designed to reflect the elegance of 17th century Malay palaces. For Word Oceans Day, this five star luxury resort aspires to embrace a proactive role in protecting local sea life.
In partnership with Lang Tengah Turtle Watch, the resort strives to protect endangered sea turtles by monitoring turtle landings and saving their eggs from poachers. Guests are encouraged to learn more about magnificent sea turtles that grace our ocean waters, the dangers they face, and the conservation efforts made to protect their hatchlings from poachers. A nest adoption program is also available.