If you enjoy traveling, you will find that everywhere on the globe is a beautiful destination to visit! You can make the most out of every situation and have a great time while doing so. However, when it comes to energy, liveliness, and cheerfulness, there are certain areas that might be highly appealing and distinctive. Mexico is undoubtedly one of those countries where even the most sedentary tourists feel compelled to savor every moment. To that end, here are a few strong reasons why you should put Mexico on your bucket list.
Wonderful Beaches
Mexico has some of the most beautiful beaches in the world, making it a wonderful and appealing place to visit on your next trip. The fascinating and mesmerizing Tulum's beaches are undoubtedly at the top of the list, with Playa Paraiso being a fantastic site for resting and recreational activities on the Caribbean Sea. Turquoise waves, fluffy white beaches, craggy cliffs, and gorgeous palms may all be found here. Also, there's the beach at Sabancuy, a beautiful colonial hamlet in the pristine Campeche area. Moreover, Playa del Carmen is the perfect spot for volleyball on white beaches and swimming in the azure Caribbean seas.
Whether you want to spend the day sunbathing and making sandcastles or swimming in the Caribbean Sea, Playa Pescadores is a great place to visit. If you arrive early enough, you'll see numerous fishermen in white and red boats venturing out into the bright seas.
Paamul Beach is a curving harbor with dazzling waves, beautiful white sand, and limestone where you'll discover Paamul Beach. It's an excellent place to see beautiful coral reefs. Swimming, canoeing, and diving are all available here.
Amazing Mexican Food
Mexican food is, without a doubt, delectable, and surprising your taste buds with it is an unforgettable experience. Street food culture holds sway in Mexico, with vivid, spicy meals being served to the populace on a regular basis. Tacos, tortillas, and enchiladas are among the most popular choices, and you'll be left speechless and eager to learn how to make them once you return home.
You may experience a range of intense and delectable tastes as soon as you try Mexican food. Mexican cuisine is full of spices and natural flavorings, making it anything but dull and uninteresting. These dishes are also garnished with a variety of delicious sauces. Another plus is that Mexican food is reasonably priced, so you may save money while still savoring the unforgettable flavor.
Mountain Ranges and Volcanoes
The Popocatépetl Volcano is undoubtedly one of Mexico's most fascinating natural wonders. This spectacular peak, also known as El Popo, is one of the most popular tourist attractions in the area, providing visitors with a one-of-a-kind and unforgettable experience. Moreover, the Sierra Madre Mountains are a favorite location for visitors wishing to see the country's harsh side. Furthermore, Iztaccihuatl Mountain is an extinct volcano located in the Izta-Popo National Park, halfway between Mexico City and Puebla. Because it is the country's third tallest peak, it is well known among residents and visitors who like trekking.
Nevado de Toluca, located approximately a 50-mile drive from Mexico City, is one of the few Mexican volcanoes that is fully safe to visit and investigate. There are a variety of paths to choose from, so you'll have no trouble finding one that suits your skills. You should pack some warm clothing because the weather there might be frigid. The turquoise waters of the twin lakes – the Lakes of the Sun and Moon – may also be found in the volcano's crater.
Exploring Mayan Ruins
Cancun has great locations to visit, including a historic monument on a gorgeous beach with clear waves. Traveling through the Mayan ruins of Cancun can be interesting and adventurous, bearing in mind that this was formerly a key trading hub for nearby cities.  A few sections of the Mayan ruins have been conserved for investigation, including those with good construction and archaeological significance. The remaining areas have been turned into resorts where visitors may stay to immerse themselves in Mayan culture and ambiance.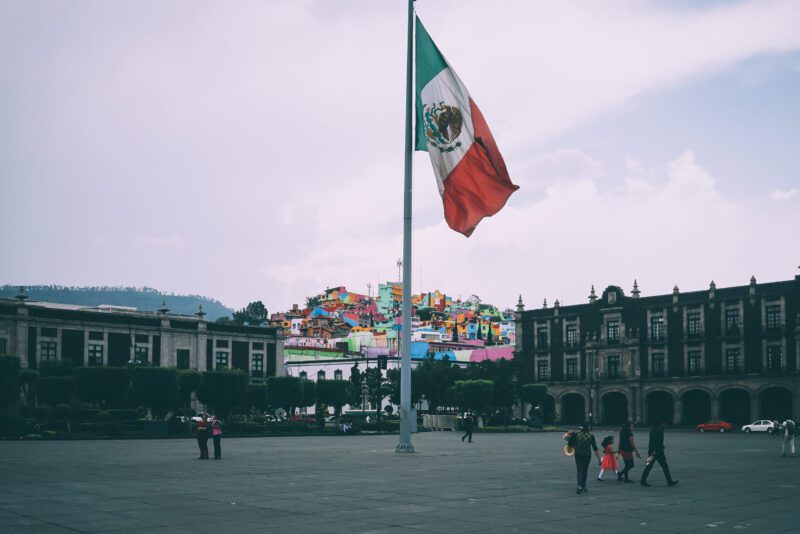 Wildlife Viewing
If you appreciate animals and are not afraid of exotic wildlife, Mexico has it in spades, and it's a treat to view them in their natural habitat. There are a variety of reptiles that can be found here, ranging from the enormous Black Spiny Tailed Iguanas to crocodiles that can be observed near the Mayan Ruins' mangroves and lakeshore. Moreover, the Mayan rainforests are home to a variety of snakes, most of which are poisonous. Yet again, it is quite an experience to witness such natural diversity here. 
In short, Mexico has a lot to offer, and in this article, we've just touched on a few of them in an attempt to pique your interest. We hope you enjoyed it and will consider visiting this beautiful, vibrant country on your next vacation.