Visitors to the Grand Velas Riviera Maya this spring can enjoy a new cocktail menu inspired by local Mayan astrology.
The cocktail menu showcases a festival of flavors based on traits of Mayan astrological signs. In the Mayan lunar calendar, a year is divided into thirteen moons of twenty-eight days, totaling 364 days.
On the 365th day, called "The Day Where Time Does Not Exist," the Mayans would celebrate. Guests at Grand Velas Riviera Maya in Mexico can celebrate every night through spring at the resort's Sky Bar and Chaka Mayan restaurant.
For travelers at home yearning to try the cosmic menu, the resort's bar manager Cecilia Sierra shares five cocktail recipes along with the star signs, and their special characteristics.
Aayin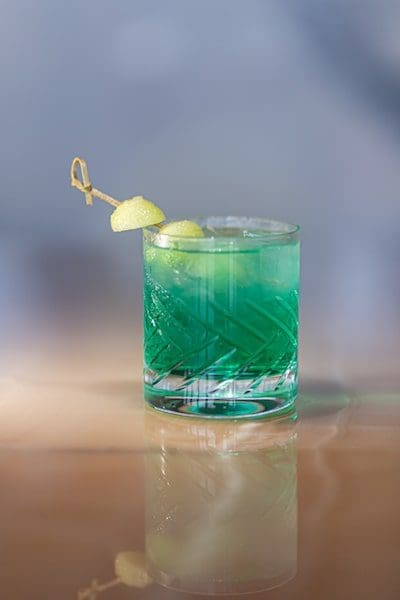 Mayan Astrology Sign: Lizard (December 13 to January 9)
Sign Characteristics
They are simple and radiate positive energy. They hate disorder and chaos. They spread their good vibes and cheerful character; perfect surgeons, dentists and librarians. They prefer to handle a low profile, they cannot bear to have someone's gaze on top of them.
Ingredients
1 ½ oz Sotol
½ oz Melon liqueur
Tonic Water
Green Melon pearls
Preparation
Add the Sotol and the liqueur into an Old Fashioned glass with ice.
Fill with tonic water.
Decorate with a skewer of green melon pearls.
Coz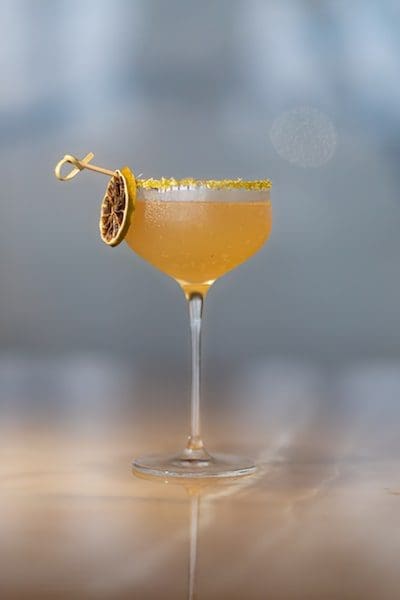 Mayan Astrology Sign: Falcon (February 7 to March 6)
Sign Characteristics
Falcons possess great judgement and are incredibly faithful and solution-oriented. In the Coz cocktail, triple sec and sharp citrus flavors represent a falcon watching from above, attentive and swift.
Ingredients
4 tbsp. Charanda (White rum can also be used)
2 tbsp. Orange liqueur
3 tbsp. Grapefruit juice
3 tbsp. Orange juice
Grated orange rinds for decoration
Preparation
Combine Charanda, orange liqueur, grapefruit juice, and orange juice in a shaker with ice.
Next, strain into a martini glass.
Add grated orange rinds for decoration then serve.
Ma´ax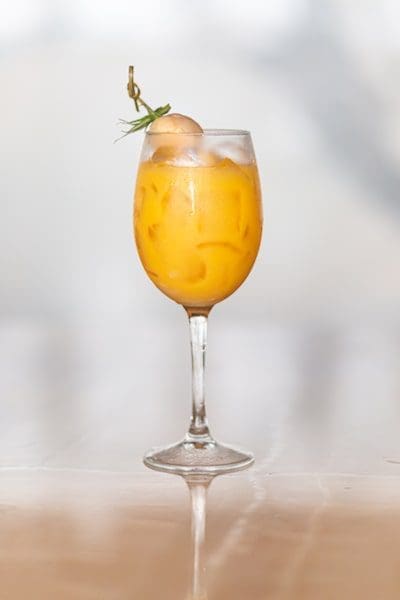 Mayan Astrology Sign: Monkey (January 10 to February 6)
Sign Characteristics
The funniest sign of the horoscope. They are the life of the party, they are characterized by their great sense of humor and their optimistic outlook on life, they are perfect for working on their own as: singers, publicists, programmers and translators.
Ingredients
1 oz Xtabentún
1 oz Raicilla
2 oz Mango nectar
2 oz lychee nectar
Skewer Mango, Lychee and mint leaves
Preparation
Add all the ingredients in a cocktail shaker with ice and shake.
Serve in a glass with ice.
Decorate with the skewer.
Kutz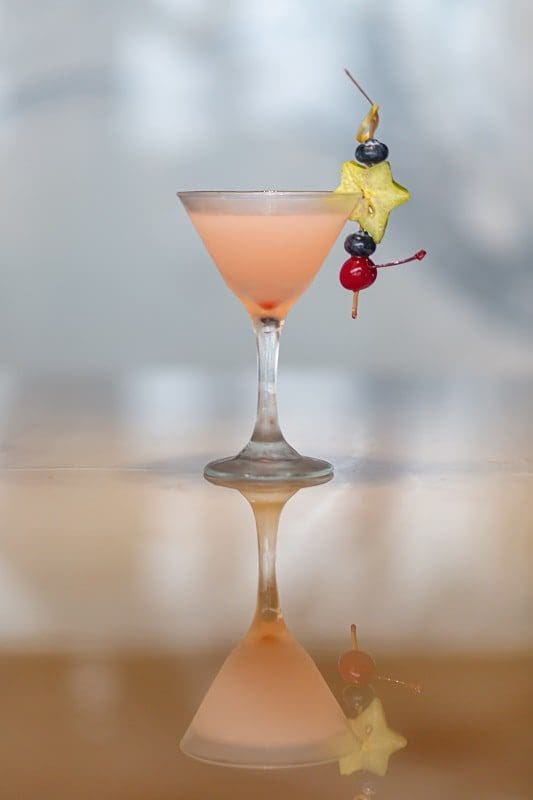 Mayan Astrology Sign: Peacock (November 15 to December 12)
Sign Characteristics
They have a compelling need to excel. They are unique and must prove it all the time. They love to be the center of attention and climb to the top. They are excellent directors and they perform very well as actors, they love being other people.
Ingredients
3 oz Pox
½ oz Roses Syrup
1 spoon Agave Syrup
Preparation
Add all the ingredients in a cocktail shaker with ice and shake.
Serve in a Martini glass.
Decorate with a skewer of blueberries, cherry and cannon fruit.
Sina'an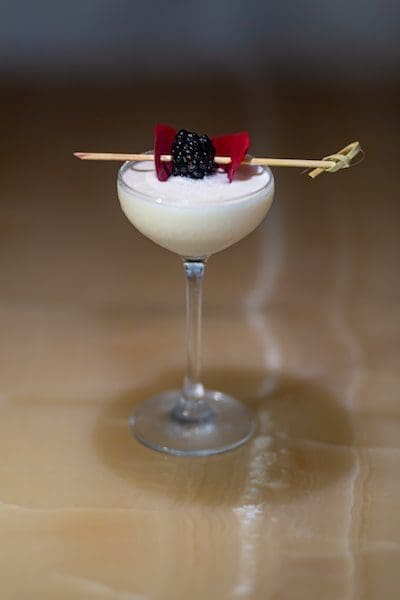 Mayan Astrology Sign: Scorpio (August 23 to September 19)
Sign Characteristics
They are very idealistic and friendly. However, in their way of thinking, they have rigid ideas and hate change. They are active and only speak when they think they have something important to contribute, they are excellent lawyers, secretaries of state. They show their affection with facts. Nothing escapes their memory, for this reason they are extremely spiteful.
Ingredients
1 oz Charanda

1 oz Coconut Water

1 oz Pineapple Juice

½ oz Evaporated Milk

1 tsp Agave Honey

1 Caramelized Rose Petal

1 Blackberry
Preparation
Add all ingredients in a cocktail shaker with ice and shake.

Serve without ice.

Decorate with the caramelized rose petal.
About the Ingredients in Each Cocktail and How They Represent Their Sign
In each of the drinks, identity is given to each sign, recreating its qualities through ingredients that carry a meaning either from their place of origin and characteristic flavors.
Bat: The nocturnal animal is associated with the vigor of coffee and chocolate.
Scorpion: Charanda, a sharp stinger that gently numbs the senses.
Venison: Tequila cream, subtle flavor that combines grace and flavors.
Barn Owl: Dark Beer, helps you brainstorm and engage in wise talk.
Pavoreal: Pox, the essence of corn in multiple colors that come together in a smooth and elegant liquid.
Lizard: agave sotol and green prickly pear as his eyes: emerald green.
Mono: Xtabentun, a sweet drink that carries its playful and curious spirit.
Falcon: Triple Sec and sharp citrus as his gaze that watches from above.
Jaguar: Mezcal, muscular, mysterious and fleeting elixir.
Zorro: Aged Mezcal smoked with fine woods, bold and intelligent in every movement.
Squirrel: blueberries, sour, and crisp play on the palate.
Snake: Xila, mixture of agave and peppers, "it bites you…"
Tortuga: Pulque, emblem of Mexico, the most ancient of drinks, in no hurry to evolve.