Pod vacations are quickly gaining popularity and considered one of the safest ways to travel. If you desire to jet off to the Caribbean, consider any of these six luxurious resorts in the Caribbean for vacationing with your favorite travel pod group.
Hilton Aruba Resort and Casino In Caribbean
Aruba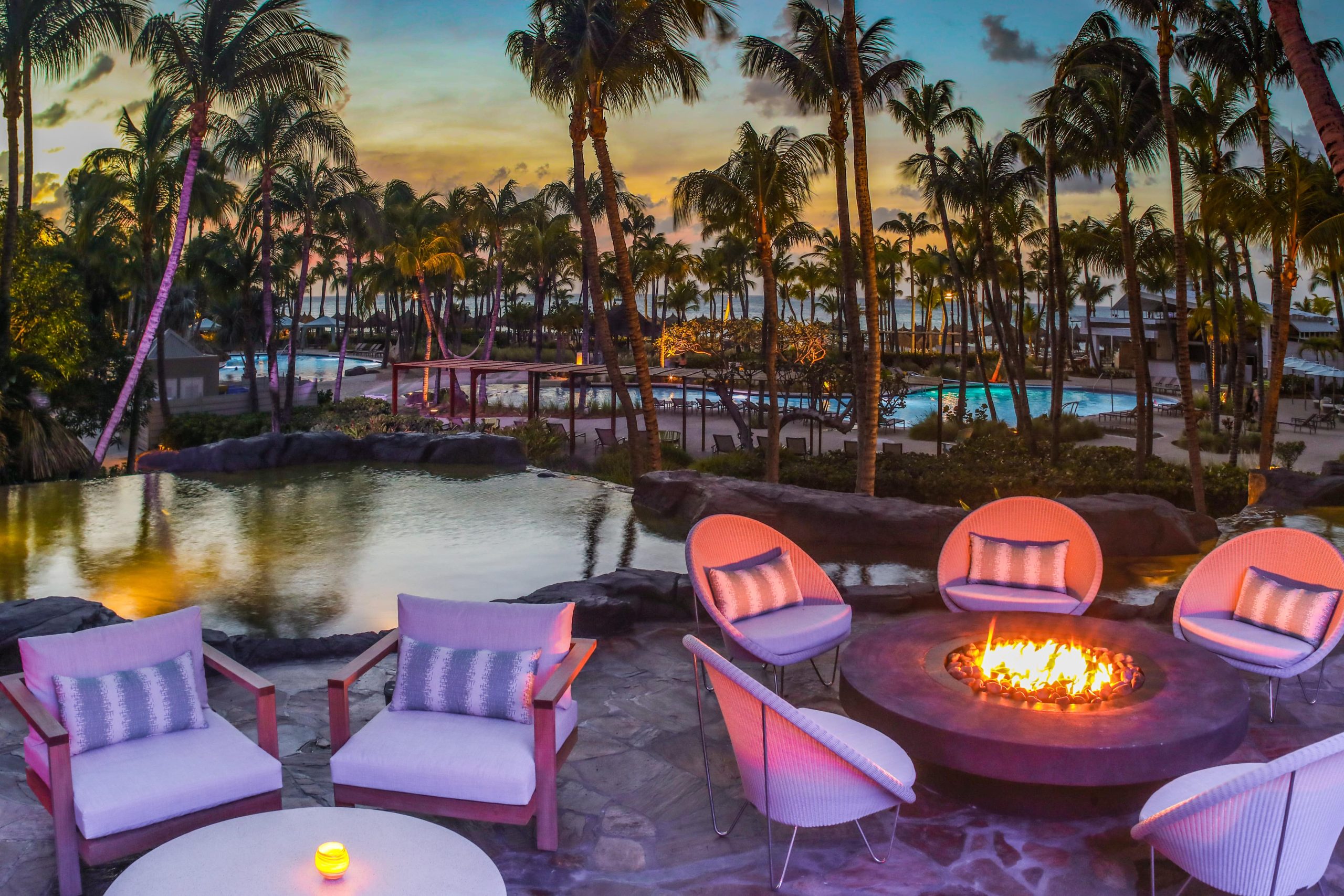 Planning that destination wedding may have been delaying? For families seeking an extra private getaway with extended family, Hilton Aruba Caribbean Resort and Casino offers a "Tower Takeover" for groups booking 80+ rooms.
In addition to having the privacy of their own tower, families will receive private check-in, private access to one on-site restaurant, private section of the beach, and more.
Guests can enjoy all of the resort's amenities. These amenities two large pools, water sports, wellness activities, family-friendly offerings and the beachfront eforea™ spa.
As a bonus, Hilton Honors members can save up to 20 percent with Hilton's Dream Away offer, including early check-in, late check-out and more. 
Condado Vanderbilt
San Juan, Puerto Rico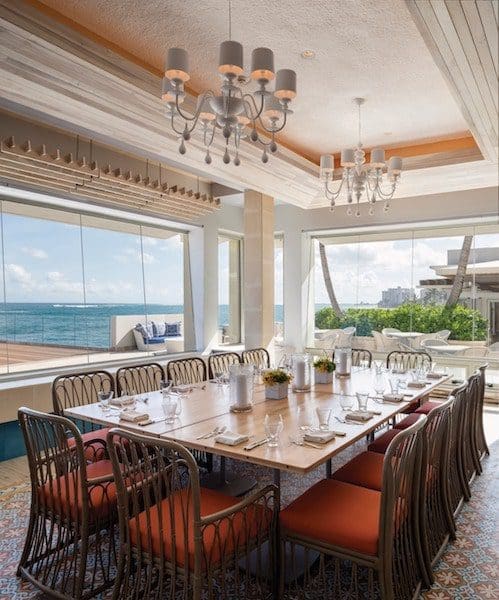 Tropical oceanfront Condado Vanderbilt in San Juan awaits you and your pod for a private retreat. Your stay includes a private floor with up to 9 luxurious rooms. This includes the luxurious Presidential Suite turned shared living space for up to 18 people.
Let your group's personal butler organize your stay, including a margarita mixology class, daily breakfast, and 4 poolside cabanas.
Apply food & beverage credits to a group dinner in one of San Juan's best restaurants, 1919, set against the backdrop of the Atlantic Ocean.
Want to indulge in a spa takeover? Opt for a 2-hour spa buyout, starting at $3,000. This includes exclusive use of spa facilities, and up to 7 individual treatments.
Hotel Barrière Le Carl Gustaf
St. Barth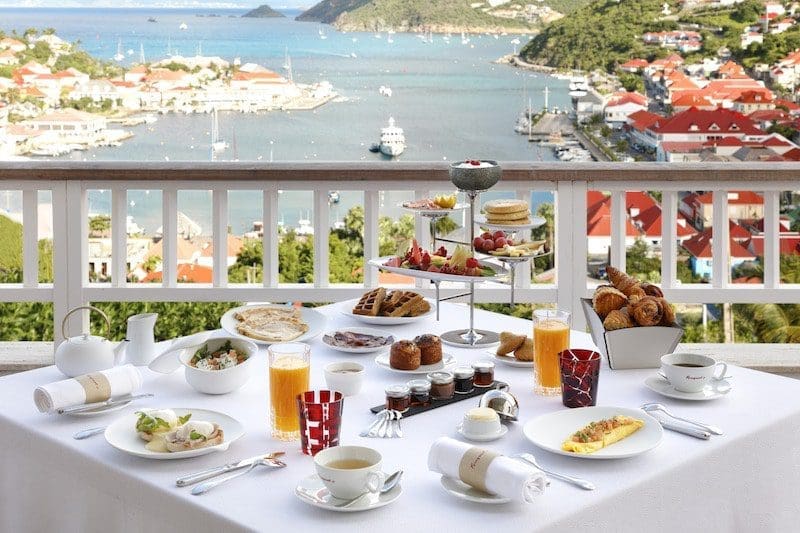 Rivaling the French Riviera, St. Barth is the ideal warm weather getaway this season. The French-owned Barrière Group's newest ultra-luxe accommodation officially graced the island's coveted coastline this past fall.
The secluded island oasis is a 21-room hotel offering travelers a selection of villa, suite, bungalow and loft accommodations that are ideal for travel pods. Each has its own terrace, and private plunge pool.
Hotel Barrière Le Carl Gustaf is home to sophisticated dining at Le Fouquet's (the Michelin-starred Chef Pierre Gagnaire restaurant made famous in Paris), and Shellona (the popular beachside restaurant serving refreshing, Caribbean-infused bites).
The resort also offers elevated wellness experiences. These are private Pilates, yoga, and aqua biking sessions.
There is also hiking, sailing, snorkeling, and local excursions. One in particular is a visit to the Gustavia fish market with the chef to select provisions for that evening's dinner.
Mandarin Oriental, Canouan
St. Vincent and The Grenadines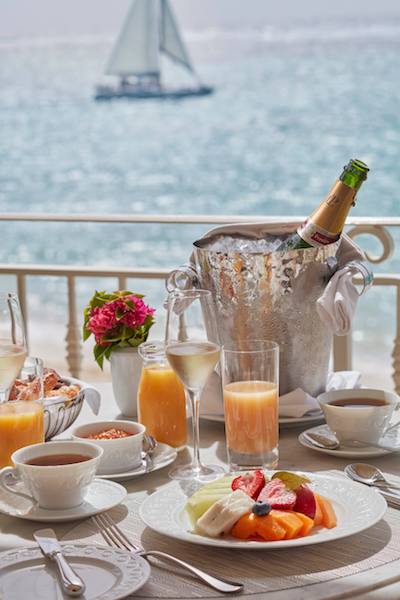 Mandarin Oriental, Canouan has recently announced its Bubble Resort status. This updated status allows guests arriving by commercial air to have limited access to the resort's facilities and leisure attractions, while following social distancing protocols and enhanced hygiene safety measures.
Mandarin Oriental, Canouan is an all-ocean view luxury hideaway perfect for families, friends, and couples, offering 26 suites and 13 villas. This private getaway is ideal for those who must quarantine upon arrival to the remote island.
Those looking to make the most of their Caribbean getaway can book an extended stay on property and experience the region's continuing education programs. This is perfect for those who are working or learning remotely.
Continuing education programs include exploration of the surrounding chain of islands, visits to the natural wonders of the Windward Islands, sailing lessons, and more.
Four Seasons Resort Nevis, West Indies
St. Kitts and Nevis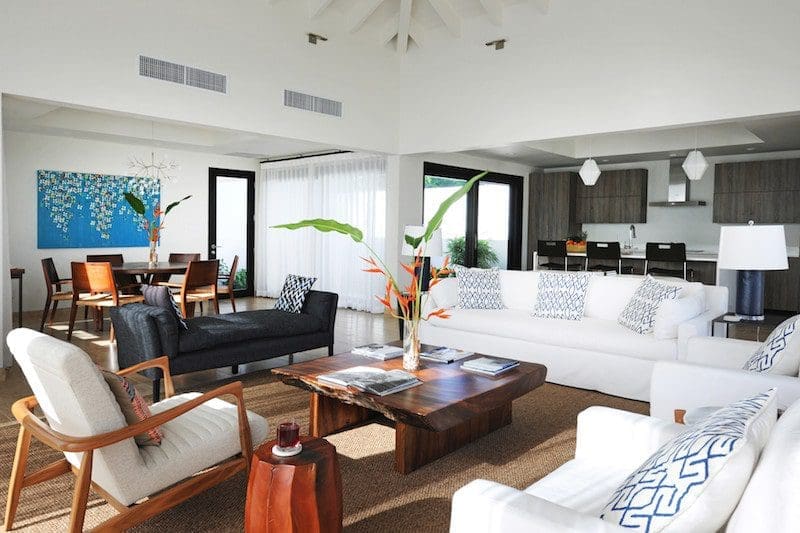 The Resort's most premium accommodations are ideal for your Caribbean travel pod getaway. There are 50 Private Retreats in the Caribbean. These include Four Seasons Resort's spectacular residences, villas and estate homes with complete access to all resort amenities and services.
Featuring one to seven bedrooms, these luxury homes are located within six unique neighborhoods. These locations offer breathtaking views of Nevis Peak, the golf course, lush gardens and the Caribbean Sea. The retreats are ideal for couples retreats, friends' getaways, or multi-generational family trips.
For larger travel pods, we also offer a full buyout of our Pinney's Beach neighborhood with the Pinney's Beach Celebration package. The Pinney's Beach villas are located in an enclave of seven luxury homes that offer the privacy of your own neighborhood hideaway.
The package includes daily in-villa breakfast delivery, dedicated concierge, and more. You may also choose to have a gelato cart, sunset catamaran sail, south beach private dinner, and more as part of your stay.
Petit St. Vincent
St. Vincent and The Grenadines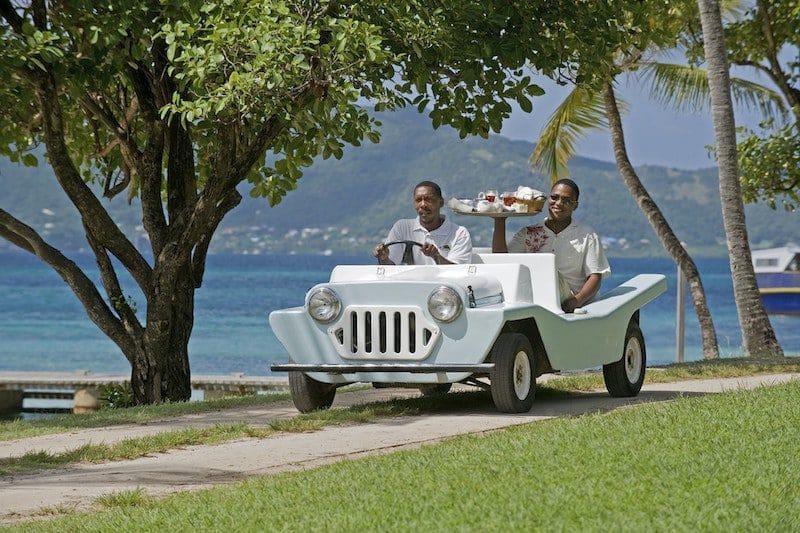 Petit St. Vincent and their new "PSV Peninsula" option, which allows groups to book up to 4 cottages on a secluded part of the island.
The PSV Peninsula special is now available on the east side of the island. This secluded special is perfect for pod travelers and includes 4 cottages at a special resort rate. This allows for an intimate group holiday to reconnect with loved ones, with the guarantee that you'll all be together on your very own part of the island.
The resort is located on a 115-acre private island resort in the Grenadines. This equates to about 2 acres per person, even if the resort is fully booked. Only 22 one and two-bedroom cottages are dotted along the beaches and bluffs.