Inflation. It's on the lips of every economist, business owner, and grocery buyer in the U.S. Prices are rising, some raw materials and products are becoming scarce, and people are getting nervous. But what does this mean for New Jersey?
As the nation's seventh-largest economy, what happens to the U.S. usually happens to Jersey in a big way, too. But will inflation affect the New Jersey economy?
The American Legislative Exchange Council (ALEC) seeks to answer this question with its annual Rich States, Poor States project. ALEC takes a comprehensive look at each state's economy by assessing the 15 equally weighted policy variables, including GDP, income, workers' compensation, population, employment, tax rates, and more.
The results for New Jersey are in. According to ALEC, Jersey ranked 49th in the U.S. for the overall economic outlook and 44th for economic performance between 2010 and 2020. Even though these rankings may seem bleak, the situation isn't as bad as it sounds.
Despite the many challenges New Jersey and all states are facing, there are still great things happening in Jersey's economy. Here's a look at the significant factors affecting the state's economy.
GDP is Up
Widely regarded as the best indicator of economic health, Gross Domestic Product (GDP) is up in New Jersey. Between 2010 and 2020, New Jersey's GDP rose by an astounding 25.53%. Despite Jersey's spectacular growth during the 2010s, U.S. GDP remained relatively flat during that decade.
When looking at more recent economic conditions, U.S. GDP grew by 6.9% (the center square) in the fourth quarter of 2021. Experts partially attribute the increase to the economy still working to shake COVID loose, but a portion of it was organic growth, too.
Interestingly, New Jersey's GDP growth outpaced the national average for Q4 2021 at 7.4%. But there are signs of trouble ahead.
The U.S. GDP fell by 1.4% during the first quarter of 2022, and many states, including New Jersey, are sure to follow. However, the state-level GDP data for 2022 won't be available until later this summer.
Income is Down
Although the economy is producing more goods and services, people are taking home less. In the last quarter of 2021, income in New Jersey diminished by 0.6%. This small number may not seem significant, but considering the increased cost of goods and services, earning less hurts more.
Unfortunately for New Jersey, the state's income levels are well below the national average. At the end of 2021, wages in the U.S. had risen by 2.4%. Meanwhile, New Jersey ranked 40th in the nation for income.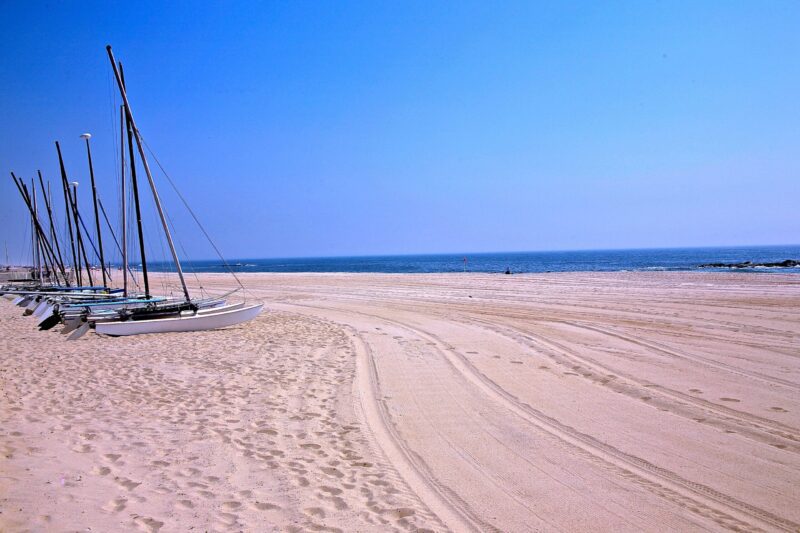 Workers' Compensation is Up
Workers' compensation is a critical part of doing business in New Jersey. Businesses are legally required to retain workers' compensation insurance. And considering much of the state's employers are part of the manufacturing, transportation, and construction industries, this is a very good policy.
But the cost of workers' compensation insurance is working against Jersey's economy. Right now, for every $100 of payroll, businesses pay $2.52 in workers' compensation. That's the highest rate in the country.
Workers' compensation is a must-have for doing business in New Jersey. Without it, you can't legally operate or protect your employees. But the expense of workers' compensation can make it difficult to do business in New Jersey.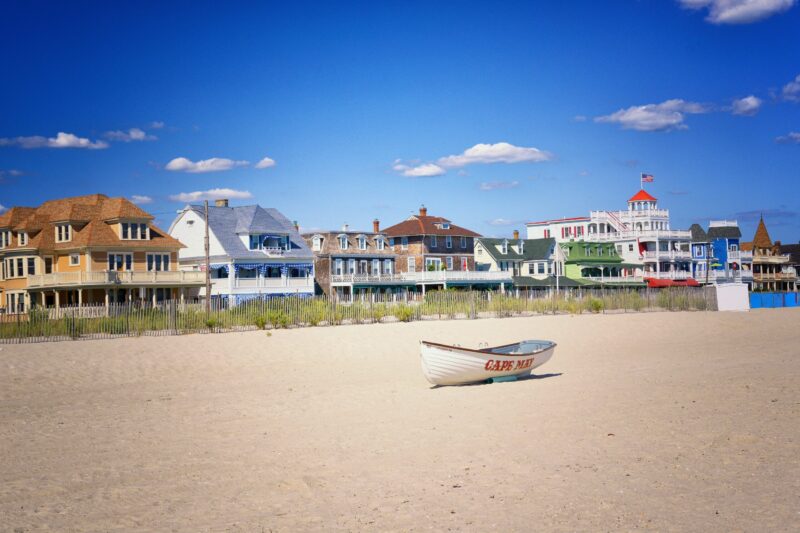 Population is Down
Fewer people are living in New Jersey. In 2021, 527,505 people moved from the state and weren't replaced by incoming residents. This puts Jersey in the bottom third of all states for population increases.
Comparatively, the U.S. population rose only slightly in 2022, by 0.57%. Given the paltry national growth, New Jersey is only slightly below the country's average. But when you look at other states, like Idaho, which has a population growth of nearly 2%, New Jersey is falling behind.
Employment is Up
In a bit of good news for New Jersey, employment is on the rise. New Jersey has recovered 90% of the jobs lost since April 2020, which puts this state on pace with the national average.
Unemployment in New Jersey has been on a steady downward trend since June 2020. Currently, the unemployment rate sits at 4.1%. Although this is slightly higher than average, most economists consider anything between 4 and 5% to be a healthy rate.
Taxes are Up
New Jersey is known for its high taxes. And considering a few of the other factors affecting Jersey's economy right now, the tax burden is hurting the state's overall economic outlook.
Jersey ranks 47th for its top marginal personal income tax rate and its property tax burden. The top tier of personal income tax is 11.75%, and property taxes average out to $51.21 per $1,000 of personal income.
Utah is ranked first for the overall economic outlook. In that state, personal income and property taxes are half that of New Jersey's. No one likes to pay taxes, but considering the inflated costs of goods and services and overall economic uncertainty, these tax rates can easily hamper economic investment in the New Jersey economy.
When it comes to the economy, all we know is what has been, and we can only use that information to predict what will be. Ultimately, there are still a lot of unknowns about New Jersey's economic outlook. But what we do know is that the enduring spirit of the American economy is unchanged. And New Jersey and other states like it have the agility to persevere through any economic hardship.