Long Island based Allie's GF Goodies have the widest range of baked foods for everyone to enjoy. Allison W. Luckman, founder and president of Allie's GF Goodies, has made it her mission to bring the joy of eating delicious baked goods to individuals with dietary restrictions and allergies. Her homemade baked goods are gluten-free, nut-free, dairy-free, and Kosher.
With so many fun options for ordering, from cakes and brownies, to challah and baguettes, there is never a better time than to be at home savoring these delicious treats with your family. All orders can ship nationwide and curbside pickup is available at her bakery in Hicksville.
How Allie's GF Goodies Was Born
"I went Smith College, and NYU for graduate school. I worked as an art therapist and was not trained as a baker," explains Luckman. "Originally, I worked at Kings County Hospital Center. I was born and raised in Queens, and spent every summer in East Hampton."
"I always had food issues and always had to be careful with food. For instance, I had my colon removed when I was 34," adds Luckman. "My son has an egg and dairy allergy. Then, in my daughter's sophomore year of college, she discovered she was gluten-intolerant. My only training was being a mom. I had to pay attention to all of the ingredients. First, I started experimenting with baking. I started with baked goods, looked at labels, and picked them apart. Finally, I took apart every single ingredient, and put them back together with the ingredients we liked."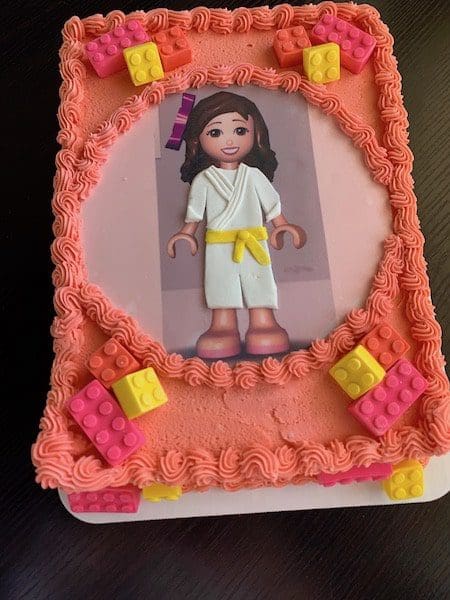 What's Baking?
"We are now filling 25-30 national e-commerce orders daily. Some customers are ordering cakes and coming to pick them up curbside. We have delivery service available around Hicksville. People can order and come directly to me," says Luckman.
People are now eating home as families and not doing large gatherings. Popular picks include babka, challah, and crumb cakes. Allie's GF Goodies have always been known for their crumb cakes. "We are sending out a lot of traditional foods: tons of black and white cookies, and rainbow cookies. For graduations, it is cookie pies (or cookie cakes). People are buying lots of cookies!"
"If it can be made allergen-free, I can figure out how to do it. People with food allergies do not have to be left out." – Allison W. Luckman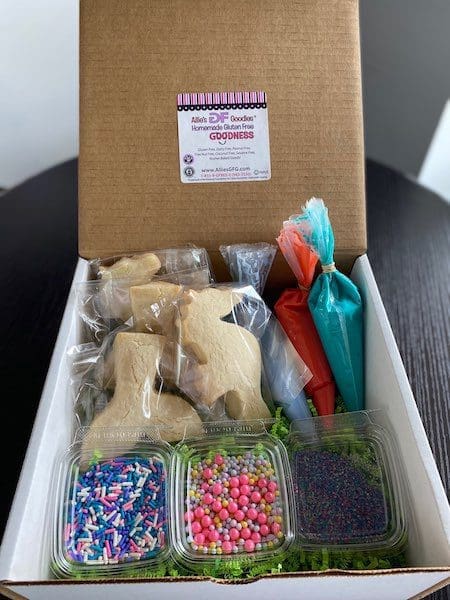 Allie's GF Goodies are particularly famous for their gorgeous challah. The challah can be delivered across the country because it can be frozen and shipped directly from the bakery. This traditional bread is enjoyed by Jewish people on Shabbat. It is also delicious as French Toast.
For summer, customers are ordering orange cranberry loaves, banana loaves, and lots of bagels. The most popular loaf is the Orange Cranberry. People also love the DIY Cookie Kits, Lemon Poppy Muffins, and Jewish Biscotti.
What is the difference between Italian Biscotti and Jewish Biscotti? "Italian Biscotti is double toasted. Our Jewish Biscotti has no nuts," explains Luckman.
Allison bakes all of her products in small batches. Wedding and specialty cakes are also available. And, Allie's boasts the only gluten-free pumpernickel bagels on the planet!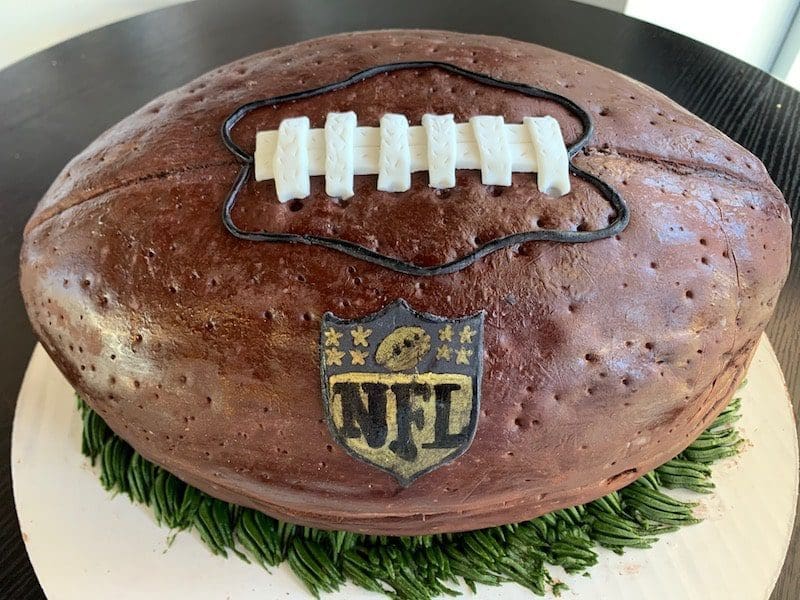 Making Baked Goods for Everyone
Allie's GF Goodies makes life for those with food allergies fun again. "There are so many children left out of things in the world. Our hashtag is #NoChildLeftOut," offers Luckman. "If it can be made allergen-free, I can figure out how to do it. People with food allergies do not have to be left out."
Allie's GF Goodies Homemade Gluten Free Goodness offers online ordering, phone ordering and Amazon availability. Their allergen-free bakery, located at 1-b W Village Green in Hicksville, is currently open Tuesday-Saturday from 9:30am-3pm. Please call ahead to place your order. 516-216-1719