The kitchen is the most important room in the house. It's the place where all meals are made, and social gatherings happen, but it can also be a space that reflects your personality. The kitchen remodel trends in 2022 are bringing a new look to kitchens everywhere and transforming them into something that reflects your personal style. Whether you want to go for vintage or contemporary, there are endless possibilities out there. Below, learn about some amazing kitchen remodel ideas for 2022!
Mixing In Vintage and Antiques
Everybody loves a classic, and kitchens can be no exception. Yes, you may be looking for modern elements for your kitchen, like a contemporary dining table, but that doesn't mean you should completely lose touch with history. So instead of cutting out all the vintage details, incorporate them into your design while staying modern at the same time.
For example, instead of bringing in all new appliances that are a bit more modern looking, go with antique ones. This will add depth to your design and give it a blast from the past feeling to it as well.
By keeping a good balance of both styles, you can have an amazing kitchen remodel ideas for 2022 that feel like the past at the same time as the future. The possibilities are endless, and you'll be sure to love your new space!
Glass Partitions
Another example of kitchen remodeling is using glass partitions. Instead of using a solid divider between your kitchen and the rest of your home, you can use glass to do it. This will bring in more light and make the kitchen feel much more open. The great thing about this space is how customizable it can be.
Glazed Tile Backsplash
If there's one thing people are well aware of when it comes to kitchens, things tend to get messy quickly. This is because food and dirt tend to get everywhere. Glazed tile backsplashes help you not only save space but also clean up easily! Instead of having a whole wall covered in tile, you can just have the backsplash and save yourself a lot of time and money.
Statement Metal Hoods
Deciding what cabinets to go with can be hard, especially if you're going for a specific style. If you're looking for something that adds a bit of modernity to your kitchen, then statement metal hoods are the right choice for you. They aren't traditional, but they certainly add an interesting spin on things.
Layered Lighting
While all the other things we've talked about so far have been about design, layered lighting is more about the practicality of your kitchen. If you want to avoid using numerous lights whenever it's getting darker outside, you'll wish to layered lighting over your kitchen island or table.
This way, you'll be able to see and cook even when night falls! And don't worry, this doesn't have to be an expensive project. If you are a no good handyman and are not willing to fight the electricity, you can call a professional to install this lighting for your kitchen.
Natural Elements
While many kitchens look amazing, all decked out in modern appliances and throwback design, and sometimes people want to bring a bit of nature into their home. If you're one of those people who love plants and your kitchen, then nature can be a solution!
Concealed Kitchens
If you're looking for a way to save space, but not make too many changes, there are numerous options out there. One of them is using a concealed kitchen. This type of kitchen is great because it doesn't take up much space at all, but still allows people to cook and prepare food without having to leave their kitchen. This can be accomplished by using either a fridge with a custom door or by installing cabinets that go all the way to the ceiling.
Mesh Cabinetry
If you're looking to bring in some more space in your kitchen, then using mesh cabintry will be the best choice. This type of cabinet is much more modern than traditional cabinetry, but it still allows you to keep your kitchen looking warm and welcoming. While this may not be able to satisfy everyone's needs, it's a great kitchen remodel idea to give yourself more space while keeping everything that you love!
Using Materials in Surprising Ways
If there's one thing people love about kitchens, it's all things cooking. However, if you really want to get people talking about your amazing kitchen remodel ideas 2022, then don't just add the appliances that everyone else is doing. Instead, use materials in surprising ways. For example, you can have marble countertops that are also used as a heating element in your kitchen. This will create an amazing look that screams classic and contemporary at the same time!
Brave Color Contrasts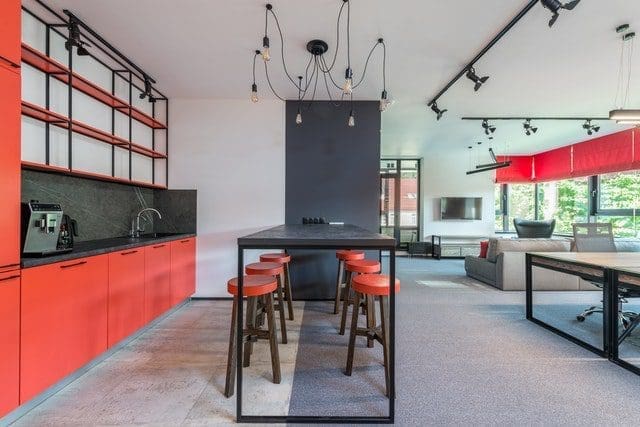 When it comes to designing a kitchen, people tend to stick with either the classic white and wood grain look, or they use black appliances. However, if you want to take your kitchen to the next level, then you need to be brave with contrasts. There are so many colors out there that can be used in designs, and so many ways that they can be used as well!
The Bottom Line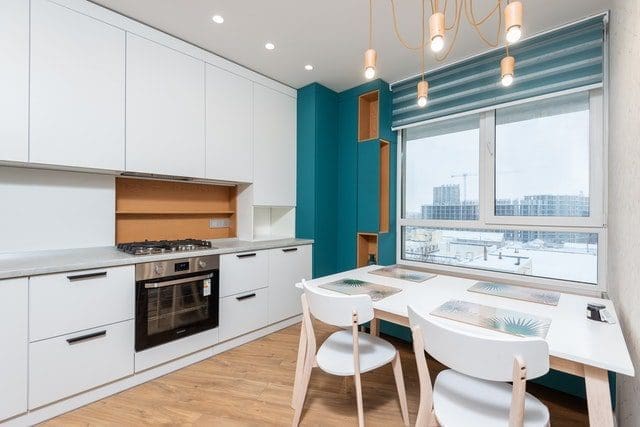 No matter what you're looking to do with your kitchen, you will always find some way to make it happen. While there are plenty of kitchen remodel ideas 2022 that don't add in any sort of cool technology, they can still include new appliances and sleek modern designs.
Another great thing about these kitchen remodel ideas 2022 is that they are so incredibly affordable and simple to accomplish, so everyone is able to start making their dream kitchens a reality!