After two years' worth of lockdowns, fear, and travel restrictions, there's never been a better time to go away for a trip. President Joe Biden recently announced that the COVID pandemic was 'over.' With the pandemic being over, you can now travel internationally again, and in many places, it's not even necessary to be vaccinated or to present a negative test at the airport.
However, after being unable to travel for so long, a lot of people are naturally making mistakes when they're booking international vacations. This article will tell you how you can avoid making mistakes yourself.
Bringing Luggage
When travelling internationally, you need to make sure that you pack enough luggage. A lot of people underestimate how many of their things they are going to need. Others bring inappropriate suitcases. It's often sensible to bring hardside luggage bags if you are going abroad because they are more robust and much more durable. However, the sheer number of hardside luggage brands can make it very difficult to pick one. Most experts would agree that the best way to find the best hardside brand to buy products from is to read expertly written guides.
Not Researching
The worst thing that you can do when you are planning on going away is not properly researching the place that you are travelling to. Make sure that you take the time to research what the place's culture, local traditions, and customs are like. For example, if you are travelling to a conservative Islamic country, packing bikinis and transparent clothing isn't going to be a good idea. Learn about where you are travelling before booking flights and accommodation, so that you can make sure that you are prepared.
Booking Flights
When booking flights, most travel experts agree that it's sensible to book them long in advance. The more distance between when you book and when you travel, the more money you will be able to save. It's also worth thinking about the time of year that you book your flights, too. Booking them in autumn or winter will allow you to save a lot of money since people don't tend to travel during these periods. When booking in spring and summer, flights can be 50% more expensive than they are during other times of the year. If possible, you should also try to use coupons or discount codes to save even more money on your flights.
Accommodation
Accommodation can also be very expensive when booking during spring and summer. As with flights, you can bring down the price of accommodation by booking a long time before you intend on travelling.  When booking accommodation, you should try to find a hotel that includes free meals. Getting meals included in the price of your room will allow you to save money. This is especially true if you are going somewhere that's a very popular tourist destination. Restaurants in popular tourist cities and locations typically charge significantly more to travellers than they do locals.
Being Unprepared
The worst thing that you can do when you are travelling is to be unprepared. Unfortunately, a lot of people rush travel preparations. Rushing your preparations will inevitably lead to you being unprepared in some way. Make sure that you leave enough time between when you book and when you travel to prepare and plan for your trip. One thing that you should do is learn the local language, at least conversationally. Travelling in a country where you don't speak the language can be very challenging. Learning the language will make communicating, travelling, and negotiating easier.
Weather Forecast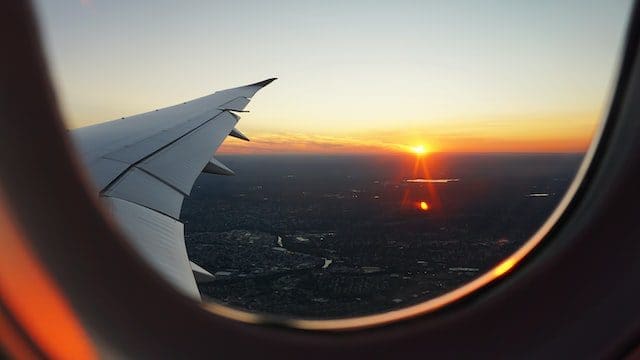 An important part of the planning process is checking your travel destination's weather forecast. You shouldn't ever travel without checking the weather, first. It is especially important to check the weather in the place that you are travelling to if you struggle to cope with hot weather, and the place you're visiting is an ordinarily hot country. If you fly internationally during the 'shoulder season' (which is usually in autumn and winter) then you shouldn't expect the weather in the places you are going to be exceptionally hot, but it's still worth checking before booking.
Travelling Alone
What's the point of travelling alone? Travelling with your family or friends is much more fun. While travelling alone is fun for some people, most people get bored when they are travelling alone. With that said of course, if you are going to be travelling on your own then you could always take a camera with you and try your hand at travel vlogging. Travel vlogging can be an extremely effective way of making money. Some of YouTube's leading travel vloggers have made millions of dollars from their channels. You can also, of course, make travel vlogs when you are travelling with friends and family, too.
COVID Requirements
Before booking flights, check out your intended travel destination's COVID requirements. While 'COVID is over' in some places, in others it is not. Some countries still have very strict COVID restrictions in place. If you travel to a country that is still taking COVID seriously, then you could not be able to enter unless you are vaccinated and have a negative test result. You can learn about your chosen country's COVID restrictions and requirements by visiting the nation's online travel website. Most countries have websites like this that are designed for tourists. This is so tourists can learn about what is expected from them when they visit.
Allergy Information
Finally, if you have any allergies, then take the time to learn to describe them in the language of the place that you are visiting. Communicating allergies in a foreign country can be very difficult. If you don't explain to restaurateurs about your allergies, however, you could end up eating or drinking something that contains allergens, which could lead to a severe allergic reaction. You can use an online translation service to learn how to explain your allergies to people. You can use pictures as aids, in addition to explaining in the place's language.
When you are planning on going away, preparation is essential. The more prepared you are, the more likely you are to enjoy your trip. Make sure that you never rush your trip's preparations. This could lead to you making mistakes that could ruin your vacation.