Being in the middle of nature is a wonderful feeling as a camper. Camping allows you to find yourself and change your perspective on things. The best part about it is that it's inexpensive yet very rewarding. 
Here are some things that will make your trip easier.
What Is Camping?
Camping is an activity that involves overnight stays in the outdoors, mostly among natural or artificial campsites. The word "camping" is derived from the French word "camper" and was first used to refer to a temporary shelter for travelers, such as army camps or inns, who could not afford or did not have access to more permanent lodging.
This type of vacationing is typically reserved for weekends and holidays. These trips are mainly based on the adventure and exploration of nature, having fun, and making memories.
Tips and Essentials 
Camping is one of those activities that most people look forward to doing. But the preparation part can be the hardest. When you are planning your camping trip, make sure to follow these steps, and you will be ready in no time. 
Camping Gears
Camping Gear & Accessories are essential for any camping trip. You'll need the right camping gear and accessories if you want to camp for a night in the wild. Tents, sleeping bags, and even inflatable mattresses come into play!  You'll also need maps, flashlights, and other essential items for your evening under the stars. 
Bring Plenty of Fluids
Pack extra water for your trip. Drinking plenty of water during outdoor camping trips is essential so your body can stay hydrated and avoid feeling thirsty. Water is packed with electrolytes that help replace salt lost through sweating and has antioxidants that improve immune function.
Bring First-Aid Kit
Don't let the chance of an accident pass you by. A first aid kit is essential for an extended time when you're on the road and camping. It will help to keep you safe and sound if an emergency should arise, as well as provide you with the essentials you need in case of an injury or illness.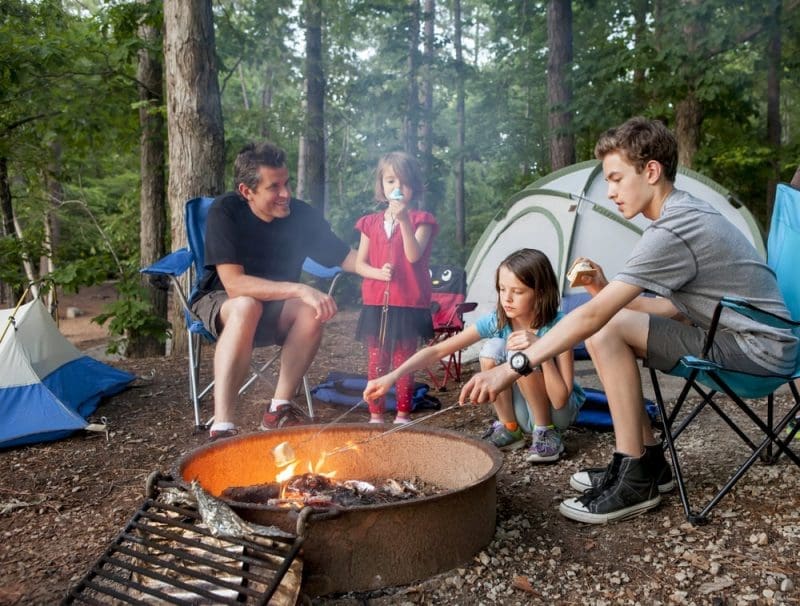 Pack Foods
Food is a necessity on a trip. Make sure that you have enough food for everyone in your group. Pack food, such as sandwiches and energy bars, so you're not wondering what to eat during your camping trip. Make sure your camping food is tightly sealed and waterproofed – or better yet, freeze it to avoid spoilage. 
Check The Weather Forecast
Weather can change quickly and unexpectedly in any location. It's a good idea to check the forecast before you leave home, especially if you're going someplace remote. If it appears that bad weather is coming, then plan to stay put until things improve. And remember, if you're planning off-roading trips or are planning on driving for long distances, be extra careful. 
Conclusion
The tips given in this article may not be enough to help you but reading them will help you have a basic idea of what to prepare for your trip. In addition, getting help from experienced campers can help you get the most out of your first camping trip.