The United States is a natural wonderland with a wide range of physiographic features. From the Great Lakes and national parks to the Appalachian Mountains to the Grand Canyon, there is so much to fulfil your wanderlust in the United States.
The country boasts some of the greatest natural landmarks in the world. Most of these landmarks are protected within the boundaries of national parks. The United States of America is home to 423 national parks and sites featuring various gifts from nature.
The best way to explore the natural beauty of the United States is by car. As you drive through the United States, you will come across beautiful lakes and rivers, unique wildlife, vegetation, lush forests, sandy beaches, and long stretches of desert.
Yellowstone National Park
Located in the western United States, Yellowstone National Park is a wilderness recreation area featuring pristine lakes, verdant forests, gushing geysers and hotsprings, waterfalls, and a large assortment of wildlife.
The park covers 3,500 square miles of area on the top of a volcanic hotspot. This volcanic hotspot spreads into three states, namely Wyoming, Montana, and Idaho.
The best way to get around the park is by car. There are 310 miles of paved roads that make it easy for you to explore different regions and attractions within the park.
It is recommended to rent an SUV at any of the nearby airports. These nearby airports include Yellowstone Airport (WYS) in West Yellowstone, Wyoming; Bozeman Yellowstone International Airport (BZN) in Bozeman, Montana; and Yellowstone Regional Airport (COD) in Cody, Wyoming.
Glacier National Park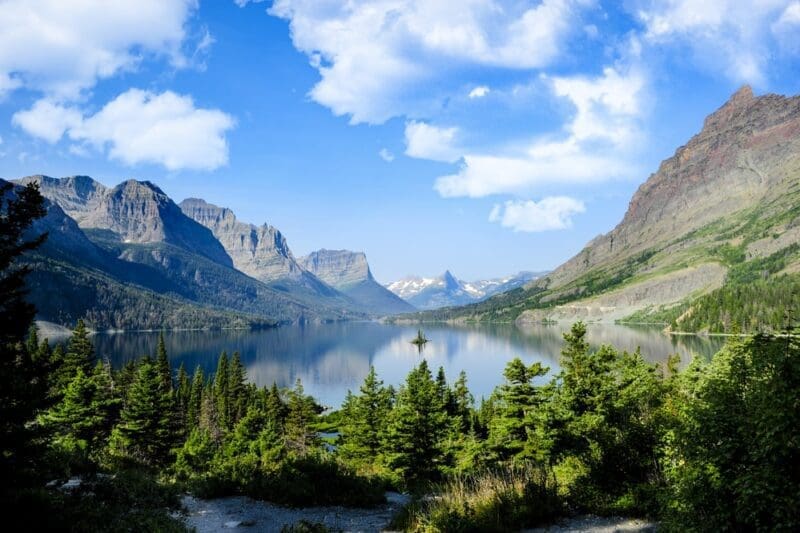 Located on the Canada-United States border in northwestern Montana, Glacier National Park covers more than 1 million acres of natural land. The land features parts of 2 mountain ranges, over 130 named lakes, and hundreds of species of plants and animals.
You can explore all geological features of the park by taking a 50-mile drive on the Going-to-the-Sun road. This road is easily one of the most scenic drives in the country featuring diverse landscapes. If you want to drive up to Polebridge and beyond, you may want to choose to rent a smaller vehicle as the roads can be rough and narrow.
Grand Canyon National Park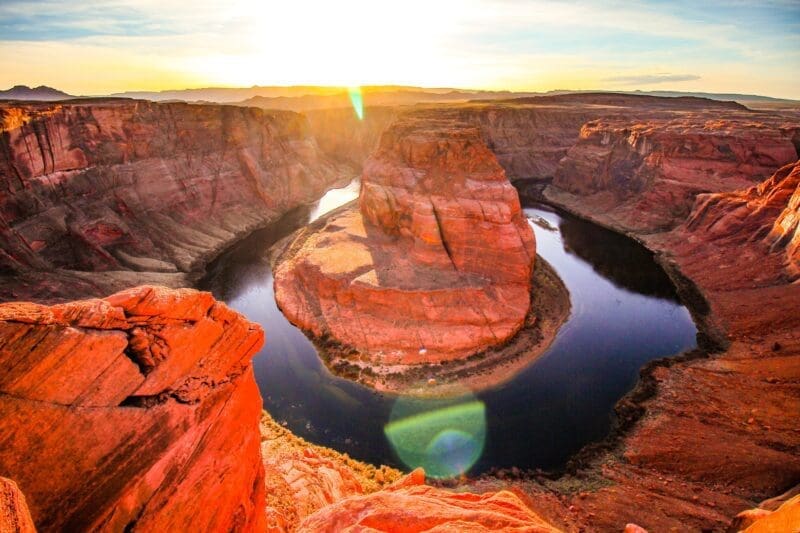 Located in northwest Arizona, Grand Canyon National Park is home to a large part of the Grand Canyon, a steep-sided gorge carved by the Colorado River.
The park spreads across 1,217,262 acres of layered banks of red rock that exhibit millions of years of geological history. The national site features several viewpoints, including architect Mary Colter's Lookout Studio, Yavapai Observation Station, and Lipan Point. All viewpoints offer parking.
Grand Canyon Park offers a multitude of picturesque drives. If you start your itinerary on the South Rim, it will take you 5 hours to travel through the park, around the canyon, over the Colorado River, and reach the North Rim. It's recommended to rent a Jeep or compact SUV for this drive. You should also consider going on a whitewater rafting trip.
Bryce Canyon National Park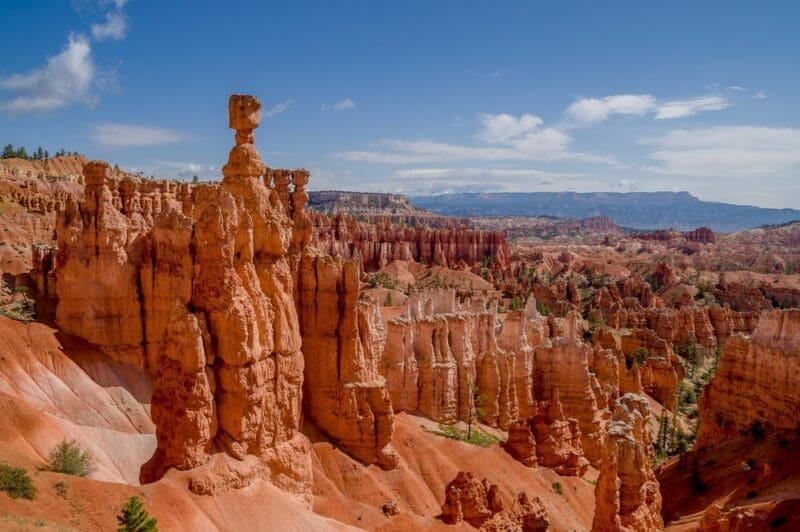 Located in southwestern Utah, Bryce Canyon Park is a sprawling reserve of giant natural amphitheaters. The park features unique geological structures called hoodoos that are formed by frost weathering erosion of riverbed sedimentary rocks. Bryce Canyon National Park contains the great Bryce Canyon. Bryce Canyon is not a canyon but a collection of spire-shaped rock formations along the eastern side of the Paunsaugunt Plateau.
It is very easy to get around the park as there is only one dead-end road. You can take a 38-mile scenic drive around the park that takes you to all 13 viewpoints. You can start your itinerary from Utah 63, travel a few miles, and turn south off Utah 12.
Yosemite National Park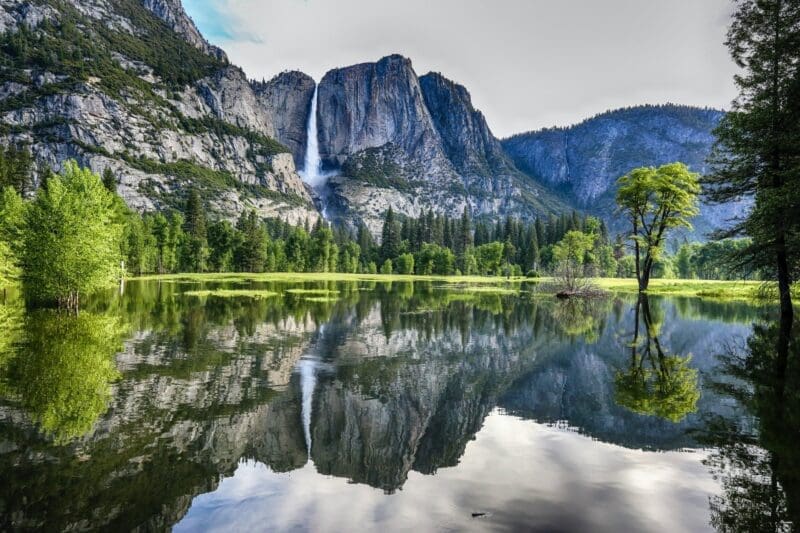 Located between Sierra National Forest and Stanislaus National Forest in California, Yosemite spans across four counties and covers an area of 759,620 acres. The national parks  features breathtaking natural landscapes, including towering waterfalls, formidable granite cliffs, striking lakes and glaciers, distinctive rock formations, and millennia-old sequoia trees.
The major feature of Yosemite National Park is the Sierra Nevada mountains. The best way to explore the park is by driving along the Tioga Road. It is a 46-mile scenic drive from Crane Flat to Tioga Pass.