Studies have proven time and again that travel makes you wiser and healthier. If you call yourself a wanderlust, please take out a sheet of paper and a pencil. Or, to put it another way, make a new note. It's finally time to make that bucket list you've meant to make.
So, here goes the list of the breathtaking destinations to visit before you die. Remember that the biggest surprises are sometimes found in the simplest pleasures, so don't always seek out the most "popular." Rather venture off the unusual tourist path and truly explore!
1.
Cades Cove Gatlinburg, Tennessee 
Cades Cove, located in the farthest ranges of the Great Smoky Mountains National Park, is one of its most popular destinations. It attracts over two million visitors each year. Once home to many settlers, the area now attracts many tourists with scenic rural meadows, breathtaking mountain views, and well-preserved pioneer homesteads. It's also famous for its waterfalls, the most well-known of which are Laurel Falls and Abrams Falls.
Furthermore, you are likely to find something sweet and affordable like the
P
igeon Forge
hotels
for your stay here in Cades Cove. It is also a profound area for wildlife viewing and even provides the chance to see more enormous beasts, such as black bears and deer. Simply put, this vacation spot will transform your life. Plus, if ever you want to visit Tennessee, you can find many
things to do in Nashville
.
2.
Iceland
In January, the sun doesn't rise until nearly noon and sets by 4pm. This is one of the profound things about the city.
Stay in one of those hotels that offer unique outdoor hot springs where you can drink whisky while gazing at the stars. Don't miss a chance to see Gullfoss, a beautiful waterfall. You might even see the Northern Lights if you're lucky.
3.
Pyramids of Giza, Egypt
Egypt is the most historically significant country in the world. So is the pharaohs' unrivaled history, the gigantic pyramids, and Cairo's colossal city. Do not miss out on any of this during your Egypt vacation. The iconic Pyramids of Giza, made up of 6 separate structures, are among the oldest structures. You will be exhilarated to witness them in person once in your lifetime.
4.
Sydney, Australia 
The magnificent Opera House and Sydney Harbour Bridge aren't the only worth admiring attraction in Australia. It is one of the world's must-see countries, with a calm and pleasant environment that allows visitors to visit at any time of the year.
The breathtaking
beaches
will keep your eyes entertained for hours. The Art Gallery of New South Wales and the Museum of Contemporary Arts are two popular sites for art lovers. Music fans can visit the Opera House or attend one of the free concerts.
Sydney
will never disappoint you, regardless of where you are from or what your interests are.
5.
Bagan, Myanmar
Bagan is known for its Buddhist temples, which are thousands in number! While UNESCO is now restoring most of them, this shouldn't keep you visiting this culturally rich city. Shwe-Leik-Too, Buledi, Oak-Kyaung-Gyi, and Thebeik Hmauk are just a handful of Bagan's well-known temples. These historical sites are also famous for their breathtaking sunrise and sunset vistas.
Bagan is also a foodie's dream, where they may sample the most unusual foods from Burmese cuisines. Make sure to include this city on your list of must-see destinations.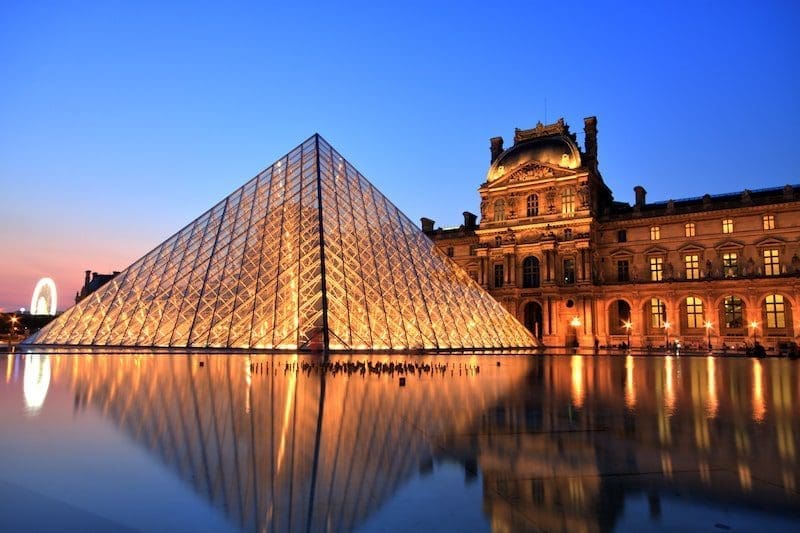 6.
Paris, France 
Not only that, this city is rich in historical landmarks. The best thing about Paris is its unique and unforgettable environment, including places like the Arc de Triomphe, the Eiffel Tower, and Château de Versailles. The best part about Paris is its magical and memorable ambiance. Everyone will find something to like in Paris.
It provides a romantic stroll down the city's picturesque alleyways for honeymooners. There is an endless tour of the Louvre available for art and history buffs. And most of all, the best French food for food lovers.
7.
Tulip Fields, Netherlands
While we all enjoy watching rainbows, what if we told you that you might see a prettier version in the
Netherlands
? You'd like every minute of it. The Tulip Fields in the Netherlands are one such breathtakingly beautiful places to be at. It's one of the gorgeous places on the planet to visit before you die.
8.
Petra, Jordan 
Petra
is a mythical rose-red city that ranks among the world's seven wonders. It is also the oldest Nabataean city. The massive red sandstone structures will astound you because you will never see anything like them again. Petra is a half-built, half-carved city that is made even more stunning by the surrounding mountains.
While you are here, you will feel as though you are taking a trip back in time. Petra served as a crossroads for different ancient civilizations, which you will learn about as you explore this place.
9.
Great Wall of China, China
China's Great Wall
is one of the Seven Wonders of the World. It has a two-thousand-year-old history. It stretches for 5500 km and is historically significant. It is China's most popular tourist destination, with visitors from all over the world flocking to see the history hidden within the walls.
It runs across mountains, meadows, deserts, plateaus, and winds up and down. It spreads like a dragon from east to west throughout China, casting a mysterious aura.
10.
Lucerne, Switzerland
It's a pretty small Swiss town known for its colorful panoramas and gondola excursions through the snow-capped mountains. Switzerland is another lovely place that should be on your list of must-see destinations before you die.
The Old Medieval Town,
the magnificent Lucerne Lake, Chapel Bridge, and the Fritschi Fountain are just a few prominent places that should not be missed in this breathtaking destination. Lucerne is the winter sports capital of the world, with stunning ski resorts nestled in the mountains.
11.
Bamboo Forest, Japan
Bamboo Forest
is fantastic to walk through the lush forest and watch the sky-high bamboo gently dance in the breeze. This grove is a once-in-a-lifetime opportunity to appreciate nature's magnificence. The rustle of leaves is more appealing, which is why it goes by the name the "Soundscape of Japan."
12.
Indonesia, Bali
Within minutes, you'll be buzzing on a scooter. Ubud is known for its artsy, low-key villages, luscious rice paddies, verdant forests, and enormous rainforests.
The Takeaway
Each of these locations has its charm and history. The new unique structures narrate their own story, mesmerizing to learn, especially if you love history. Not only will you witness alluring beauty, but you also witness unique cultures, meet new people, learn about their lifestyle and taste exotic cuisines.
Whatever joy you will experience as you explore these destinations will stay with you forever. It might as well give you a new perspective of the world.