Buttero, East Hampton's newest Italian Steakhouse, is celebrating one month since its opening in June in East Hampton. Buttero is a part of the Dopo Restaurant Group. The restaurant group also includes Dopo La Spiaggia in Sag Harbor, Dopo Argento in Southampton, and Dopo Il Ponte in Bridgehampton.
About Buttero Restaurant
Buttero, which means cowboy in Italian, features a fresh array of seafoods and pastas along with an extended prime meat selection.
The 85-seat dining room inside adjoins a beautiful private garden outside with an additional 60 seats surrounded by trees and beautiful flowers. There are bars in each space to enjoy one of the restaurant's many smart martinis and craft specials.
The restaurant building is beautifully designed by Norman Jaffe. It features an oversized fireplace and cozy banquets, perfect for summer date nights.
The Menu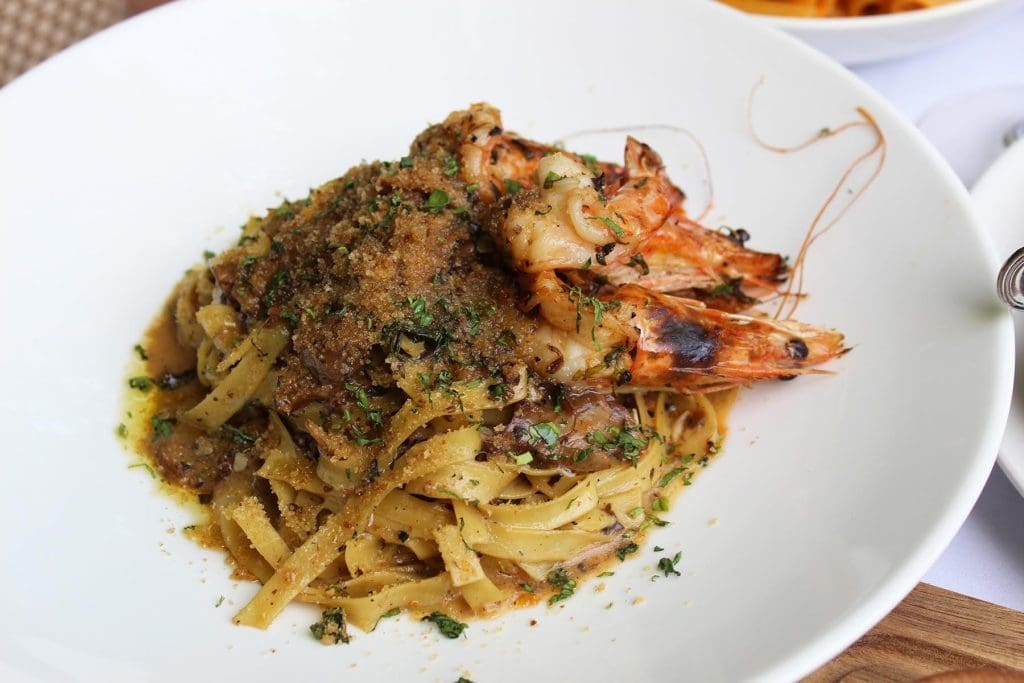 Buttero's menu items include a 38oz Porterhouse for two, a whole or fillet Branzino, a 14oz Berkshire Pork Chop, Lasagna Bolognese, and the 1.5lb Lobster Linguini with spicy tomato sauce.
"We feature a fresh array of seafoods and pastas including the 1.5lb Maine Lobster Linguine Far Diavolo with spicy tomato sauce along with an extended prime meat selection that includes a 38oz. Porterhouse for two, and a 14oz. Berkshire Pork Chop so it's not easy to pick a favorite!" says Larry Baum, co-owner of the Dopo Restaurant group.
For drinks, Buttero has recently introduced a new tequila drink, The Bombonera. It is made with Dobel Diamanté Tequila, passion fruit, pineapple, and a Tajin rim- served with a Buttero-branded large ice cube by Next Level Ice.
The Spicy Cucumber cocktail is a staple on their menu. It is made with tequila, cucumber, jalapeño, and lime juice.
About the Dopo Restaurant Group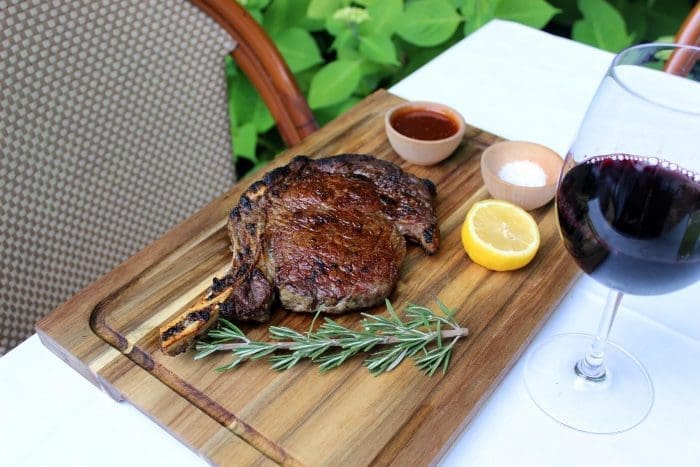 The Dopo Restaurant Group was born out of friendship, and a desire to bring authentic Italian cuisine to the Hamptons.
Chef and co-owner Maurizio Marfoglia, along with his wife Holly, partnered with Maria and Larry Baum over 15 years ago to bring their passion of Italy to Sag Harbor. The Dopo Restaurant Group, under the watchful eye of executive chef Fabio Gutierrez, believes in a simple formula: create a space that always has excellent food, a great atmosphere, and amazing service.
Click here to learn more about Buttero and to make your reservation.