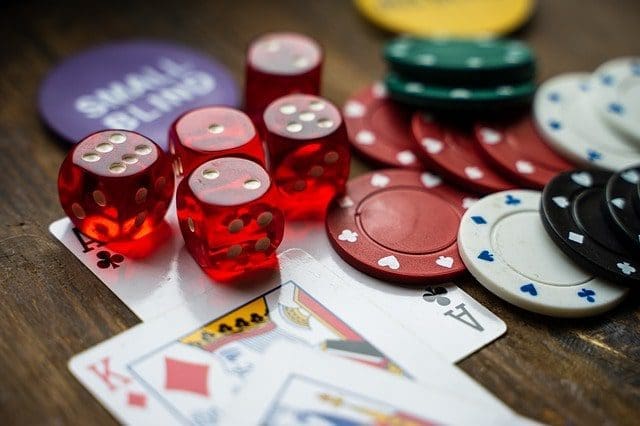 Online gambling offers players convenience and excitement from their homes. However, along with reputable and legitimate online casinos, there are also fake websites that aim to scam unsuspecting players. These fraudulent platforms not only steal money from players but also jeopardize the players' personal and financial information. To ensure a safe online gambling experience, learning how to recognize and avoid fake online casino websites is essential. This article lists the crucial steps to protect yourself and avoid fraudulent operators.
Licensing and Regulation
One of the first things to check when exploring an online casino website is its licensing and regulation. Reputable online casinos obtain licenses from recognized gambling authorities in various jurisdictions. The licensing information and details about the regulatory authority should be prominently displayed on the website. In this case, lots of online casinos in the UK show their licenses from the United Kingdom Gambling Commission (UKGC). The UKGC is a highly regarded regulatory body known for its strict standards and oversight of online gambling operators. To verify the license's authenticity, you can cross-check the licensing information on the website with the official website of the respective regulatory body. If the casino's licensing information is missing or doesn't match the official records, it could be a red flag indicating a potential fake casino website.
Secure Connection and Encryption
A genuine online casino prioritizes the security of its players' data and transactions. Look for websites with secure connections, denoted by "https" in the website URL and a padlock icon in the address bar. Secure websites use SSL encryption to protect sensitive information, such as personal details and financial transactions, from unauthorized access. Avoid websites that only use "http" or lack the padlock icon, as these may not offer adequate security measures to safeguard your data.
Reputation and Reviews
Investigating the reputation of an online casino is essential to avoid scams. Look for player reviews and feedback from reputable sources to gain insights into other players' experiences. Genuine online casinos will have a track record of positive reviews and satisfied customers. Pay attention to negative reviews or complaints, mainly concerning payment issues, withheld winnings, or unresponsive customer support. These could indicate a fake online casino is not operating fairly or ethically.
Contact Information and Customer Support
Legitimate online casinos provide clear and accessible contact information and often a live chat option. Check the website for the presence of these contact details and verify their authenticity by reaching out to customer support with any queries. A reputable online casino will have responsive customer support that addresses player inquiries promptly and professionally. Be cautious if the contact information seems fake or the customer support team is unresponsive or unhelpful.
Payment Options and Terms
Fake online casinos often entice players with unrealistic bonuses, promotions, and payment terms. While enticing offers do not necessarily indicate a scam, be wary of deals that seem too good to be true. Always read the terms and conditions of bonuses and promotions to understand the wagering requirements and withdrawal restrictions. Furthermore, legitimate online casinos offer secure and reputable payment options, including credit/debit cards, e-wallets, and bank transfers. If a website only offers obscure or suspicious payment methods, it may be best to avoid it.
Staying informed about the payment options and terms is necessary to avoid falling into the trap of fake online casinos. Scammers may use attractive bonuses with outrageous wagering requirements and withdrawal restrictions to entice players to deposit funds, making it difficult or impossible to withdraw their winnings. By carefully reviewing the terms and conditions, players can identify potential red flags and decide whether to trust a particular online casino.
Game Software Providers
Reputable online casinos partner with established and well-known game software providers to offer a wide selection of high-quality games. Check the website to see which software providers power the casino's games. Fake online casinos may use pirated or manipulated games, leading to unfair odds and a lack of entertainment value.
Stick to websites that partner with reputable game providers to ensure a fair and enjoyable gaming experience. Partnering with reputable game software providers ensures a fair and transparent gaming experience.
By choosing online casinos that work with these trusted providers, players can have confidence in the integrity of the games and focus on enjoying the excitement of gambling without worrying about unfair practices.
Responsible Gambling Measures
Genuine online casinos prioritize responsible gambling and offer features to help players control their gambling activities. Look for websites that provide options for setting deposit limits, session time limits, and self-exclusion periods. Suppose a website lacks responsible gambling measures or encourages excessive gambling without safeguards. In that case, it may be a sign of a fake online casino solely interested in profiting from players without considering their well-being.
Setting deposit limits allows players to manage their gambling expenses and prevent overspending. Session time limits are invaluable in helping players maintain a healthy balance between gaming and other life aspects, ensuring that gambling remains an enjoyable leisure activity rather than an all-consuming habit.
Lastly, self-exclusion periods allow players to take a break from gambling altogether. This promotes responsible gaming practices and protecting individuals at risk of developing gambling-related problems. 
If an online casino lacks these vital reliable gambling features, it raises concerns about their commitment to player well-being and may indicate a fake website with malicious intentions. Players should always prioritize their safety and seek out reputable online casinos that genuinely care about promoting responsible gambling behaviors.
In the ever-expanding world of online gambling, avoiding fake casino websites is crucial to protecting your personal information, funds, and overall gambling experience. By paying attention to licensing and regulation, ensuring a secure connection and encryption, researching the casino's reputation, verifying contact information and customer support, checking payment options and terms, reviewing game software providers, and assessing responsible gambling measures, you can arm yourself with the knowledge needed to identify and steer clear of fraudulent online casinos.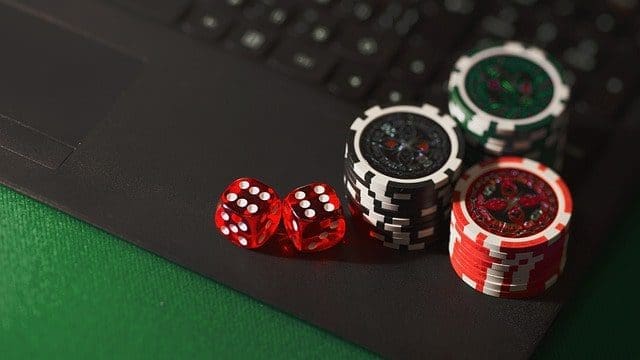 Remember that research and caution can go a long way in ensuring an enjoyable and safe online gambling experience. Stick to reputable and legitimate online casinos, and you'll be able to immerse yourself in the excitement of gaming while minimizing the risk of falling victim to fake casino websites.