Café Serafina steps away from Central Park in NYC celebrated their grand opening on Tuesday, March 1st. The new European-style cafe is adorned with soft pink and yellow hues, and authentic frescoed floors imported from Italy. Café Serafina is located at the corner of 58th Street and Seventh Avenue near Carnegie Hall and Columbus Circle.
"Live like an Italian any time of day" and enjoy all-day dining at this new, charming Italian cafe. Come in for a cappuccino and pastry in the morning and cap off the evening with pasta and an espresso or glass of their house rosé, Whispering Angel.
This the newest restaurant outpost by Serafina Restaurant Group. Serafina has restaurants across Manhattan from the Upper East Side and Midtown, and down to Tribeca. Serafina also has a restaurant in the Hamptons.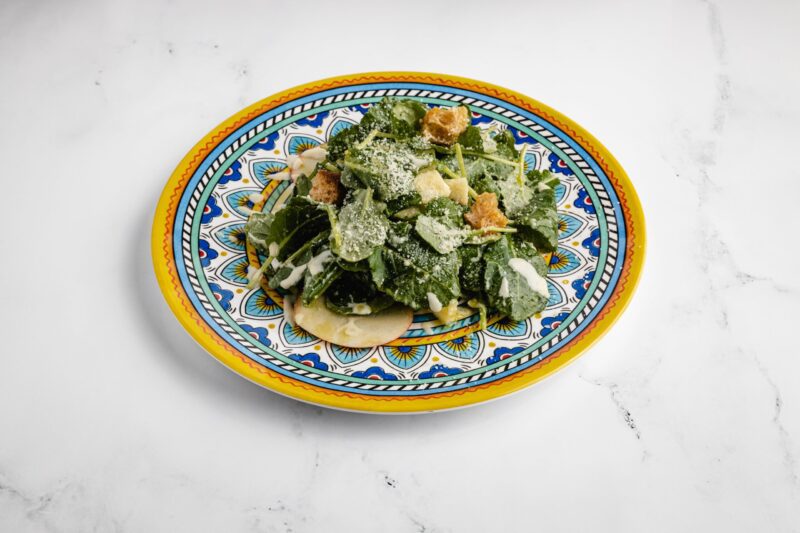 Café Serafina Menu
Breakfast at Café Serafina includes a selection of homemade pastries, oatmeal, quiche, breakfast sandwiches, and Lavazza premium coffees and teas.
The all-day menu features paninis, hand-crafted sandwiches, along with Roman-style pizzas, signature pasta dishes, and seasonal salads. Popular selections from the menu include the Parma Sandwich, Alla Nutella Panini, Kale Salad, Salmone, and Italian Imported Branzino.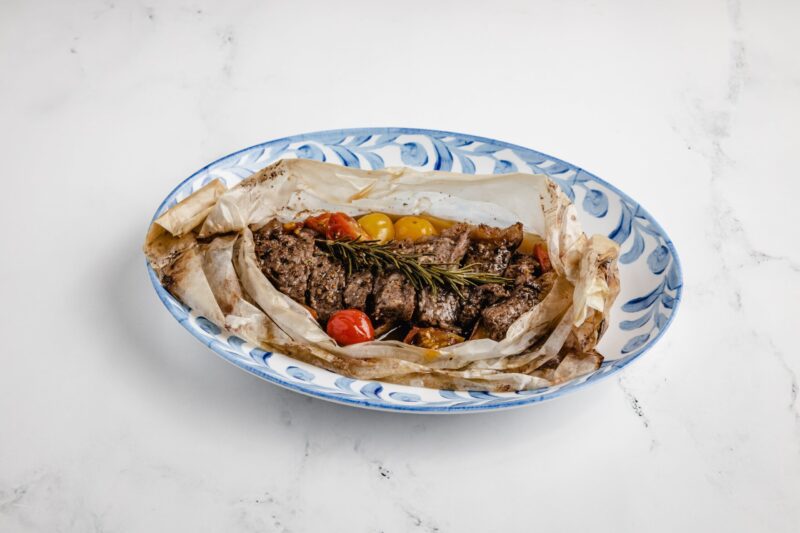 Top recommended pasta dishes are Cacio e Pepe and Ravioli Pomodoro Basilico. Each pasta dish is handmade and vegetarian. These pasta dishes are recommended by owners Fabio Granato and Vittorio Assaf.
Desserts include Bomboloni, macaroons, cookies, brownies, a selection of tarts, tiramisu, and Italian Cheesecake.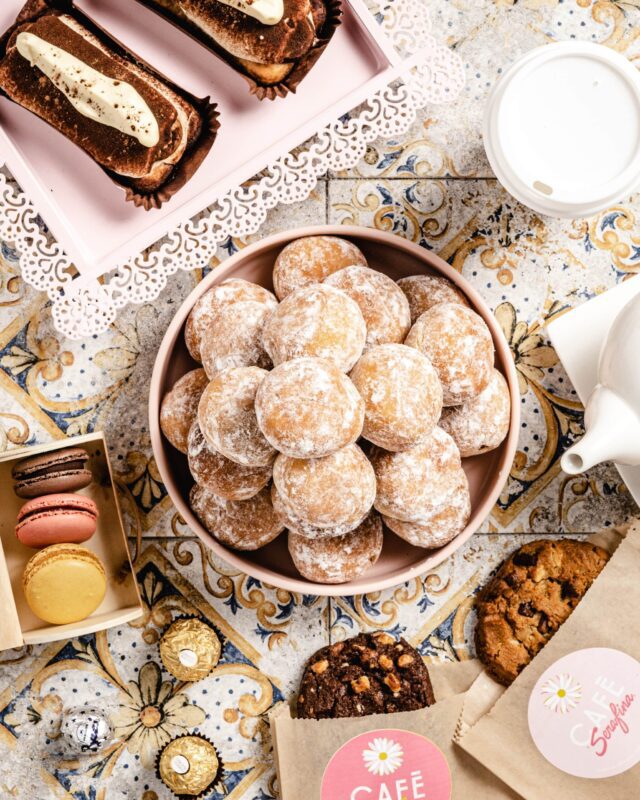 Café Serafina Hours and Additional Information
Café Serafina, located at 922 7th Avenue and 58th Street in NYC, is open seven days a week for breakfast, lunch, and dinner from 7am to 9pm. An all-day breakfast is available.
Café Serafina uses contactless ordering via a counter service kiosk. Restaurant patrons may also order online. Delivery is also available.