You might not expect to find an authentic French bakery in the small, rural town of Woodbury, Connecticut. Nonetheless, that is exactly what you will find when you visit Ovens of France bakery in Woodbury, the town that holds the title "Antique Capital of Connecticut."
Walking up to the bakery, the first thing you will see is a small, covered patio. In the center is a large rustic table and a few chairs. Outside the door is a painted wooden cutout representing the quintessential French pastry chef. A screen door opens into the bakery. Immediately, you are enveloped in the comforting scent of warm bread baking to crispy perfection, the zest of fresh lemons, and…something chocolatey!
The Baked Goods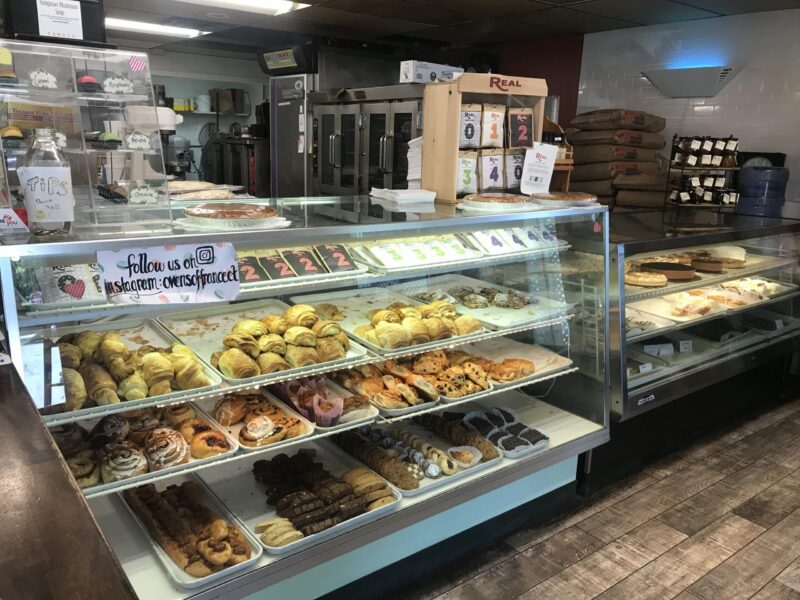 A case displays every classic pastry delight imaginable, from cakes, to single serving meringue pies, even handmade French macarons. Each of these treats looks more enticing than the last. But the star product is the handmade croissant. While many bakeries offer croissants, a disappointingly small percentile of these actually make croissants by hand.
While we all know we love the taste of fresh, buttery croissants, few of us know how they are actually made. This painstaking process, called laminatin, involves creating uniformly thick sheets of butter, freezing them, nestling these sheets inside pastry dough, folding it over, re-rolling, repeating. And repeating and repeating for twelve separate layers.
Croissants
Croissants are incredibly time consuming and difficult to make. It takes a great deal of knowledge and expertise to become proficient at pastry lamination. These factors alone make Oven of France's homemade croissants very impressive.
In addition to the traditional croissants, the buttery, flaky, croissants that you thought really could not be improved upon, they offer croissants baked with a combination of ham and artisan French cheese. Or, for those with a sweet tooth, with a schmear of dark chocolate, or almond frangipane batter in the center.
Authentic French Charm
Ovens of France offers an arresting variety of product in an environment rich with endearing French countryside style and charm. In addition to the absolutely phenomenal croissants mentioned above, they also offer authentic French macarons, ganache cakes, quiche, loaves of bread, muffins, cookies, and seasonal pies and tarts. They have a fine, imported cheese selection from around the world.
Ovens of France in Woodbury has a wonderful selection of coffee and tea. They curate a selection of relishes and jams for sale, and they make homemade soup.
Ovens of France Hours and Information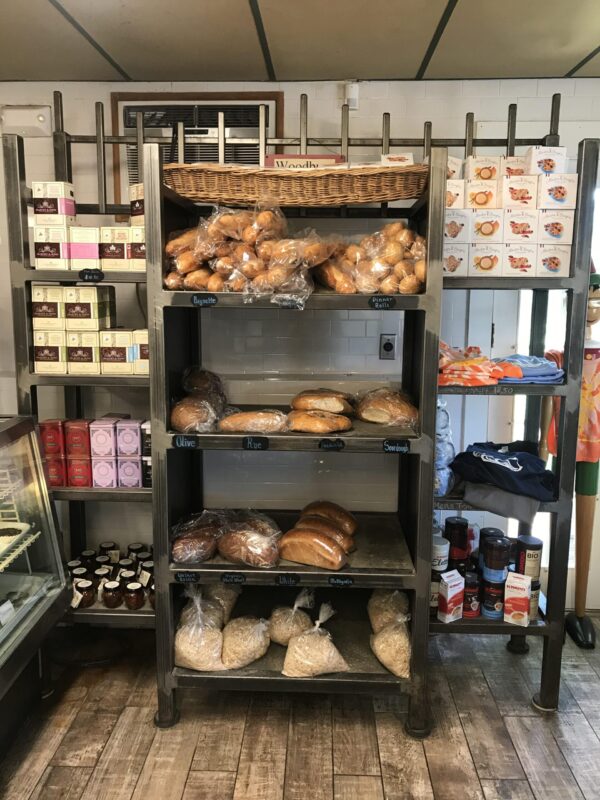 Ovens of France in Woodbury, CT is located in the Sherman Village Shopping Center. The bakery is open Tuesday through Saturday from 6am-3pm, and Sunday from 6am-12pm.