The Berkeley hotel in London is celebrating the sweet life with the summer Italian pop up, Il Giardino. Just in time for the Queen's Platinum Jubilee, The Garden at The Berkeley, the hotel's intimate and informal al fresco restaurant, is hosting an Italian pop up filled with plenty of Mediterranean inspired décor and color.
The Garden is positioned on Wilton Place and offers views of neighboring St Paul's church. Fragrant herb plants and olive trees lining the space. The menu is led by native Italian chef Antonio Pavone.
The Berkeley's Il Giardino Menu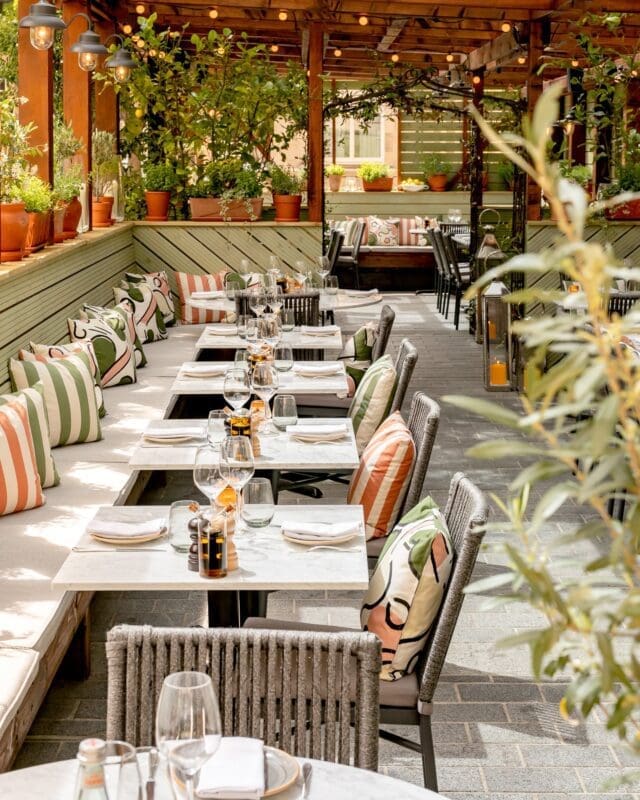 The dining experience starts with warm focaccia and a list of fragrant Mediterranean wines. Small plates include assorted bruschetta, arancini, burratina and fritto misto.
Main courses include Cacio e Pepe with rigatoncini and Tagliolini with pesto, made with pistachios from Sicilian town Bronte. Caponata gives a nod to Sicily, served with roasted wild seabass. Fiorentina steak – a staple of Tuscan cooking – are also great options. Another to try is the classic beef fillet carpaccio, with vibrant vegetarian sides like sautéed cima di rape and lollo rosso.
Il Giardino Dessert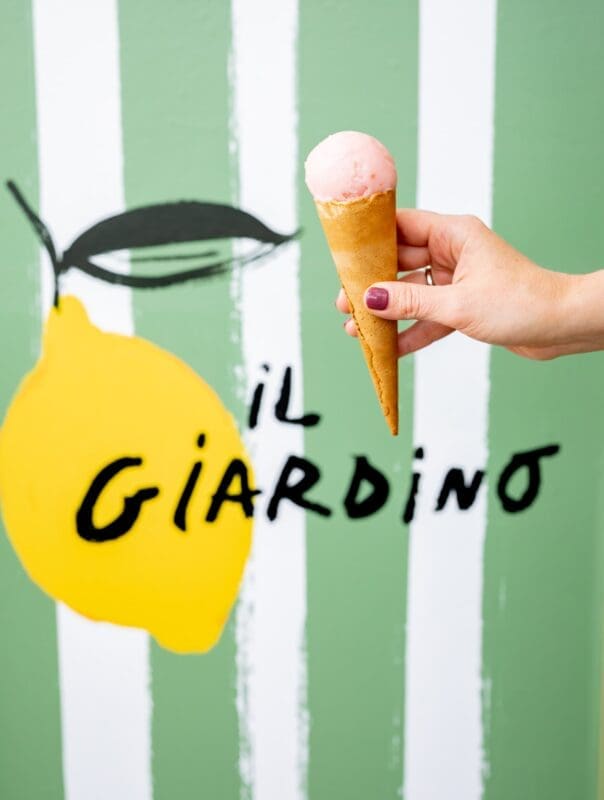 For dessert, there is Apricot Crostata with amaretto ice cream, and Tiramisu as well Amalfi lemon and pastel peach gelato served in traditional Italian ice cream cones.
Cocktails
The Berkeley Bar team has crafted a menu of Italian inspired aperitivos and the restaurant's bespoke spritz trolley will circulate with the team. The team will be dressed in navy chinos and Grenson sneakers while mixing cocktails tableside.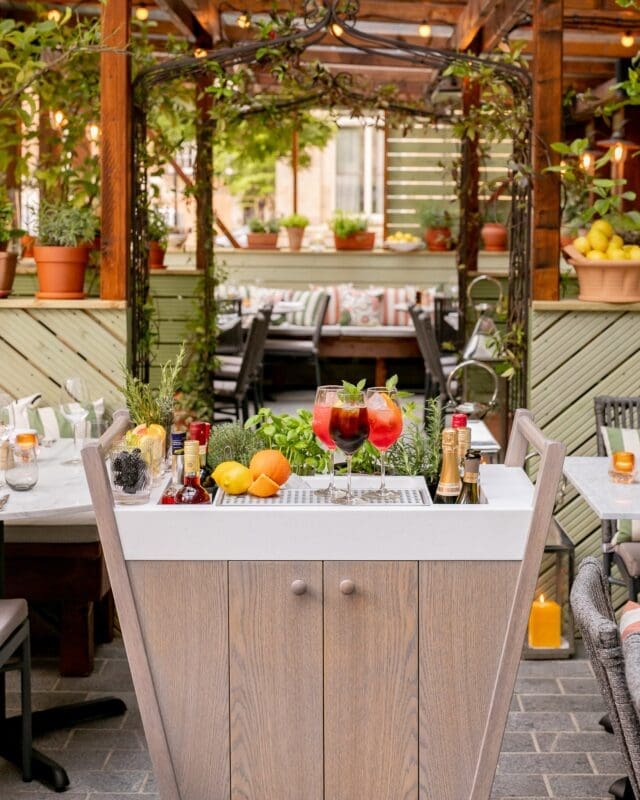 Il Giardino Design and Décor
The Berkeley team enlisted the talents of friends and artisans known for their signature Italian style. The menus, sketched with lemon, negroni and gelato motifs, are courtesy of illustrator Chiara Perano.
Ceraudo's bold Italian stripe and painterly print fabrics appear splashed across the space.  Bettina Ceramica has created signature Italian ceramics that are overflowing with lemons – for the pop up. Guests will also discover candles in bold yellow blocks of wax twinkle, courtesy of Aqua di Parma.
Reservations and Additional Information
Il Giardino at The Berkeley has tables set for parties of 2 to 8 guests. Serving Wednesday to Sunday. Lunch is served Saturday and Sunday beginning at 12pm. Click here to learn more and book your reservation.