Demarchelier NYC, originally hailing from Manhattan's Upper East Side, has opened in Greenport. The French bistro is well fitted for the seaside town Greenport. Lunch and dinner are served with social distancing in mind. Both indoor and outdoor seating is available.
Everything on the menu is exceptional, and the restaurant has that perfect balance of being couple and family friendly. This family-owned restaurant also has some of the kindest staff around.
Demarchelier in Greenport is led by siblings Emily and Benjamin Demarchelier, who are continuing the family legacy out east. Their family's restaurant in NYC originally opened in 1978.
The Menu
The menu incorporates traditional bistro fare like Endives, Apples & Roquefort Salad; Smoked Salmon & Avocado Tartine, Croque Madame; and Eggs Benedict for brunch.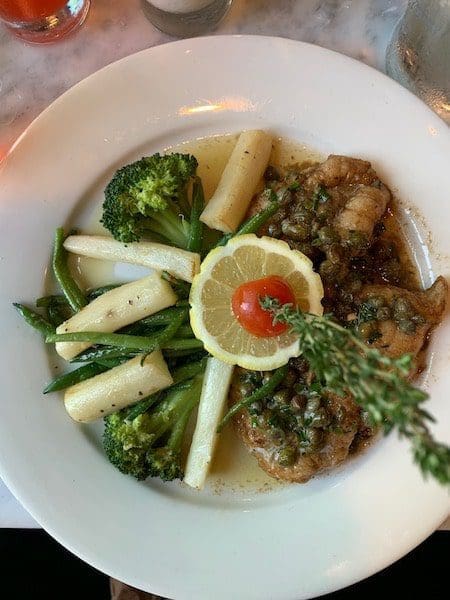 Rotating specials have included Rack of Lamb, Vichyssoise, Buccatinni Pasta with Smoked Salmon, Mussels, and Monkfish.
Popular dishes include the Steak Tartare, Croque Monsieur, Duck a l'orange, and the Bison Burger on their lunch menu.
A highlight of your experience at Demarchelier is dessert. These include a selection of cheeses, Mousse au Chocolat, Fraises a la Crème Chantilly, and a selection of crêpes. Pair with coffee, tea, espresso, cappuccino, or latte.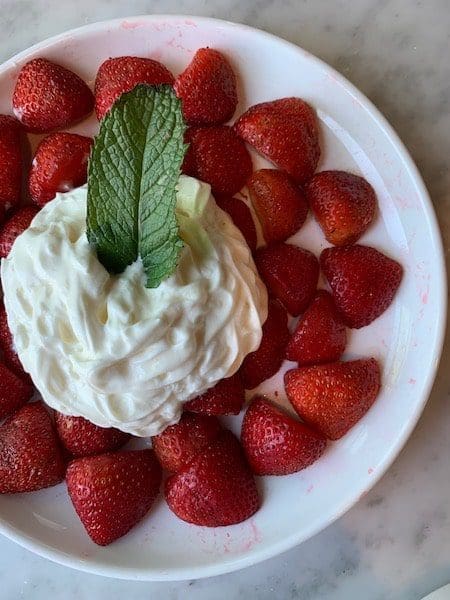 Hours & Additional Information
Demarchelier is open for dinner Thursday to Monday from 5-9:30pm. Lunch is served Friday-Sunday from 12-4pm. They also offer a picnic lunch express for two for $45. This also includes a bottle of French Pool Toy Rosé and fresh fruit.
A rooftop menu at The Menhaden is available. That menu includes Pate de Campagne, Demarchelier's Chef's Salad, Steak Tartare, Avocado Crab Salad, and more.
Happy Hour specials include $1 oysters, $5 rosé and draft beer.
The Demarchelier NYC restaurant is located at 471 Main Street in Greenport. There they will recreate the warm ambiance as the former Manhattan location, with a more casual vibe.