The Ram's Head Inn on Shelter Island has always offered the perfect escape from Manhattan, and the bustle and traffic of the Hamptons' hamlets. When you think getting away couldn't be any closer, the Ram's Head Inn makes that all possible. Offering exceptional dining service for lunch and dinner, the Inn is currently open at 50% capacity.
For dining, tables are spaced generously apart. There is also ample room to run about and play together as a family on their lawn. Play equipment, a hammock, Adirondack chairs, and more await. Saturday offers all day dining for hotel and dine-in guests. Brunch is served on Sundays. Ram's Head Inn is the epitome of a family-friendly getaway and dining experience.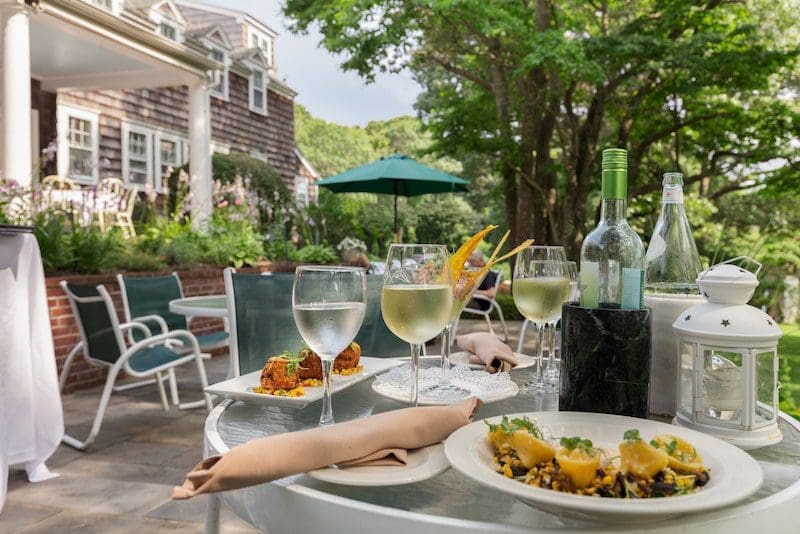 Executive Chef Joe Smith
The Ram's Head Inn's acclaimed farm-to-table restaurant is led by Executive Chef Joe Smith. Smith's seasonally focused New American menu boasts fresh local produce, game, and seafood with herbs from the Inn's own garden. You could easier spend hours dining on their back patio while savoring his incredible array of dishes.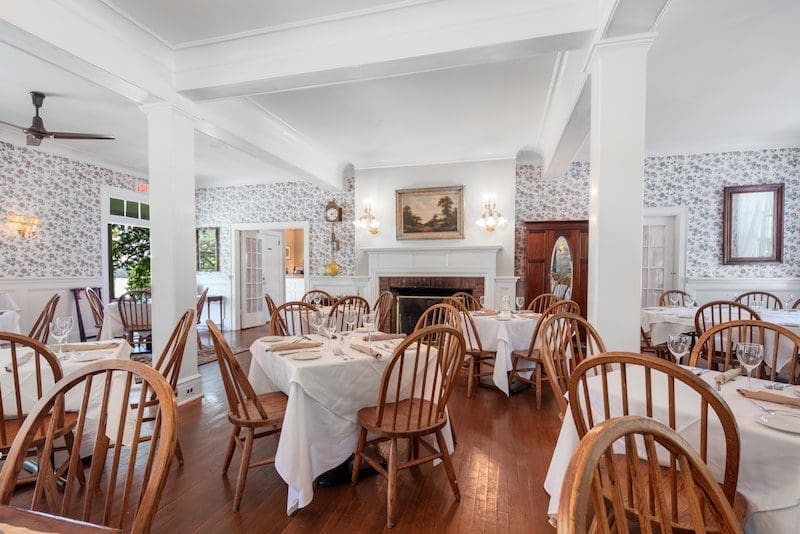 Menu Highlights
Signature dishes on their lunch menu include favorites like Chetookbook Oysters on the half shell; Lamb Meatballs with tzatziki and crumbled feta; the RHI Lobster Roll; Shrimp Cocktail; and more.
Dessert includes their White Chocolate-Lime Cheesecake with blackberries and caramel sauce; Bittersweet Chocolate Cake with bourbon butterscotch, chocolate gelato, and pistachio tuile; Strawberry Rhubarb Cobbler with vanilla gelato; and others.
Coffee, tea, espresso, and cappuccino as well as after dinner cordials are available for dessert pairings.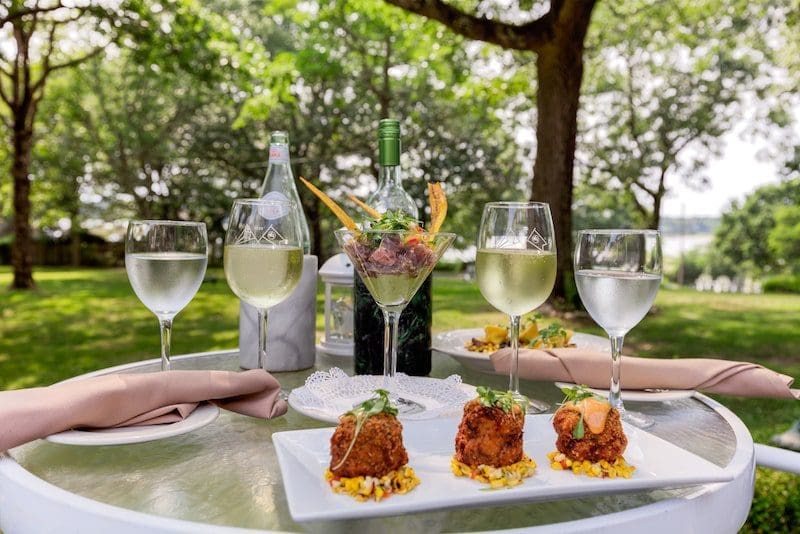 Come Fly Away
Ram's Head Inn has recently introduced a unique global dining experience: Come Fly Away. Each week, their special Fall Fly Away menu will feature flavors from four different European destinations. These will highlight the best of small town country cuisine. France, Spain, Brazil, and Germany are just a few of the upcoming featured European countries.
Live Music
Live music is a frequent celebration at the Ram's Head Inn and one of many reasons to stop in soon for a visit. Bands playing at the Inn are Who Are Those Guys, Sunday jazz by Unsung Heroes, Jon Divello and Chris Tedesco, Hoodoo Loungers, and Sunday jazz with Vanessa Trouble and Steve Salerno.