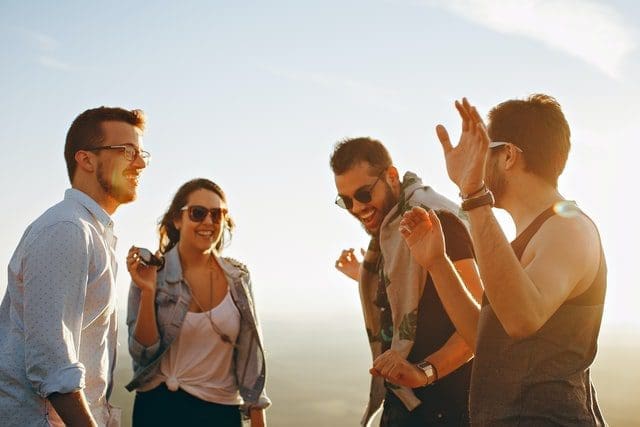 Traveling is a fantastic experience for those who want to broaden their knowledge and explore new places. However, there may be times when you find yourself stuck in one spot due to bad weather or unavoidable delays – so how do you keep yourself occupied during these unexpectedly longer last? The answer lies in planning! With a few intelligent and entertaining activities that don't require too much effort, you can ensure your travel experience is as fun as the journey. From writing down your experiences to learning new tricks, here are some top tips on easy ways to entertain yourself while traveling.
Read books – bring a book or download an e-reader app to help pass the time
Traveling can be a wonderful and exciting experience, but let's face it, sometimes it can also be long and tedious. That's why bringing a book or downloading an e-reader app can be the perfect solution to help pass the time. Whether it's a captivating novel, an informative biography, or a thrilling mystery, reading can take you to another world and make the journey fly by.
Plus, with the convenience of e-readers, you can carry an entire library in your pocket. Whether you're going winter camping or heading to the tropics, some of the best books for travel include:
On the Road

by Jack Kerouac

Into Thin Air by Jon Krakauer

The Alchemist by Paulo Coelho

The Beach by Alex Garland

Wild: From Lost to Found on the Pacific Crest Trail by Cheryl Strayed
Play games – pick up a travel-sized game for some interactive fun
Playing games can be an excellent way to break the monotony of travel and help pass the time in a fun and interactive way. Many games, such as card games, board games, and even electronic games, can be played on the go. There are plenty of travel-sized options available, which make it easy to transport your favorite game wherever you go. They're usually small enough to fit in your pocket or bag for easy storage.
Next time you find yourself stuck in one spot during your travels, why not play a game and have fun with friends? Whilst you can purchase travel-sized versions of popular games, plenty of free, downloadable apps let you play on the go. Whilst some offer classic versions of beloved board games, others are unique and provide a fun challenge.
Listen to podcasts or music – find your favorite tunes and listen away
Make traveling more fun by listening to your favorite tunes or podcasts. Whether on a long flight or a short commute, there's always something to listen to that can help pass the time. With so many options available, you will find something that catches your interest. There's no shortage of entertainment, from the latest chart-topping hits to in-depth discussions on various topics.
So go ahead and put on those headphones and get lost in your little world while traveling. The time will fly by! The best part is that with streaming services, you no longer need to download your music and podcasts in advance. You can have access to them anywhere, even when you don't have an internet connection.
Some of the best podcasts for travel include:
The Road to Now

Armchair Explorer

Ear Hustle

Travel Stories Podcast

Adventure Travel Podcast

Zero to Travel Podcast
Keep a travel journal – document your adventures and experiences for future reference
Picture this: you're exploring a new city, meeting new people, and having experiences that will last a lifetime. Yet, what happens when you return home, and the memories start to fade? This is where a travel journal comes in. By documenting your adventures and experiences, you can capture your trip's sights, smells, tastes, and emotions, allowing you to relive them long after you've returned home.
From jotting down the name of the best gelato you've ever tasted to sketching the view from your hotel room, a travel journal is a perfect way to capture the magic of your travels and ensure that the memories last a lifetime. So, why not give it a try on your next trip?
Your travel journal can include anything from sketches, notes, and photos to tickets, menus, and souvenirs. Don't forget to add stickers and a few personal touches to make the journal even more special. The finished product will surely be a priceless keepsake you can look back on for years. Whilst you can keep a physical journal, plenty of apps and websites are available that let you document your travels digitally.
Learn a new language – use free apps like Duolingo to learn as you go
Have you ever dreamed of traveling to a foreign country and speaking the language fluently? The good news is that you don't have to be born bi-lingual to make that dream come true. With the help of free language learning apps like Duolingo, you can learn on the go, right from your phone or tablet. Imagine walking through the colorful streets of Paris, ordering croissants and coffee in French without hesitation. Or strolling through the Tokyo markets, haggling with the vendors effortlessly.
Learning a new language helps you connect with locals and adds a whole new level of richness to your travel experience. So why not make the most out of your trip and give it a go with Duolingo? Whilst you may not be fluent in the language overnight, every new word and phrase is one step closer to achieving your goal.
Place a few bets – have some fun and make your travels even more exciting
Want to add a bit of excitement to your travels? Why not try your luck with a few bets? Whether it's a friendly wager with friends or an online betting site, placing some bets can make your trip even more exciting. The best part is that you don't have to be an expert gambler—take a few small risks, and if luck smiles on you, you may just end up with a bit of extra spending money.
However, be sure to bet responsibly and never gamble more than you can afford to lose. Use a guide like a Paddy Power Guide to get you started, as this will help you decide which type of betting is best for you. The key is to have fun and keep your wagers small and manageable. That way, you can enjoy the thrill of betting without placing yourself at financial risk.
Take lots of photos – capture all those fantastic sights for lasting memories whilst you travel
As you embark on your travels, you will undoubtedly come across incredible sights you will want to remember forever. The best way to do this is to take lots of photos. Whether it's a towering landmark, a scenic landscape, or a candid moment that took your breath away, capturing these moments with your camera will ensure they stay with you for years. Don't hesitate to snap away and document your journey thoroughly. These photos will serve as a visual reminder of your adventure and allow you to relive those special moments anytime.
Be sure to pack your camera and take many photos – your future self will thank you. The best part is that social media lets you share your pictures with the world. Not only can you look back on them in the future, but you can also inspire others to follow your lead and explore new places.
Make some friends – strike up conversations with locals and other travelers to make the journey more enjoyable whilst you travel
Traveling can be exciting, but it can also feel lonely sometimes. That's why it's important to strike up conversations with locals and other travelers to make your journey more enjoyable. Not only can you learn about the place you are visiting from a different perspective, but you can also make some new friends along the way. It's incredible how a simple conversation can lead to a lifetime of memories and experiences.
The next time you're on the road, open up and start a conversation with someone new. You never know what kind of adventure it might lead to. The world is full of amazing people, so make sure you take the time to get to know a few of them!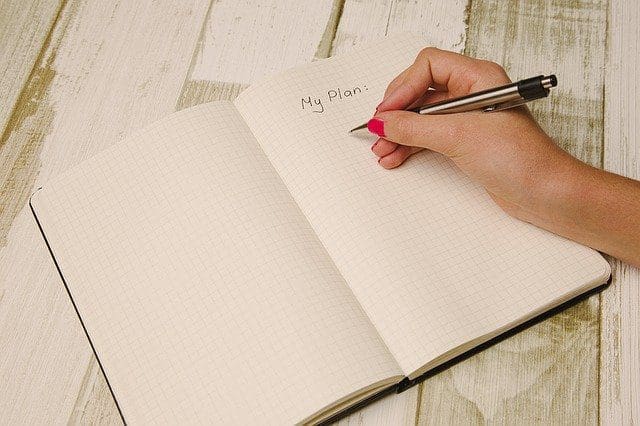 To sum it up, traveling is a great way to explore and broaden your perspectives on the world. Taking the time to make the most of each journey is essential to ensure maximum enjoyment. By reading books, listening to podcasts or music, keeping a travel journal, learning a new language, placing a few bets, taking lots of photos, and making some friends along the way – you will surely get a fantastic experience filled with many unforgettable memories! With this brief guide to traveling, you can now feel confident in planning future trips as you gather more knowledge and experience. So why not pick your gear and prepare for your next big adventure?