What could be better on a hot day than a buttery bun full of cool, delicious lobster? Lobster rolls are a traditional summer staple served throughout New England and Long Island. While the most orthodox recipes call for cold lobster in drawn butter or mayonnaise on a toasted hot dog bun, some kitchens are breaking the mold, with mouth-watering results. Below we highlight the favorite lobster rolls across the North Fork of Long Island and which restaurants serve them.
Port Waterfront Bar & Grill
The lobster roll at Greenport's Port Waterfront Bar & Grill does not stray too far from the traditional, but it also does not disappoint. The addition of lemon dijonnaise elevates the sandwich and the herbs give it a botanical, refreshing flavor. That combined with the views of Greenport harbor make it a worthy stop. Port Waterfront Bar and Grill is open Wednesday through Monday 12-9pm. 631-333-2501
Halyard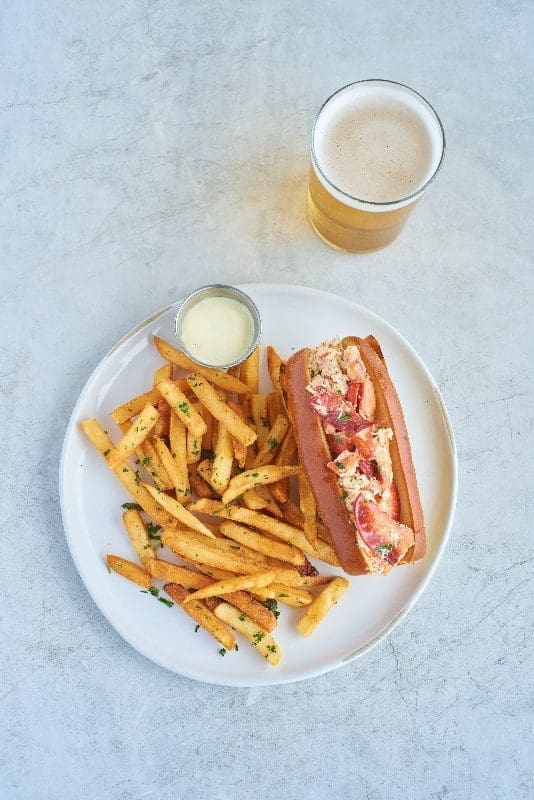 Bold and unusual, the lobster roll at Halyard in Greenport boasts some eclectic ingredients. The lobster is mixed with house-made mayo and Old Bay seasoning and rests on a grilled hokkaido milk bun. The pillowy Japanese bread balances the bite of the Old Bay beautifully. The roll comes with French fries. The Halyard Restaurant is open every day for lunch from 12-3pm. Dinner is served 5-9pm Monday through Thursday, and 5-10pm Friday and Saturday. 631-477-0666
Waypoint
With a number of outdoor tables and waterfront views, Southold's Waypoint Restaurant is a destination all its own. Aromatic herbs take the chilled lobster salad on the Waypoint's lobster roll to another level. A bed of fresh bibb lettuce lends the sandwich a crisp texture. The side of hot fries brings the dish full circle. Waypoint is open Tuesday and Thursday 12-10pm, Friday – Saturday 12-11pm, and Sunday 12-9pm. 631-765-6373
Love Lane Kitchen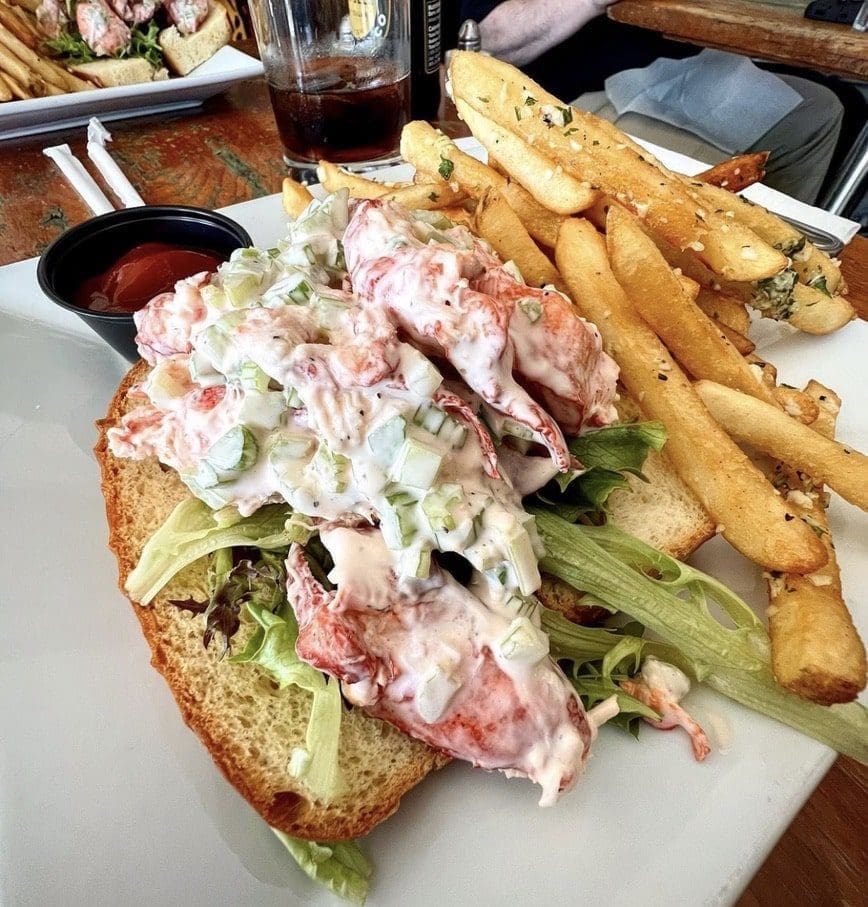 It should be no surprise that a beloved landmark restaurant like Mattituck's Love Lane Kitchen has a lobster roll to match its reputation. Lobster salad mixed with celery and mayonnaise is tucked onto a buttery, toasted brioche roll. The traditional recipe is transported by the sweetness of the bread, and the side of garlic fries makes this heaven on a plate.
Love Lane Kitchen is open Friday through Monday 8am to 9pm and 8am to 4pm Tuesday and Wednesday. 631-298-8989
Jerry and the Mermaid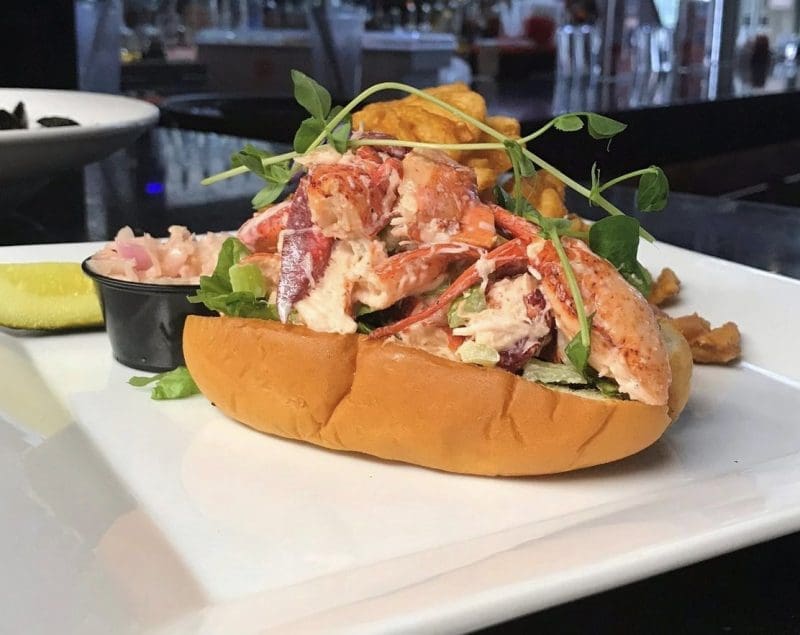 This gem, tucked away on the east end of main street in Riverhead, serves a choice of hot or cold lobster rolls. For the cold sandwich there is chilled lobster mixed with celery, a touch of mayo and a secret spice blend. The warm lobster roll boasts lobster meat poached in clarified butter. Each sandwich comes with green leaf lettuce and is served on a toasted brioche bun. They are served with hot fries, coleslaw and a pickle.
Jerry and the Mermaid is open Sunday through Wednesday 11am-9:30pm and Thursday through Saturday 11am to 10pm. 631-727-8489