Many families are busy arranging their yearly family trip at this point of the year. It may be challenging to choose the best spots, especially when you have to consider a place that appeals to everyone in the family. Luckily, technological advancements have made everything from learning about other places to finding excellent prices on travel and lodging much simpler. Here are some tips to help you decide and get started in planning your family vacations.
Consider the length of vacation
When deciding on a family vacation site, the first thing that you have to figure out is how long your trip will last. If you just have a week or fewer to create lifelong experiences, you might want to consider a place that is much closer to home. However, if you have more than a week to spare, you may fly off to tropical locations without having to spend a significant chunk of time just to travel to your destination.
Decide where to go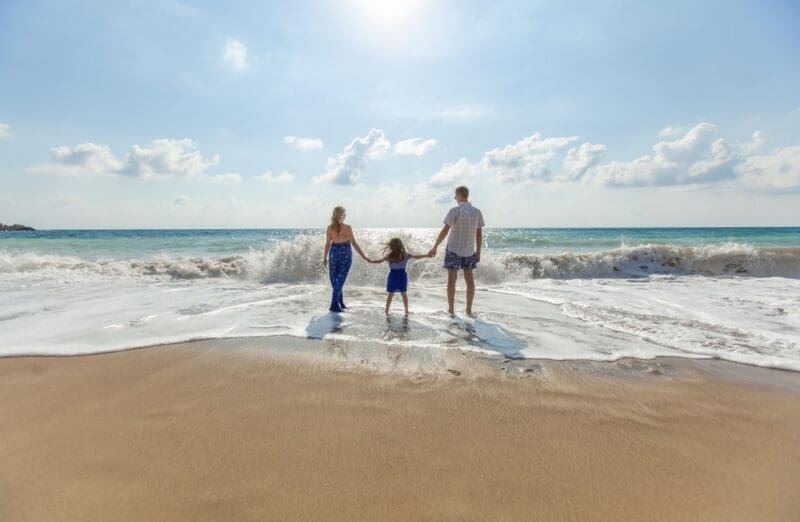 It's difficult to choose a vacation spot as there are other considerations to make, including the type of experience you want to have, your travel budget, the sites you'd like to visit, and the preferences of both parents and children. Making a list of what everyone enjoys and the things you love doing together is a fantastic place to begin.
All of these details will come in handy when considering where to go, whether it's for lengthy walks, visiting museums or exploring historical sites. If you're on a trip with family members who don't live nearby, you may engage them in the planning by sending an email poll or having a video call from your phone to gauge their preferences.
Research the places before listing down the possible destinations, so you can have a clearer view of what you can expect when you arrive.
Plan the dates
When it comes to travelling, the time of year matters as costs, weather, and crowds vary based on each destination's tourist season. Most families prefer to travel during the summer, which might be considered peak season in several areas. On the other hand, summer in the Caribbean is linked with shoulder season travel, when you can expect lower pricing and fewer people on the beach. Summer is also an excellent season to travel because the children will be on a break from school. Another alternative is spring break, as well as wintertime vacation.
Research on flight times
When you have small children, likely, they won't cope as well as you would want with a lengthy journey. If you're travelling internationally, it's a good idea to look up flight timings and make sure you can catch a direct trip.
The very last thing you need is a long flight with a group of children who will become bored and irritable fast. Additionally, changing flights and spending additional time waiting at airports is definitely not the best option. If you are going with toddlers, it's worth looking at destinations that don't need lengthy flights or several airline transfers.
Accommodation
The possibilities for family vacation accommodations are unlimited, but the options may be a little limited when you're travelling with children. Family travels would require you to choose a hotel, resort, villa, or another type of lodging with all the necessary facilities.
If you choose to stay at a hotel or resort, you should inquire about the cost of entertainment and additional activities. In some hotels, several activities might already include the price of your stay. There are numerous fantastic all-inclusive family resorts with waterparks at Beach Resorts to choose from. Because these resorts are all-inclusive, families may stick to a strict budget. On the other hand, if you're visiting Mykonos and you prefer to stay in a villa, there are a lot of Mykonos villas you can rent, big enough to accommodate you and your family.
Find locations where you can create

unforgettable

memories together
Consider a destination where your family will have the most memorable experiences. As we all know, travelling with your family, custom photographs are unavoidable. Making memories lasts at home with your holiday photos is one method to make your vacation more fun. As a result, this will serve as a constant reminder of a memorable vacation experience.
Hence, it is best for you to find a location where you may have a unique experience that will compel you to bring your camera for extraordinary images. These one-of-a-kind objects may be incorporated into your home's decor.
Start saving up
Saving money is a crucial component of travel that may determine the type of holiday you will have. The more funds you put in and the longer you save up before you travel, the more activities you'll be able to do during the whole trip. Be practical about how much money you can put aside each week or month. The amazing part about saving up is that the earlier you start, the sooner you'll be able to achieve your objective!