Are you looking for a destination that offers a rich blend of history, natural beauty, culinary delights, and vibrant culture? Look no further than Virginia, the birthplace of a nation and a state that proudly showcases its wonders to all who visit. From the historic charm of Colonial Williamsburg to the breathtaking landscapes of Shenandoah National Park, Virginia has something to offer every type of traveler. In this article, we will take you on a virtual journey through the wonders of Virginia, providing tips on how to make the most of your visit and create unforgettable memories.
Discover the Historic Charm
When it comes to historical attractions, Virginia is in a league of its own. One must-visit destination is Colonial Williamsburg, a living history museum where visitors can step back in time to the 18th century. As you walk the streets of this meticulously preserved town, you'll encounter costumed interpreters, historic buildings, and immersive experiences that bring the past to life. Don't miss the Governor's Palace, with its grand architecture and lush gardens, or the Capitol Building, where key decisions were made during the infancy of the United States.
Another iconic historical site in Virginia is Monticello, the former home of Thomas Jefferson. Set atop a hill in Charlottesville, Monticello showcases Jefferson's architectural brilliance and reflects his intellectual pursuits. Take a guided tour to explore the stunning neoclassical design, intricate gardens, and Jefferson's personal library, which housed over 6,000 books. Monticello is a testament to the brilliance of one of America's founding fathers and is a must-see for history enthusiasts.
Immerse Yourself in Natural Beauty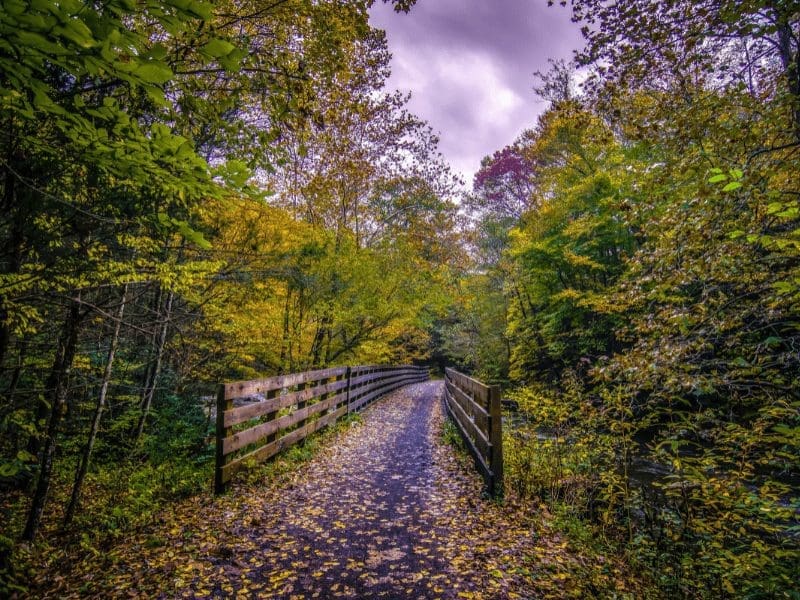 Virginia's natural beauty is nothing short of awe-inspiring. One of the state's crown jewels is Shenandoah National Park, a vast wilderness nestled within the Blue Ridge Mountains. With over 500 miles of hiking trails, scenic drives along Skyline Drive, and panoramic vistas, Shenandoah is a paradise for outdoor enthusiasts. Don't miss the challenging hike up Old Rag Mountain, which rewards you with breathtaking views, or the tranquil beauty of Dark Hollow Falls.
For those seeking more mountain adventures, the Blue Ridge Mountains offer an abundance of opportunities. Explore the Appalachian Trail as it winds through Virginia, or visit McAfee Knob, one of the most photographed spots on the entire trail. If waterfalls are your thing, make sure to hike to Crabtree Falls, one of the tallest cascading waterfalls east of the Mississippi River. Whether you're an avid hiker or simply enjoy taking in nature's splendor, Virginia's mountains will leave you in awe.
Another way to immerse yourself in nature while enjoying a golf vacation in Virginia is by exploring the state's top-notch golf courses. Virginia is also home to some stunning golf destinations that combine nature's beauty with the sport's thrill. You can find golf vacation packages in Virginia that offer a perfect blend of challenging fairways and breathtaking views. Imagine playing a round of golf surrounded by rolling hills, scenic lakes, or even along the coastline. Not only will you get to improve your swing, but you'll also have the opportunity to soak in Virginia's natural beauty.
Indulge in Culinary Delights
When it comes to culinary delights, Virginia offers a diverse array of flavors that will satisfy even the most discerning palates. From farm-to-table restaurants to award-winning wineries, the state is a paradise for foodies and wine enthusiasts. Indulging in culinary delights is not just about satisfying your taste buds; it's also an opportunity to immerse yourself in the local culture and history.
One way to enjoy the wonders Virginia has to offer is by exploring its thriving wine country. With over 300 wineries and vineyards, Virginia has emerged as a premier destination for wine lovers. From the rolling hills of the Shenandoah Valley to the picturesque landscapes of Loudoun County, the vineyards in Virginia offer not only exceptional wines but also stunning views. Many wineries offer tastings and tours where you can learn about the winemaking process and indulge in the flavors of Virginia's finest vintages.
In addition to its wine scene, Virginia is also known for its vibrant food culture. Whether you're craving Southern comfort food or international cuisines, you'll find a wide range of options to satisfy your cravings. Richmond, the capital city of Virginia, is a culinary hot spot with its eclectic mix of restaurants and food markets. From traditional dishes like fried chicken and biscuits to innovative creations from acclaimed chefs, Richmond's food scene is a gastronomic delight. Exploring Virginia's culinary delights is not just about enjoying delicious food; it's an opportunity to experience the unique flavors and traditions that make this state so special.
Experience Vibrant Culture and Arts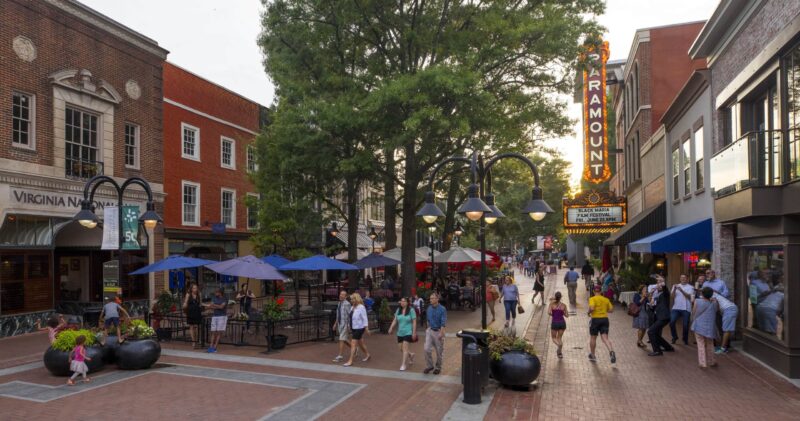 In addition to its historical and natural wonders, Virginia is home to a thriving cultural and arts scene. The Virginia Museum of Fine Arts, located in Richmond, houses an impressive collection of art spanning thousands of years. From ancient Egyptian artifacts to renowned European paintings, the museum offers a journey through art history. Be sure to check out the special exhibitions, which showcase contemporary artists and thought-provoking installations.
If you happen to visit Virginia in April, don't miss the Virginia International Tattoo, one of the largest military music spectacles in the world. This annual event brings together international performers, military bands, and precision drill teams for an unforgettable celebration of music, dance, and patriotism. From bagpipes to marching bands, the Virginia International Tattoo is a feast for the senses that will leave you feeling inspired and uplifted.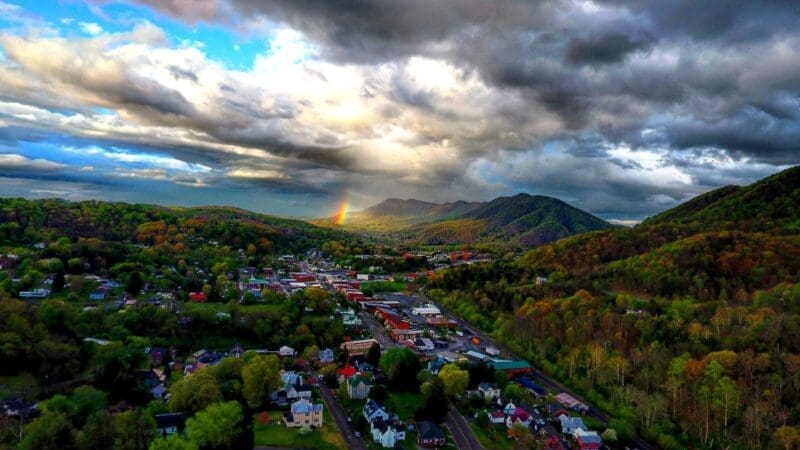 Virginia truly is a destination that has it all. Whether you're a history buff, a nature lover, a foodie, or an art enthusiast, the wonders of Virginia will captivate your heart and mind. From the historic charm of Colonial Williamsburg to the natural beauty of Shenandoah National Park, the state offers a diverse range of experiences that cater to every interest. So, plan your visit, prepare your camera, and get ready to embark on a journey of discovery in Virginia. 
There's no doubt that this state has something for everyone, and with its rich history, breathtaking landscapes, delicious cuisine, and vibrant arts scene, you're sure to create unforgettable memories. Pack your bags and get ready to enjoy the wonders Virginia has to offer!