Many cities across the globe stand out for their culinary offerings and extensive food scenes. The United States is home to many towns that incorporate cultural influences from around the world to build menus worth enjoying time and time again. 
To minimize any potential issues from securing your holiday funds, be sure to buy USD before leaving on your food lovers' dream holiday Stateside.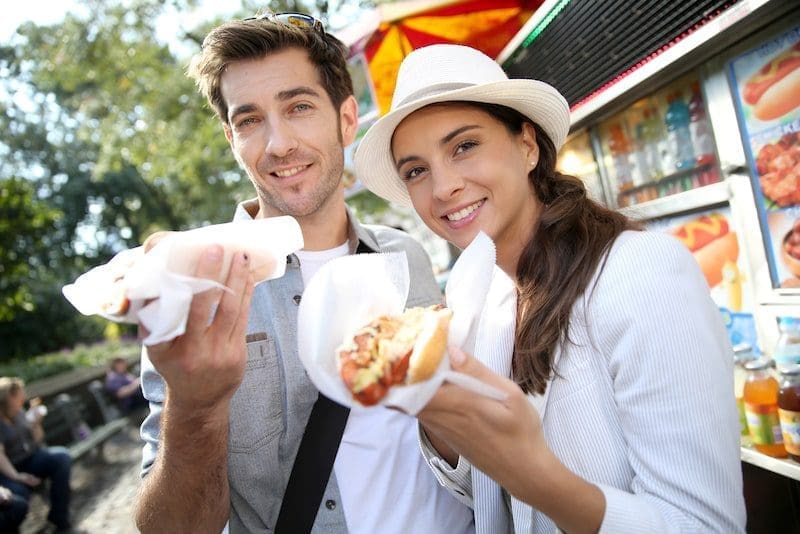 New York, New York
New York is a melting pot of cultures, and nothing represents this mix of cultures and countries better than the food scene. Within the 300 square-mile radius, you can experience any cuisine you can think of, from authentic dim sum to famous new york bagels and deli sandwiches from one of the dozens of Jewish delis located across the city. 
Make your way through the five boroughs to make the most out of your visit, with a stop in Queens for Greek and Himalayan treats, Brooklyn for a taste of Polish pastries, and the Bronx or Staten Island for traditional Italian delights. 
Tuscon, Arizona
Tucson was the first city in the United States to be classified as a UNESCO City of Gastronomy in 2015. Today, this desert city continues to impress food lovers across the world with its unique and recognizable Native American and Mexican offerings that date back thousands of years. 
The best restaurants take locally sourced ingredients and transform them into delicious meals and refreshing drinks to enjoy, reflected by the popularity of prickly pear margaritas and nopales (edible cacti). Downtown Tuscon has over 85 bars and restaurants to visit, with 13 more eateries joining the scene in 2023. 
San Fransico, California
The City by the Bay is the most restaurant-dense city in the country, with dozens of Michelin-starred eateries, including Atelier Creen, known for Haute French cuisine, and Mister Jiu's, which features contemporary Chinese-American fare. 
For something more casual, the Ferry Building Marketplace is filled with local food vendors offering delicious artisan bread, handcrafted chocolates, and ultra-fresh seafood. Finally, sample sourdough baked goods before you leave this magical and hilly city.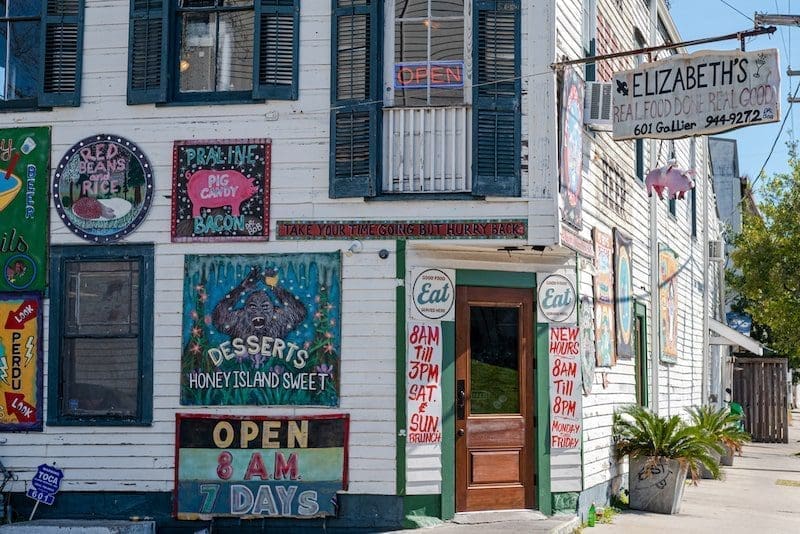 New Orleans, Louisiana
New Orleans is an important historical city located along the southern coast of America. With heavy influences from Europe, Africa, and the Caribbean, the food scene reflects this diverse community in the perfect way. From savory staples like jambalaya, crawfish etouffee, and muffulettas to sugar-covered beignets, you will not be short of tasty treats to enjoy while taking in the city's bustling live music and lively nightlife. 
Be sure not to skip the famous cocktail, the Sazerac that can be ordered at the Roosevelt Hotel to complete this expansive food adventure. 
Houston, Texas
Houston is considered the most diverse city in America, and it is no surprise that the food scene delivers the perfect dish for every palate. Viet-Cajun fusion at Crawfish & Noodles and Southeast Asian-Latin American cuisine from Hawker Street Food Bar are just two of the many places found here at the Post Market.
Houston has a food truck scene that is quickly growing in popularity, but never fear. While the convenience of food has grown significantly, the quality on offer remains the same. 
Chicago, Illinois
While Chicagoans may be ultra-passionate about their deep-dish pizzas and ketchup-free hot dogs, there is plenty more on offer when you visit the windy city. Chicago boasts over 50 James Beard Award winners and 20-plus Michelin-star restaurants from which to choose, guaranteeing a top-class meal regardless of your preferred cuisine. 
Make a stop at the 24,000-square-foot Chicago winery, complete with a winery, restaurant, bar, and events space, or the Kindling, a live fire show kitchen held by Jonathan Sawyer, a James Beard Award winner. Alternatively, visit the famous Michelin Star Alinea, known for its creative multi-course tasting menu.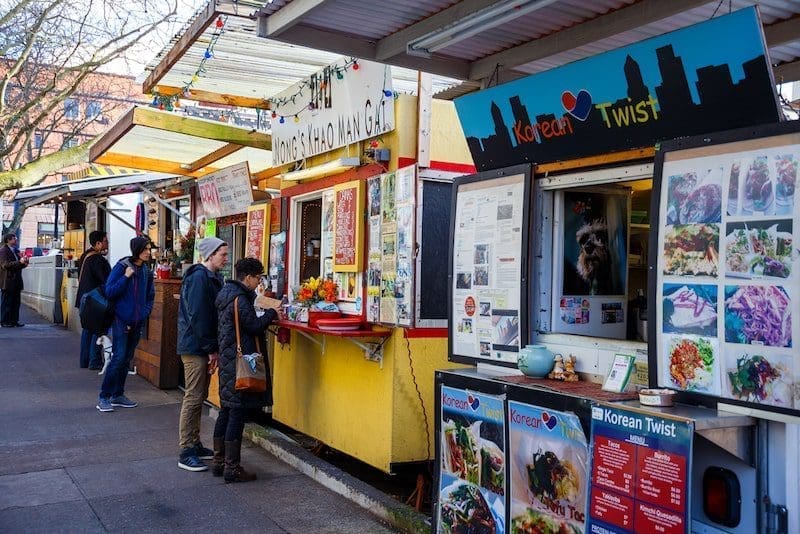 Portland, Oregon
Located in the meeting spot of the Willamette Valley and the Columbia River Gorge, Portland is known for its bustling wineries and extensive food cart culture, making it a prime destination for food lovers. The city is known for supporting and indulging in vegan cuisines, often setting the trend that later spreads to the rest of the county. 
For fresher than fresh produce, thanks to decreased pollution compared to many other food cities across the U.S., you will have an endless amount to choose from at the many farmer's markets around town. Alongside these fun locations are many world-class restaurants and wineries to enjoy for the entire family. 
Louisville, Kentucky
Louisville may be known for its bourbon, but its food scene is not something that should be skipped. With more than 2,500 restaurants, several award-winning chefs, and iconic alcohol to enjoy, it will surely delight all foodies. 
The Urban Bourbon Trail will take you to the best bourbon bars and restaurants, over 40, to be exact. If you struggle to hit them all, be sure to visit Jockey Silks Bourbon Bar, Merle's Whiskey Kitchen, and Doc Crow's Southern Smokehouse & Raw Bar. Before leaving here, treat yourself to the city's signature dish, the Hot Brown. A delicious open-face sandwich with turkey, bacon, tomatoes, and a Mornay sauce, first made in the 1920s.