Winter outdoor dining is a trend that is taking New England by storm and Connecticut is no exception. Fairfield County is home to a number of unique dining experiences that feature igloos for fun and festive winter dining.
Here are a few igloo dining destinations we highly recommend in Fairfield County, Connecticut.
Rizzuto's Oyster Bar & Restaurant
Westport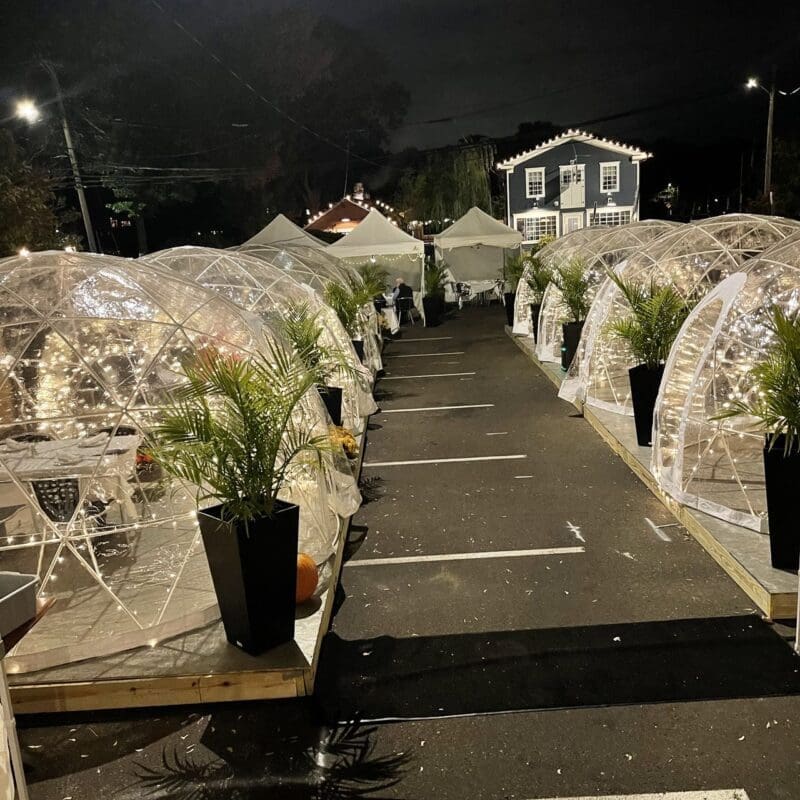 Rizzuto's Oyster Bar & Restaurant in Westport is known for its Italian cuisine and classic New England favorites such as oysters, lobster rolls, and a raw bar. In the spirit of embracing all things seasonal, one of the qualities Rizzuto's is known for, the restaurant began offering Igloo dining last winter and is doing so again this year.
Rizzuto's offers ten festively decorated heated igloos that can each accommodate up to eight dining guests.
Sign of the Whale
Stamford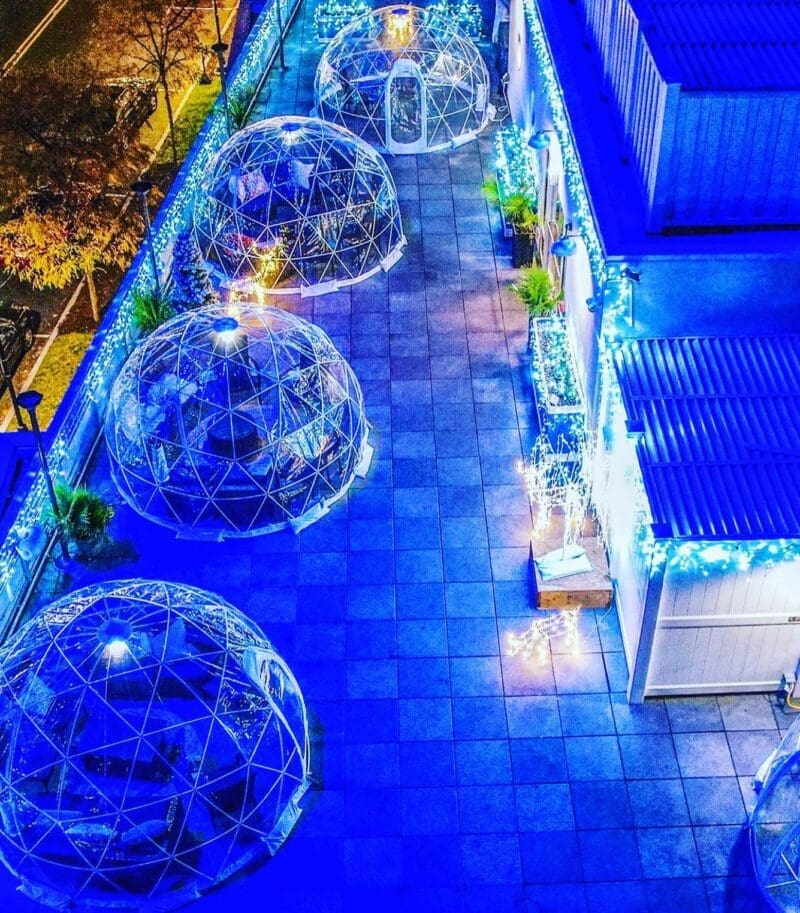 Sign of the Whale in Stamford is known for inspired twists on comfort food favorites and fun seasonal cocktails has installed cozily furnished igloos decorated in a winter theme. Igloos can accommodate up to eight guests and there is a $50 food and drink purchase minimum per guest.
The Wheel
Stamford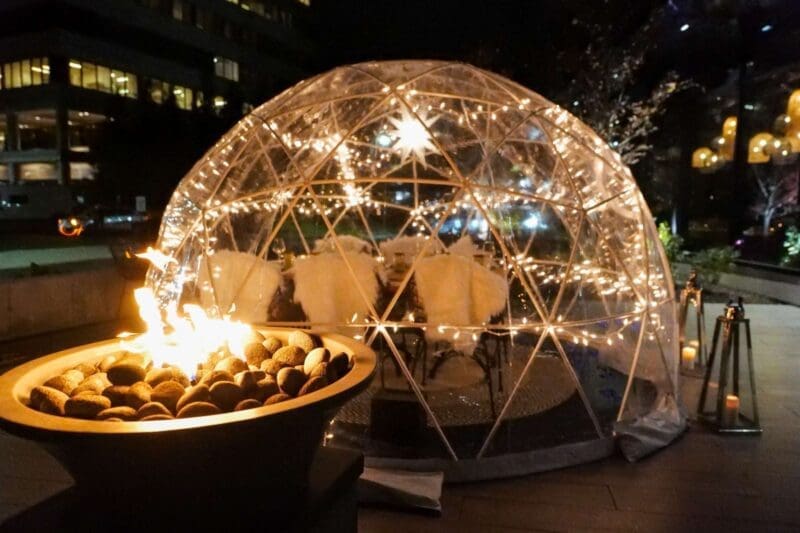 The Wheel in Stamford, Connecticut is all about keeping things local. With a menu featuring local ingredients, a rooftop garden providing a portion of the restaurant's produce, and a revolving menu of local craft beer and spirits, dining at The Wheel is a great way to support local food and beverage purveyors.
This winter, The Wheel, located in southern Fairfield County, has installed heated igloos where parties of four to six can enjoy seasonal treats such as fondue or build-your-own smores.
Puerto Vallarta
Danbury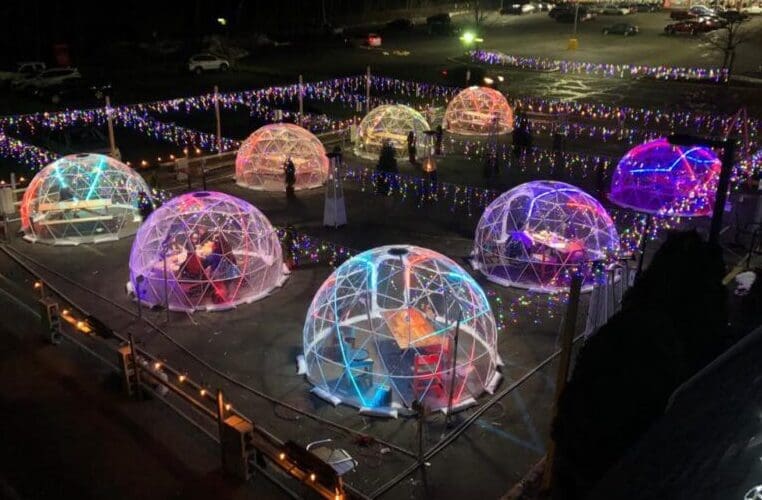 Puerto Vallarta serves authentic Mexican cuisine, including tacos, burritos, quesadillas, moles, enchiladas, frijoles, and a selection of authentic Mexican soups. ​​At Puerto Vallarta's anbury location, guests can now enjoy Puerto Vallartas' fabulous fare in outdoor Igloos.
The restaurant experimented with igloo dining last winter and has expanded the program this winter due to unprecedented success. To enjoy igloo dining at Puerto Vallarta you must have a reservation. Guests must arrive in parties of four to eight.
While igloos are only available at the Danbury location, there are additional Puerto Vallarta locations across Connecticut. Puerto Vallarta also has restaurant locations in Avon, Fairfield, Middletown, Newington, Orange, and Southington.