A vacation should leave you feeling relaxed and rejuvenated. If you come back from a vacation stressed and tired more than before, a reevaluation of your approach to vacations should be done. Create the perfect and relaxing vacation as it will refresh your body and mind from the daily hassles. The daily routine can cause you stress which results in health problems such as heart conditions and headaches. Plan a relaxing vacation and rejuvenate. Here are a few ways you can create a relaxing vacation.
Choose Your Destination
The perfect and relaxing vacation should be planned out comprehensively. The first thing to consider should be your destination. As you explore Koloa Landing Resort, for example, you can see that the relaxation options are endless. Consider the unmatched amenities with tranquility pools to help you relax. Your vacation should entail visiting parks and beaches, hiking, and experiencing energetic and vibrant places. Choosing a destination can be quite a daunting task because there are many options. You cannot exhaust all the places within your vacation period.
To avoid confusion, you can start with the places you wish for most. You may also be interested in destinations with various unique features, such as tropical deserts, boozy getaways, or oceanic scenery. For instance, if you want a relaxing vacation in the tropical, the Caribbean region would be a perfect choice. If you want deserts and sand drives, then Dubai fits your destination preference perfectly. The destination of your dreams can be found if you thoroughly research and narrow down your options. 
Set a Budget
One mistake you can make when planning for a vacation is to underestimate the need to have a realistic budget. You are planning for a relaxing vacation therefore you should be sure to plan for an affordable vacation. You wouldn't want to be stressed by the lack of finances when you want to enjoy an activity or run out of cash before your vacation is over. The basics of a vacation budget that everyone plans for include transportation, accommodation, and food but they often forget about tourist activities, souvenir shopping, and other unexpected expenses.
You must plan for unexpected expenses such as a tour guide to take you through a foreign city, or when you need to buy an essential that you forgot at home. You will be able to perfectly combat a stress spike when you adequately plan for the necessary and unexpected costs. Plan your budget around the activities you can afford to avoid unnecessary pressure. Keep in mind that after you are done with your vacation, other expenses await you at home. You may plan for immediate needs that require your attention after the vacation so that you would not regret going on that vacation. Setting a budget for the activities you will engage in ensures your expectations are in order.
Pick Travel Partners
Sometimes a vacation matters most and becomes more relaxing when you accompany the people you adore, be it your family, lover, or friend. Consider your travel partner(s) and include them in the vacation planning by asking them about their preferred destinations. If your destinations are different, you could come to a consensus and choose a place you all wish to visit. However, it does not mean that solo travel cannot be perfect and relaxing. Many people are embracing solo travel with an aspiration to make new friends on vacation. A solo trip can be dynamic and it would be easy to change activities you had planned to include some new adventures being explored by your new friends.
A solo trip is advantageous because when you meet up with others and choose to have the same thrilling adventures, everyone is on their own budget. On the contrary, a family vacation includes a more disciplined plan with a precise schedule of the activities and destinations you intend to visit. When traveling as a family, you cannot veer off your plan and become picky.
Research Travel Deals
Travelers fall into two categories, savvy budget travelers and premium and extravagant travelers. For savvy travelers, researching travel deals is an added advantage to having a solid traveling budget. Travel deals are a perfect way to have a perfect getaway because you will save more than you'd if you sponsor your whole vacation. However, be wise not to get pressured to visit destinations you would not enjoy just because of some popped-up discounts and offers. Countless online deals would allow you to compare deals and prices of various travel agencies. These deals also include hotel room bookings that are cheap and affordable or vocational rentals on offer. 
Unplug From Work
Relaxing on your vacation means you unplug from work. Have a clear mindset of only seeking enjoyment on your vacation. You cannot have one eye on reminders, memos, and emails and expect to relax and enjoy your vacation. Be sure to keep everything else paused until you return to work. A vacation is not a place to think about any pending projects. Instead, use that time to help your brain relax and refresh, so you will have great ideas when you embark on your projects.
If you are a boss, you may delegate duties to your employees before you head out because you cannot afford to have a consultation just when you are about to go paddle boarding. As a boss, you may not completely cut off work communication, but you can limit the time you get involved with work. Employees should ask for time off to help them plan their vacations perfectly. Employees are entitled to time off to allow the brain to refresh. Be sure to submit your request before your planned vacation dates. Ensure you have completed your projects before you go on vacation to avoid untimely calls back to work. 
Decide When You Will Go
The time you set for your vacation is critical. If you are an introvert, you would want to choose a time when the tourist destinations are not flooded due to the common holidays. Choosing the perfect timing also ensures that you can have subsidized pricing for the destinations. When the demand is high, the prices may be inflated making it very costly to have your vacation. So an off-season would be the best timing if you are having your vacation on a budget.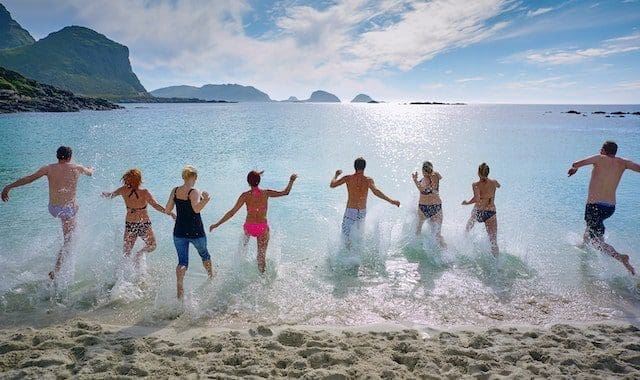 You cannot have a complete vacation without proper travel documentation. Have a checklist of all your documents. They include passports, VISAs, tickets, and travel insurance, to mention a few. Lack of some of these documents may land you into problems with the authorities or cut short your travel. If the physical documents are forgettable, you may opt for more digitized documentation, such as the tickets to various attractions. Have fun on your vacation and ensure you fully relax to rejuvenate.