Add some sugar and spice to your kitchen and home routine this holiday season. Our kitchen and home holiday gift guide highlights exactly what you need to upgrade your kitchen.
From sustainable kitchen gadgets and cookware to baking accessories and handmade dinner plates, our holiday gift guide has lots to discover. These gifts are perfect for everyone from the best host to a professional chef.
All the Restaurants
John Donohue, a former New Yorker magazine editor turned self-taught artist, has created All the Restaurants, which features a collection of signed, limited-edition prints of restaurants in Paris, New York, London, and Napa Valley. He has also drawn North Fork Table and Inn, a famous North Fork institution. and now Napa Valley. Donohue's drawings are also helping support hospitality workers and arts education.
Hand-drawn restaurants in his collection include but are not limited to Gatehouse Restaurant in Napa Valley, Balthazar in New York City, Ottolenghi Notting Hill in London, and Cafe de La Paix in Paris.
The signed limited-edition prints are perfect gifts for foodies, wine lovers, travelers, couples, families, and more.
Anolon Advanced Home 12.5″ Divided Grill/ Griddle Pan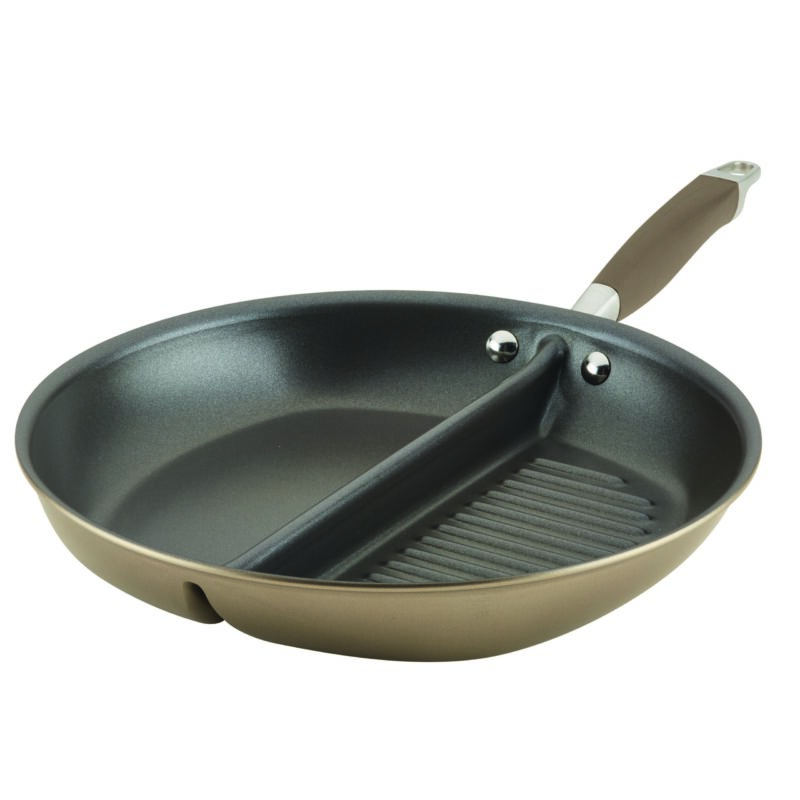 Take cooking to a whole new level with the ease of the Anolon Advanced Home 12.5″ Divided Grill/ Griddle Pan. Divide and conquer while enjoying a variety of dishes include seared salmon, sautéed sliced mushrooms, and asparagus. In the morning, grill sausage and farm fresh eggs for breakfast.
The skillet, designed for beautifully balanced heat, has a durable hard-anodized construction, and premium nonstick for the ultimate touch of cooking convenience.
Available in two colors: Bronze and Moonstone.
Casamia
Whether entertaining guests or spending a luxurious night at home, the cheese and charcuterie board by Casamia is essential for holiday party presentations and at home gatherings. The set also makes for the ultimate housewarming gift. Their marble & wood cheese board matches any interior for effortless coordination.
Pair the board with their ceramic cheese markers (set of 4). The cheese markers also come with a removable-ink pen for plenty of parties throughout the holidays. 
Lardera Coffee Roasters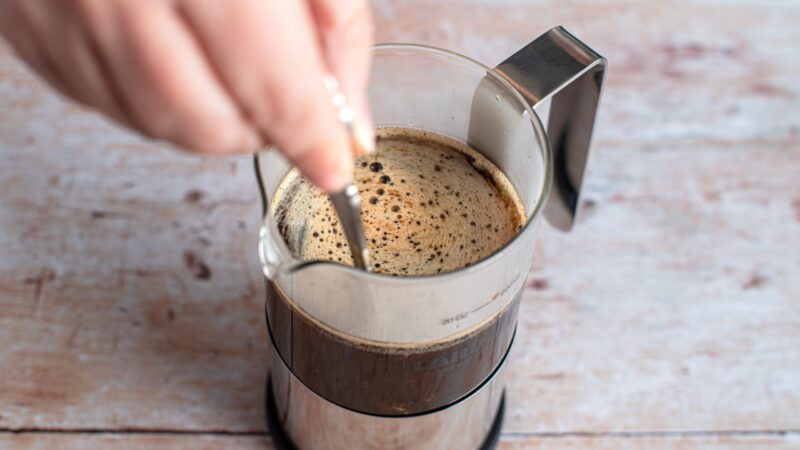 Mix up your traditional coffee routine with the French Press coffee maker by Lardera Coffee Roasters. Their French Press is modern borosilicate glass design with high-precision stainless steel plunger.
Brew 20oz of coffee effortlessly this holiday season. Plus, cleanup is just as easy! All items are dishwasher safe. Additional gift ideas include their Pour Over Coffeemaker and Cold Brew Pitcher.
Origami

 

Coffee

Brewer
Slow Pour Supply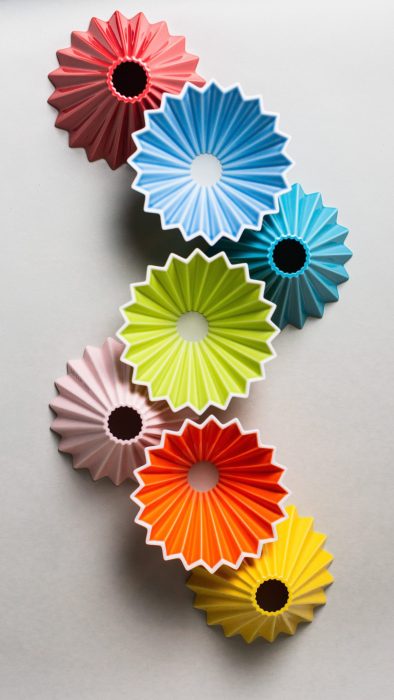 The
Origami
Coffee
Brewer is a porcelain brewer with over 400 years of history. This chic table brewer made of minoware clay that originates from Japan can brew up the perfect cup of
coffee
in no time.
In addition to crafting a beautiful cup of 
coffee
, the 
handcrafted drippers
 can be combined with any 
coffee
cup of choice and comes in a palette of vibrant colors to match any kitchen.
The Personal Chiller Mini Fridge
The Personal Chiller Mini Fridge is a compact personal fridge with an LED lighted mirror. The fridge is compact and fits perfectly on top of a vanity, bathroom counter, or bedside. With a 6-liter capacity and a removable, two-position adjustable shelf and inside door storage rack, the fridge is ideal for storing not just beverage cans and snacks but also organic, preservative-free skincare products, sheet masks, and beauty tools.
The mini fridge is also a great gift for new moms who can use the warm features to keep bottles ready-to-go in the nursery. The Personal Chiller Mini Fridge is also eco-friendly, with no use of freon and low energy consumption.
 Available at Walmart in White, Blue, Pink, and Black.
Rachael Ray Sittin' Pretty 12-Cup Egg Tray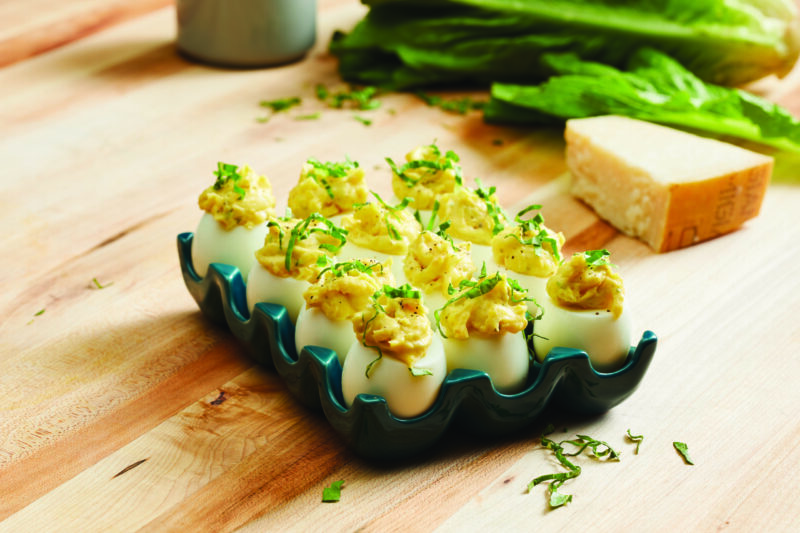 Display your deviled eggs in style for your holiday season gatherings. This durable ceramic tray by Rachael Ray features a contemporary design and bright color to present everyone's favorite hot and cold snacks in a new and accessible way.
Carry up to a dozen appetizers with versatility and style. Dishwasher, microwave, and freezer safe. The ceramic tray is safe up to 500 degrees Fahrenheit.
Available directly online at Pots and Pans.
Syosaku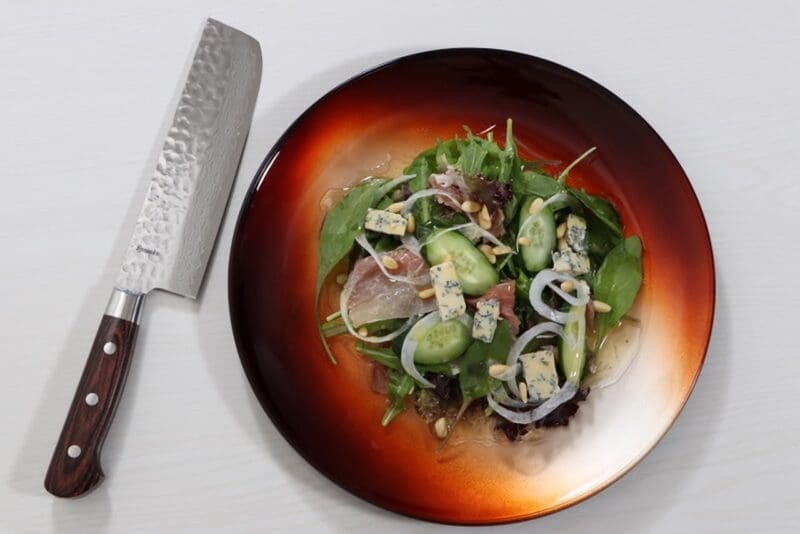 Syosaku creates some of the most beautiful and top-quality knives and Urushi glass plates, making for a perfect gift for the holidays. Perfect for the professional chef in your life to your favorite host, the Syosaku knives and plates are perfect for a striking kitchen display and an expertly cooked meal. In addition, their customizable features make them great for a long-lasting gift.
These knives are designed by Syosaku's founder, Toshi Sekiya, and artisans from Sakai, a port city in Japan with a centuries long history of forging knives dating back to the samurai era. Each knife can be custom ordered. Choose from a variety of different wooden handles, handles and select your personal engraving.
Their Urushi glass plates are works of art amongst themselves. Each vivid plate is crafted with a lacquer that has been used on wood in Japan for over 9,000 years. They undergo a one-month process of layering the Urushi, drying the lacquer, and painting.