A classic Hamptons mainstay has celebrated their grand reopening. The beloved Old Stove Pub in Sagaponack reopened their doors the first week of July with a new acclaimed chef, elevated menu, and plenty of live music. It comes as no surprise that dinner reservations book up days if not a week or more in advance.
We are proud to introduce the new and improved Old Stove Pub back into the community," exclaims owner and operator, Joseph DeCristofaro. "[We are] looking forward to a very special summer and fall."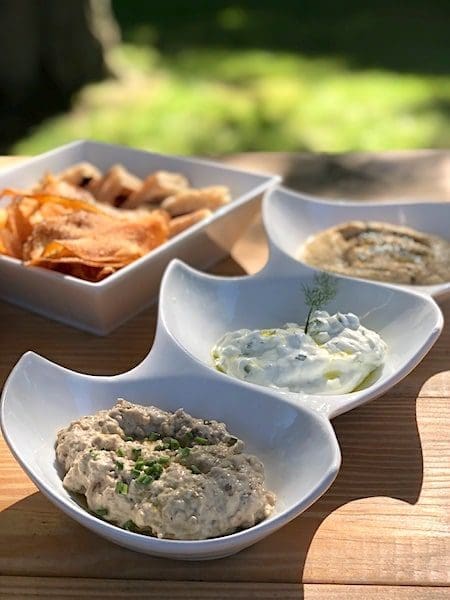 Dinner and Cocktails
Diners can expect a Greek and Mediterranean influenced menu with locally sourced ingredients. Dishes include the classics mixed with some new ones to highlight. Executive Chef Michael Gutowski, a graduate of the Culinary Institute of America, leads the kitchen. He has trained under critically acclaimed chefs including Garden Ramsey, Gabriel Kreuther, and Markus Glocker. He has since had the pleasure of working alongside chefs Charlie Palmer and Daniel Boulud.
Close your eyes and run your finger down the menu and you will surely be pleased with whichever dish you land on. Ones like the Branzino with Lemon Caper and Baby Cherry Tomatoes; Stuffed Eggplant with Basmati Rice, and Lentils; and the Sagaponack Steak for Two are among the top choices. Staters that may steal the show, however, are the Burrata with Grilled Peaches, Old Stove Trio Dips, and Seared Octopus with Sherry Vinegar, and Herb Salad.
Returning guests will be pleased to find the famed piano tuned and carefully relocated
to the porch. There is also the signature artwork by Leroy Neiman in the indoor dining room.
Notable cocktails include the Irish Maid with Jameson Irish Whiskey, and St. Germaine Elderflower liquor; and the Whispering Demon with Titos Vodka, and Whispering Angel Rosé.
Dessert will be making a strong comeback soon. Expect the favorite "cold" fudge sundae, and baklava, to name just the teasers.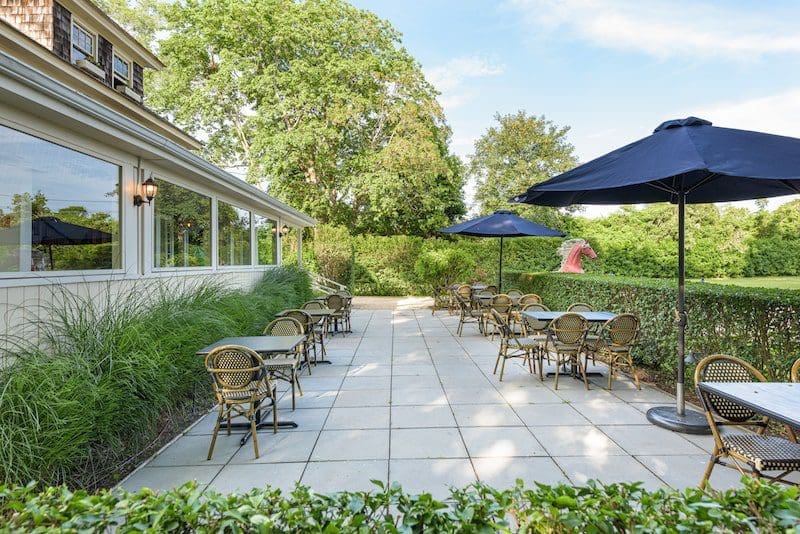 The History of Old Stove Pub
Originally an 1820 farmhouse, the property became an Irish pub in 1967. Then in 1969, it transitioned into a Greek restaurant. Most longtime Hamptons locals you speak to had once frequented Old Stove Pub.
It is that iconic Hamptons restaurant people know and love for so many reasons. They have always been known for their top quality dishes; strong wine, beer, and spirit offerings, and professional and courteous staff. Beer and sodas are bottled. For mixers and sodas, you have Coca Cola products and Fever Tree. Only the best with no cut-corners.
Does anyone remember their famous moussaka recipe, for instance? The Old Stove Pub is well-known for hosting regular guests, as well as a number of notable celebrities. The likes of Billy Joel, Truman Capote, Barbara Walters, Jimmy Fallon, and Gloria Vanderbilt among many more have come to dine and mingle throughout the years.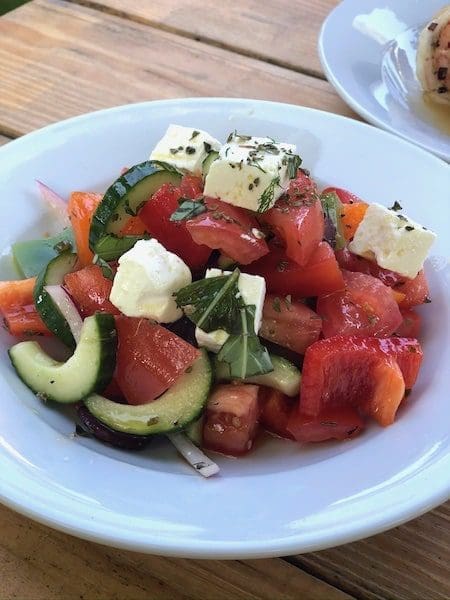 The Epitome of Social Distancing
With customer safety and safe distancing a major concern, the Old Stove Pub has transformed a large outdoor space replete with a dining patio and large grounds offering picnic tables, umbrellas, and top notch service. Indoors also offers several dining areas as well, with plenty of room for social distancing. Old Stove Pub has gone above and beyond when it comes to the social distancing measures.
Hours and Information
Old Stove Pub is currently open for dinner Wednesday-Sunday from 6-10pm. Advanced reservations are strongly encouraged. Live music performances are scheduled almost every evening, with rotating bands and musicians throughout the season. They will also host a variety of pop up restaurant concepts during the summer and fall season.
The restaurant is also available for private outdoor events of up to 50 people. Perhaps it is the engagement party you were never able to have, a birthday, anniversary, or family get together. Old Stove Pub is the perfect choice for dinner. Your dining experience will be filled with plenty of backyard splendor paired with some of the best food and drinks around.