Space and privacy will still be important when we can start to travel safely again. Around the world, we can expect to see an increasing number of travelers favoring remote, wilderness areas over busy hotspots. 
If lockdown has given you the taste for a quieter life, here are just a few remote villas, houses and hotels to consider for an international holiday getaway.
Rent an Entire Village in the Rolling Gascon Region
Southwest France 
What better way to reunite with family and friends than by renting out an entire village in the South of France! Now, large groups can exclusively hire out a private village. The village is built on a rocky spur in the heart of Gascony, South West France.
The Exclusive Village boasts 14 charming individual houses comfortably accommodating up to 80 guests. Picnic poolside at the private pool while enjoying impressive valley views. Perhaps try a friends and family tennis tournament at the private courts just outside the village walls. The town boasts impressive private gardens, and even has its own church.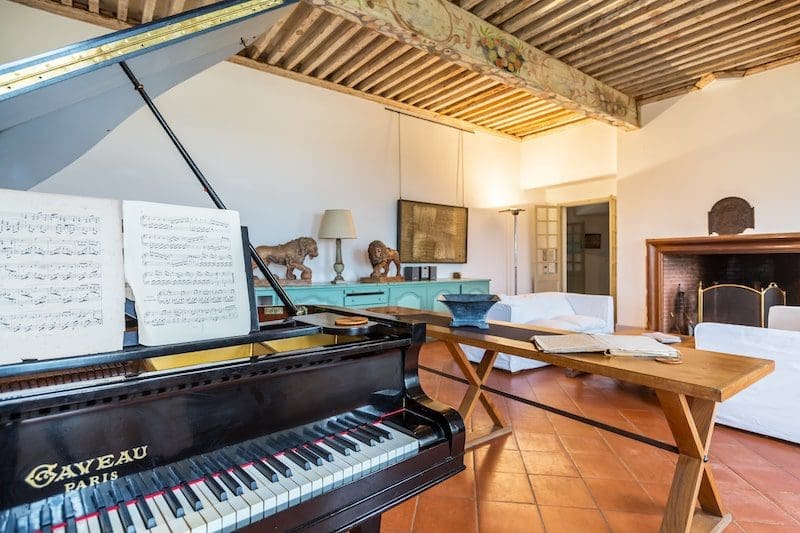 Paragon 700 Boutique Hotel & Spa
Puglia, Italy
In the heart of Puglia's White City, Ostuni, sits the new Paragon 700 Boutique Hotel & Spa. The elegantly restored hotel has just 11 individually curated rooms, making it the ideal property for an exclusive takeover to reunite with family and friends post Covid lockdown. Enjoy the swimming pool surrounded by lush gardens, a rare green space in the heart of the city that offers a spacious and tranquil oasis.
Indulge in gourmet meals at Restaurant 700, or try a creative cocktail at the hotel's eclectic bar. There are ample experiences to choose from; voyages on the hotel's private boat, wine tastings, motorbike tours and cooking classes. For relaxation, try a treatment at the private spa. You may also reserve a sun lounger at P-Beach, Paragon 700's sister beach club.
Paragon 700 Boutique Hotel & Spa has a private underground car park, so guests can come and go in their own private vehicles. Private jets can fly into Brindisi (30-min drive away) or Bari (1-hour drive away).
Tree House Jungle Villa in the Brazilian Rainforest
Bahia State, Brazil
Located in the Atlantic Rainforest in Brazil's Bahia State, the hidden paradise of Stay One Degree is a fabulous loft villa escape. This architectural masterpiece offers privacy and relaxation surrounded by nature. A one of a kind jungle villa, this unique property has been lovingly crafted with the environment in mind. It is built solely from 60-year-old naturally felled timbers.
Indoor and outdoor living styles are fully integrated as you step from the elevated terrace into the villa's private, secluded garden. Sunbathe poolside, or take a dip followed by  the ultimate luxury of an open air rainforest shower. A modern, fully equipped kitchen and elevated dining area give you spectacular views across the lush, surrounding forest canopy. 
Wilderness Safaris' Jao Camp Tented Suites and Villas
Botswana, Southern Africa
In the heart of Botswana's Okavango Delta is the Wilderness Safaris' Jao Camp. Guests can choose to stay in a spacious tented suite. Or, their new exclusive Villa with its own private vehicle, guide, chef and butler. After a hot day, guests can enjoy their own private plunge pools to cool off. Each suite and villa has private lounge and dining areas and en-suite bathrooms, including indoor and outdoor showers.
Experience a calming treatment in the exquisite new spa tucked away beneath palm trees and surrounded by tranquil water ponds. In line with Wilderness Safaris' commitment to operating with a light eco-footprint, Jao is 100% solar-powered.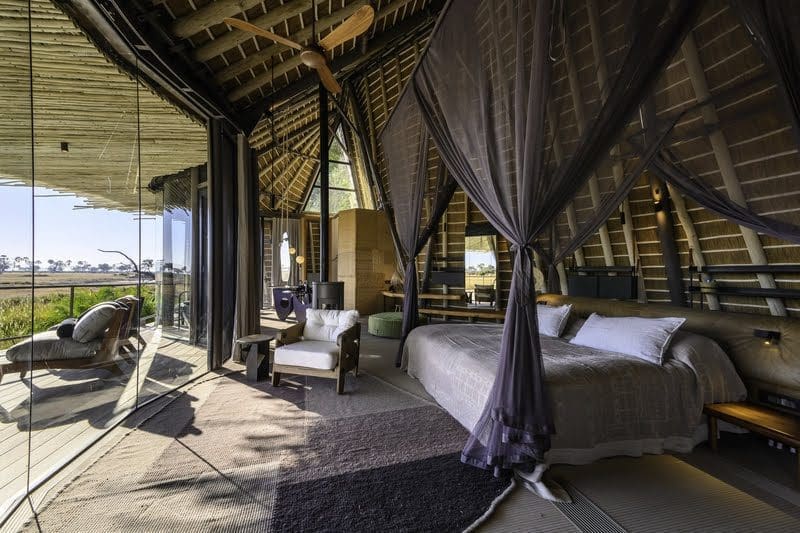 5,000 acres of Stunning English Countryside at The Suffolk Farmhouse
Suffolk, England
Set within a 5,000 acre private estate in the heart of Suffolk is The Suffolk Farmhouse. Enjoy an evening out on the private terrace watching the wildlife. Or, simply take in the views of the English countryside with a cocktail. The grounds are a haven for wildlife; enjoy bird watching with over 100 bird species, or take in the beauty of the varied types of butterflies.
The property sleeps up to twelve, and guests have access to all the amenities the estate has to offer. Spend an afternoon rowing on the lake, explore the english countryside by bicycle, play a game of tennis on the private courts, or take a dip in the heated outdoor pool.