Dans Le Noir NYC (French for "in the dark") has grown to be an irresistible destination for those looking for an avant garde take on the traditional dining experience. Patrons sit in total darkness. The element of surprise keeps them on their toes as it's impossible to know what one is eating and whom one is sitting next to.
It is rumored that the Duke and Duchess of Cambridge have ventured into the "darkness" for a meal. But who could prove that since nobody saw anything?
"one of the most original restaurant experiences in the world."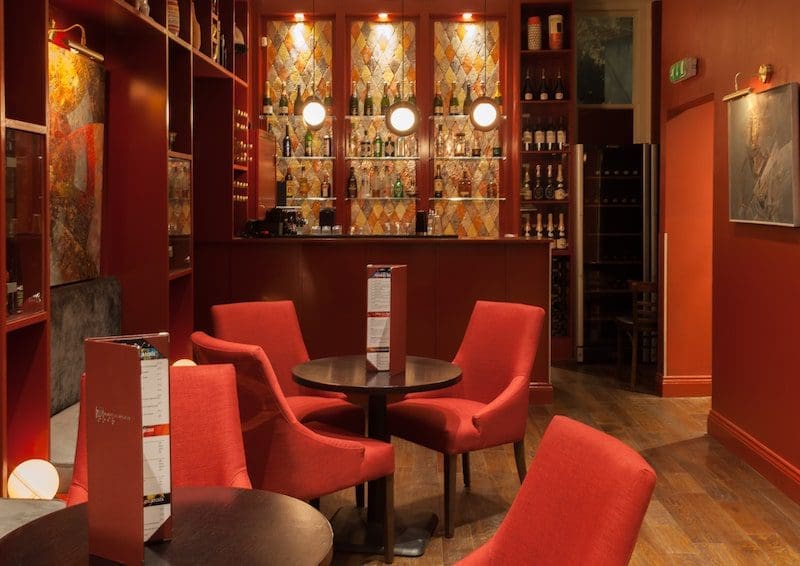 Arrival to the Restaurant
Dans Le Noir NYC restaurants have many locations, reaching from Paris, Nantes, Bordeaux, London, and Madrid to St Petersburg, Melbourne, and many other cities around the globe. It has been described as one of the most original restaurant experiences in the world.
Every meal is an exercise in mindful eating. Diners are encouraged to re-evaluate their sense of taste and to take in stimulus often overlooked. Upon arrival, servers must be notified of any dietary restrictions, such as lactose intolerance or veganism. Once that is complete, a meal is served.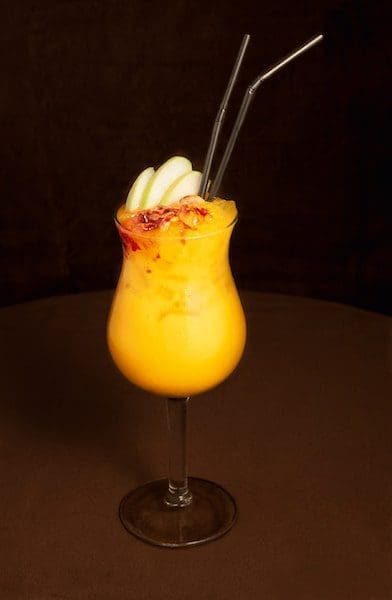 There is no ordering, no specification of preference, patrons simply receive a meal prepared by the kitchen. All mobile phones, cameras, and luminous watches are locked away. These devices are available for reclaiming once the meal is finished.
A 'Sense-ational' Experience
All the dishes have been tested by sensory experts to ensure maximum enjoyment. These experts work in pitch darkness to simulate the customers' experience. Additionally, the produce is very carefully selected for its environmental and ecological impact.
Something remarkable about this restaurant is that all of the wait staff are blind or partially sighted. They have no trouble navigating between the tables. As your party is being seated, you are guided to a table by a member of the staff in an elephant chain. While experiencing impaired vision, the waitstaff are expertly floating about.
Even the Wine is Poured in Darkness
It is an overwhelming experience for diners. Even the wine, for instance, is poured in the dark. Thus finding one's glass and silverware becomes a delicate process of lightly touching one's surroundings instead of bumbling about and spilling on oneself.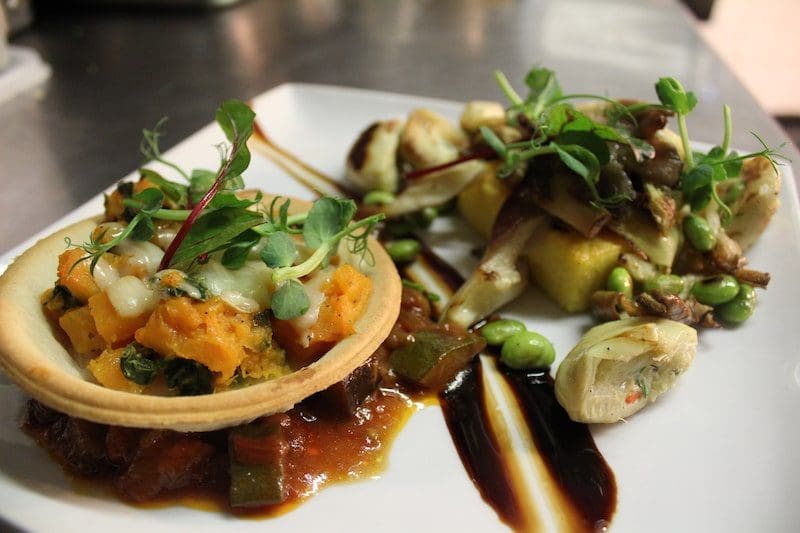 Many have commented that such a strange experience helps recalibrate one's senses. It's something new and different.
Due to the nature of any one visit, no two dining experiences are alike. 
Caution with COVID
Dans Le Noir NYC has adapted strict health and safety measures to give their guests the opportunity to enjoy their experience. Examples of these protocols include rigorous training, wearing face visors, sanitizing equipment every half hour, disinfection of tables and chairs between each seating, regular body temperature screenings, and much more.
The kitchen is equipped with single use plates, cutlery, and cups. These are compostable and have dedicated compost bins to ensure commitment to the environment. Food is stocked in a room with regular UV type C treatment after delivery. Lastly, guests' timings of arrival is spaced apart to maintain social distancing.