California is known as the Golden State because of its incredible national parks, highly diverse wildlife, and truly stunning beaches. This is the state with the most national parks and incredible travel destinations that can only be described as breathtaking. But they are obviously crowded because of their popularity. So, if you want some peace and quiet, maybe you would like to consider the following lesser-known gems in California, courtesy of Travel Tipsor.
Mono Lake
You can find the oasis known as Mono Lake in Eastern Sierra. It is renowned for its tufa towers, which are incredible rock formations that appeared due to the interaction between freshwater springs and lake water. This is a highly alkaline lake that covers 65 square miles. It is a perfect habitat for countless nesting and migrating birds. Also, the lake has an age of over 1 million, which makes it stand out among the oldest the continent has to offer.
Black Sands Beach
Black Sands Beach is in Northern California and stretches for 3.5 miles. The beach is west-faced and features exactly what the name implies, black sand. It is located around 45 miles from Eureka and has an incredible backdrop in the California Redwoods. Hikers do pass by when they are on the Lost Coast Hiking Trail, which takes people to various remote places and camping spots that are all perfect for nature lovers.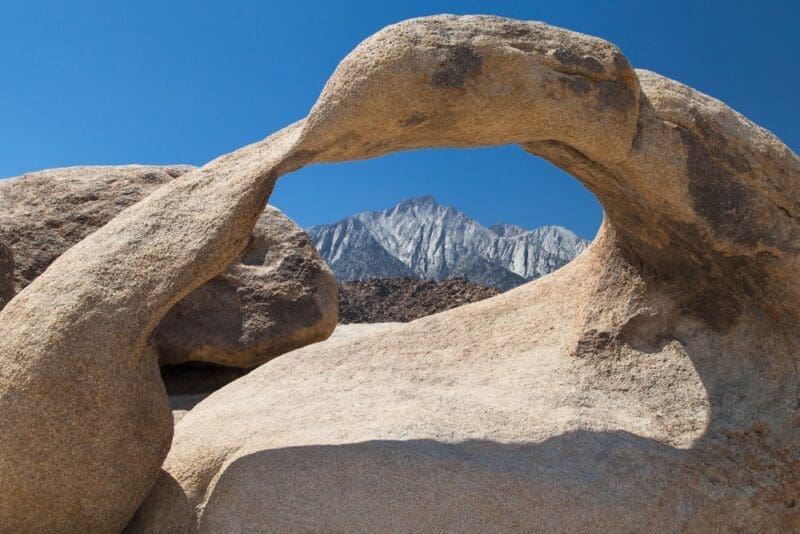 Alabama Hills
Travel towards the west from Lone Pine and you will find the Alabama Hills close to Sierra Nevada. What is interesting here is that rock formations are rounded. They are like this as they were shaped over millions and millions of years by sand, snow, and wind. The landscape is rugged, and you get the view of the mountains at the same time. Gold seekers came here and named the hills only to then, after 1920, have the area transform into a popular spot for Hollywood Westerns.
Burney Falls
One of the best hidden gems in California is Burney Falls. The waterfall has a height of 129 feet and is located in the beautiful Shasta Cascade region. What is interesting is that water is flowing from underground springs that are located above. This creates an incredible sight, and you can enjoy it every single day of the year. As expected, the fall creates a misty basin right at the base.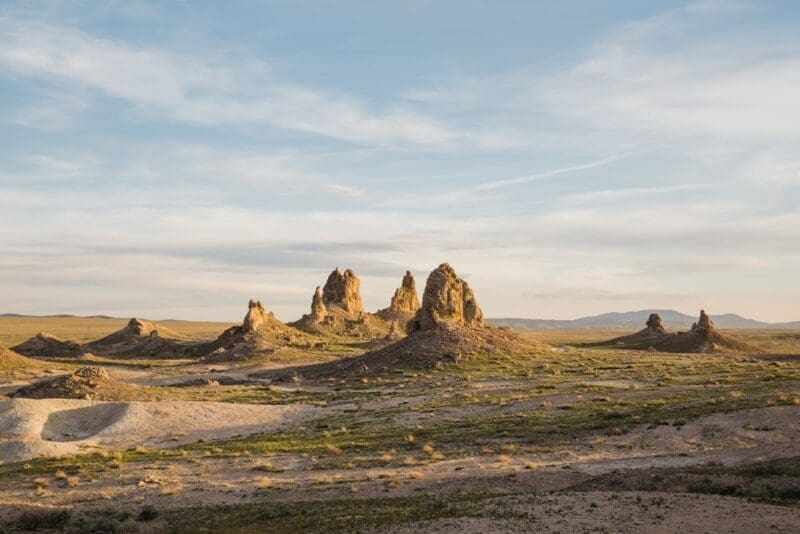 Trona Pinnacles
Trona Pinnacles can be found in the middle of California, and you may want to see it because of the highly unusual landscapes you can find right in the desert. There are over 500 tufa pinnacles present rising from the basin of the Searles Dry Lake. There are tufa spires with a height of 140 feet and they are made out of mainly calcium carbonate. Nowadays, the region is protected as a unique location to visit.
The five hidden gems above will show you a different part of California, one that few tourists ever experience. You will surely love every single one of them so why not consider visiting them? We are sure you are going to love them all.